Today, we are here to discuss the information regarding how much data does FaceTime Audio uses? Besides providing details of the data figures, we will also talk about how FaceTime Audio works.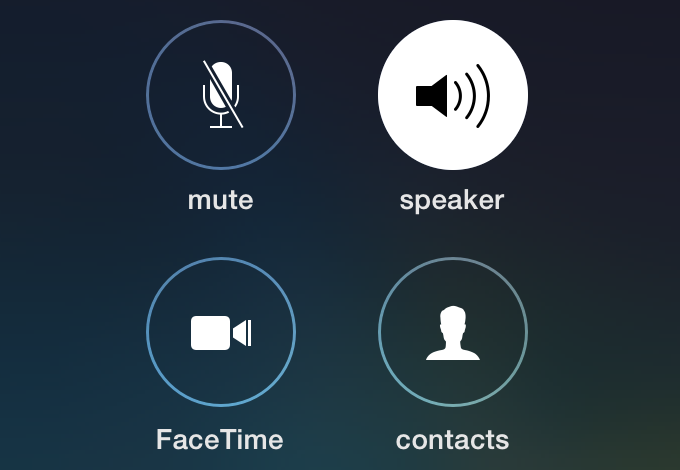 FaceTime Audio: how much data does FaceTime Audio use and how it works?
There is a novelty of iOS 7 that has gone quite unnoticed and should not: the calls of FaceTime Audio. Or what is the same: the VoIP calls that Apple has taken out of the sleeve to compete with Skype and other similar apps. They integrate seamlessly into the system, consume less than video conferencing in all aspects, and can even replace telephone calls.
Why are not they being used then? The main reason is that, as in FaceTime conferences with video, it is an exclusive service for owners of an iOS terminal. And although we would love it, it is not for everyone as not everybody owns an iPhone. But still, we have more than one friend with an iPad or iPhone, and it does not hurt to try these calls. And that is precisely what I have done.
Facetime for iPhone
With Wi-Fi or 3G, the quality of FaceTime Audio is good
I have made a couple of test calls to a friend who was from the United Kingdom. Both calls that I made were through my iPhone 5. The first call that I made was using the wireless network of my home, and the second was using the 3G mobile network. To emphasize: in no case, I have gotten to use 4G / LTE, since my mobile operator still does not offer it; and the receiver of the call has used Wi-Fi in both calls.
Making the call is as easy as selecting the contact from our calendar and pressing the button in the form of a phone in the FaceTime section of its details.
I could have divided this little review into two parts to analyze the differences between using FaceTime Audio with Wi-Fi or 3G … but I have not found any such differences that would have let me do the same. In both cases, the call was perfectly clear, without cuts or interruptions of the VoIP, nor those delays that make one have to shut up for a while knowing that the receiver takes another one or two seconds to finish listening to my voice.
But let's say it all in the call with Wi-Fi the bandwidths of the transmitter and receiver were quite large (100/10 Mbits in my case and several times more bandwidth from Glasgow, both download and upload); and in the case of 3G, the coverage I had on my iPhone was quite good: three of the five "points" of the top bar.
Anyway, I have made calls and videoconferences with these same speeds using other services, and I must say that FaceTime Audio calls are among the best I've done. For its good quality and above all for its stability although both I and the receiver of the call moved between several rooms.
If any mobile operator is getting scared by this, arrive late years
Where I want to go is that the limitation of being on the street to make phone calls via FaceTime Audio does not exist. Instead, it is to look at the data consumption that these calls make, which varies depending on certain factors and is not uniform. It cannot be calculated by a simple rule of three using the relation spoken time/data consumed.
Fortunately, we have this consumption integrated into the call history, within the phone application of the iPhone or FaceTime on the iPad or iPod touch if it is capable of making FaceTime calls. Here is the data that I have consumed in my two test calls:
1-minute call (375kB)
4-minute call (3 MB)
The 4-minute call, with which I have consumed 3 MB of data, is what I have done using Wi-Fi. The other call, of 1 minute and 377 KB consumed, is what I have done with the 3G mobile network.
As you can see, the rate of data download varies, so I cannot say a regular rhythm of consumption of our bandwidth. This is already a matter of each person: right now the most popular plans tend to go around the GB of data, and if we are the ones who always have too many megabytes we can consider these calls as a way to save on traditional telephone calls.
It is not something that is going to like much in the operators, but Skype already takes a lot of time so that it is necessary to be scared and to begin to predict market evolution now.
It is a pity that Apple does not mention FaceTime Audio as a key innovation of iOS 7, because it has the potential to rival well-off giants like Skype, Viber, or the audio calls of all the instant messaging applications that have landed on all mobile platforms. If you have friends and relatives who are already using iOS 7, I recommend you to do the test.
Read More: