WhatsApp money-making source
In this technology world sending or receiving messages is not a that difficult task, Some instant service messenger is the most reliable as well as a convenient source to exchange communication via message. WhatsApp is one of the most popular instant messenger apps among all of those, But have ever been single thought comes in your mind like as how this instant messenger earns money,  After acquiring this messenger by Facebook some changes happened so you must know that.
How does WhatsApp make money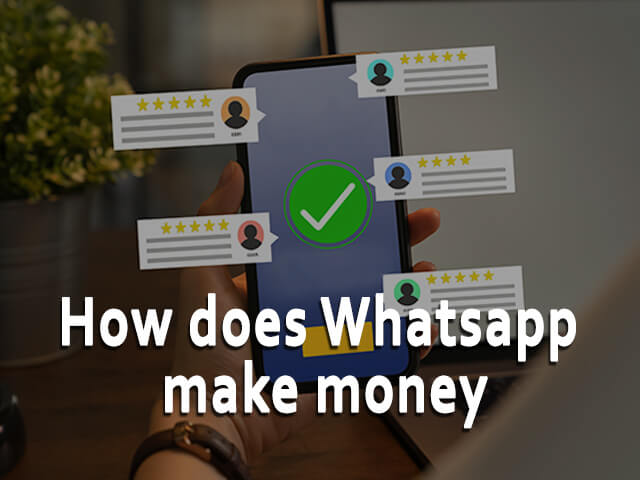 In this article, you will get all information about business model of WhatsApp as well as money-earning strategy-related information regarding WhatsApp.
What is WhatsApp's moneyMaking strategy?
WhatsApp not allow for advertisement through messenger, As they have worldwide users, In the early days in some countries WhatsApp had charged a dollar for a download. Then whole year service was free that time But from next year again dollar one charge as applicable to keep continued service. In this way, WhatsApp service was available on one kind of subscription base. From the start, WhatsApp had millions of users so one dollar from one user in this way they had to earn some millions of money.
In the year 2014 WhatsApp was acquired by Facebook, So now WhatsApp is also a revenue generation platform as they have launched Business API, You need to get understand this concept first with their revenue generation strategy.
WhatsApp For Business API
WhatsApp Business API applications are one kind of Business platform where users create their business profile user, As a Business profile user, you must have a verified business user. Also, users can link their Facebook profile, landline number, and some important business websites with this profile.
WhatsApp Business application API sends notifications to consumers, To avoid spam there are restrictions on messages but businesses can send messages to the consumer and satisfy their queries.
WhatsApp Business application is free to download but they earn money through business API if businesses reply slowly to consumers then WhatsApp applies charges on businesses, Normally 24 hours duration has been applicable to solve consumer queries. Through this process, WhatsApp earns money as well as makes consumer service faster. Though this charge is fixed it can be variable according to country.
You can not associate with your existing WhatsApp account number on the WhatsApp Business API application, you must have a new fresh number.
WhatsApp Payment Method
WhatsApp has launched an online payment solution within an app, So it is very easy now to send money via WhatsApp in countries like India as a digital payment platform. This thing attracts more users on WhatsApp. Surely it will be a good business opportunity for WhatsApp with such options.
These all are some Simple ways via WhatsApp to earn money. Hope you have very well understood this informative article.