Best Online Payment Gateway Service Provider
Today everything is converting in digitalization, Shopping, Working, Business, Trading, etc. it has also changed the way of payments too. Yes, in today's life payment or money transfer and all banking work has gone online.
Early there was only net banking option for online payments and that also available in selected banks, But now the time has changed.
There are many Companies who had come up with the concept of Online Payment Gateway with the option other than net banking. They have created a simple and easy way to do transactions online with a just simple process.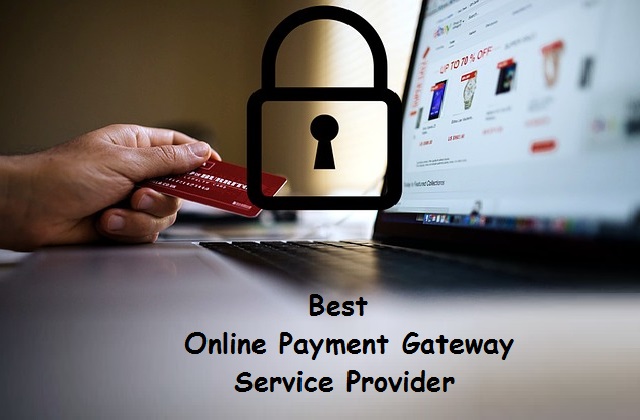 Best Online Payment Gateway Service Provider
Here we are with some of the companies who do Online Transaction for you. That provides online service for fund transfer, making payments, etc.
So let's check out the companies & their services.
No. 1 Best Payment Gateway For International Transactions – PayPal
PayPal is a famous company who provide all type of transaction online to the world. It is also said that PayPal is the First Company to Launch Online Money Transactions. PayPal is most frequently used for online transactions worldwide.
It is currently used in approximately in 200 markets. PayPal has approximately 227 million account holders and still counting.
Features:
PayPal provides many features for their use for many purposes like:
1. Business Purpose
. Home Business
b. B2B Payments
c. Website Payments
d. Freelancer Payments
2. Shopper Purpose
a. Home Shoppers
b. Buyers Protections
c. Refunded Returns
3. Online Security
4. Fraud Prevention
And many more features, which makes PayPal a user-friendly company for online money transactions.
No.2 Online Payment Gateway – Google Pay
Google had also launched its own payment system namely Google Pay. It provides an easy and fast process to do transactions online. It had brought all online transferring modes together.
You can use Google Pay in many apps to purchase or book tickets and order foods without using your account details on that app. Just simply pay with Google Pay, it will automatically do your transactions in a secure way.
Features:
Google provides many exciting features for its users, but some features may only work in particular countries.
The features are as given below:
Use Google Pay to shop online with the shortcut of payment.
You can save your transit ticket to your mobile, so no worry about losing tickets anymore.
You can use Google Pay at the swipe machine with WIFI sharing on the retail stores.
You can do transactions anytime, anywhere with Google Pay.
No.3 Payment Gateway Service Provider – Amazon Pay
You had used Amazon for shopping online, but did you know that Amazon has introduced a new feature of payment. Yes, Amazon brings you the new payment mode "Amazon Pay".
Amazon Pay is the simplest way to pay or receive payment online. It has provided many features with security for both Merchants & Customers.
Features:
Amazon pay is available with many features for almost all countries around the world. These features are classified into two parts Merchant & Customer.
1. Merchants:
As a merchant, Amazon Pay gives you to attach your account. So that customers can do payment from anywhere at any time.
2. Customer:
As a customer, Amazon Pay had provided many features with easy and fast steps.
You can buy what you need from anywhere and anytime.
No worries to fill the details and wait for the payment to get approved, Just order and pay with Amazon pay.
Amazon Pay has added an extra mode of payment in its website, but it also works on many other websites that support Amazon pay in their payment mode.
No.4 Best Online Payment Gateway – DWOLLA
It is the app for your mobile to do the transaction from mobile. It is a handy way to do transactions as you can take your bank with you in your pocket. DWOLLA is an app that is secure to do the transaction as it comes with an API system.
It is quite easy to use, just simply add your account details to the app and verify it. DWOLLA provides API secure number after verifying your account so that whenever you do a transaction it will verify you by that secure code.
Feature:
DWOLLA comes with security and the handy size of online transactions. It can be used for online shopping, booking tickets of trains, movies, bus, etc., transfer money to other accounts, etc.
So do the transaction from anywhere and anytime with DWOLLA App.
Note: This app maybe not available in some countries, and may not be compatible with some of the websites also.
No. 5 Payment Gateway – WEPAY
WEPAY is a payment mode only for the software and platform companies. It still has some platforms for which they provide payment mode. WEPAY may be available in some countries and some may not.
Features:
WEPAY has some features for platform companies.
Merchant onboarding
Payment processing
Payouts
Risk/Compliance
WEPAY is easy for the new user for an online payment method for platform companies. it has simple steps for doing the transaction.
No.6 Online Payment Gateway – WORLDPAY
WORLDPAY is one of the best online payment modes used worldwide. It is used especially for merchants to get payments from around world customers in multiple currencies.
It is secure to take your payment worldwide with WORLDPAY.
Features:
WORLDPAY has many options or features for merchants and customers.
Online card payments
Alternative Payments
Data and Analytics
Cross-border payments
And many more features, as it works for its worldwide customers and merchants.
Operating Divisions:
WORLDPAY has 3 main operating divisions around the world they are:
Global eCom.
WORLDPAY US
WORLDPAY UK.
No.7 Safe and Popular Gateways for Online Payment – Visa
Visa is the old payment mode and has also boosted its services online modes also. Visa provides services for Customers, merchants, Businesses, banks, and government to use digital currency worldwide.
It provides a helpful and cooperative response, it is used Visa for making a transaction online. Just signup, fill in the details, and check out the payment modes. Visa also has offers packages for their users.
Features:
1. For Customers:
Easy steps making payments.
Flexible and secure process.
Has many offer packages for some payments.
2. For Merchants:
It is easy to receive payments from customers.
Customers can directly do payments in merchants' accounts confidentially.
Visa has a card service which is now attached to digital currency for online transactions.
No. 8 Popular Online Payment Gateway – 2Checkout
2 Checkout is an online service, that allows merchants to receive payment from buyers worldwide. 2Checkout is easy and safe for doing the transaction online.
Features:
2 Checkout has some features to drive your business forward.
Large global Reach
There are 8 types of payments
Available in 15 languages
Has 87 currency options
Approximately 200+ markets around the world.
2 Hosted Checkout
It is Mobile- friendly
Also can match your websites.
Also has the option of localized checkouts.
3 Payment API
4 Flexible Integrations
5 Recurring Billing
6 Advance Fraud Protections.
Get globalized and receive payments from customers around the world with 2Checkout.
No. 9 Safe Online Gateway Payment – EWAY
EWAY provides 2 modes of payments to their users that are: online and face-to-face. EWAY says that we know the value of payments for you, so we take it personally. EWAY works online and also provides doorstep services.
Features:
EWAY has some features for its users, that is helpful for a user to get paid from anywhere in the world.
Fast Settlements
EWAY Business Loan
Omnichannel Payments
Payment Products
Anti-Fraud Solutions
Customer service
EWAY has its services mainly in 8 countries like; Australia, New Zealand, United Kingdom, etc.
No.10 Best payment gateway for small business – Square
Square is a Device with an app for your tablet or mobile phone that scans credit cards on your device and helps you to get paid. It is like a swipe machine but in a digital format that scans credit cards for making payments.
Features:
Accept every payment
Quick setup, no long-term commitments
Fast deposits
Keep business secure
Square is the simplest and most portable way to get paid by customers.
No. 11 International Online Payment Gateway – Serve
Serve is the digital format of American Express cards for an easy online payment solution. It is also available in form of cards so that you can withdraw cash from any ATMs.
Features:
Manage Money on your devices; pay bills, Withdraw cash from ATMs.
Add Money to direct deposit or you can Transfer Money or can reload cash in reloadable cards.
Use a mobile app to check your balance and can also activate text notifications for transactions.
American Express though provides many features for the global user. It now works with digital currency in form of Serve to work online and provide more services to users.
No. 12 Online Payment Gateway – Braintree
Braintree is the PayPal service; it provides nearly all payment modes for the customer to make payments. It is the service for a merchant to receive payment from customers globally.
It is the easiest way to get paid if you are a merchant and if you are a customer then you can easily make payments and get your product easily. Braintree has the merchant from more than 40 countries and has enabled payments in near about 130 currencies.
Features:
1. For Merchants:
Globally Available
Seamless checkout
3d secure
Data secure
Fraud Protection
Account Updater
2. For Customer (Payment Options)
Credit Cards/ Debit cards
PayPal payments
Apple Pay
Google pay
Android pay
And other payment options
Braintree is the best option for customers as it has almost all payment modes that make online shopping easy and can transfer money quickly.
So these were some of the online transaction companies that are working worldwide. Some of the websites or companies may not work in some countries, because they have not updated their server to be used in some countries. We hope this information may be helpful for you to use and go online for making payments and getting paid too.