Free Online Fax
Fax is a telephonic transmission of scanned printed text or images.  Usually, a telephone number is connected to a printer or any output device. A fax Machine or a Telecopier scans the original document (text or image) and converts it into the Bitmap file. The Bitmap is then transmitted through a telephone system in the form of audio-frequency waves.
The fax machine which receives these audio-frequency waves processes them and converts them again into their original form (text or image). The receiving machine then gives its printout to the receiver. The new age modems are capable of sending and receiving fax data.
Fax/Modem is the device that generates fax signals directly from disk files or the screen. Even though a document is a text document, the computer considers it as a scanned image and then transmits it to the receiver as a bitmap.
Faxing a message online becomes more beneficial if the recipient wants only to read the message. The Internet is a new and cheaper alternative to sending faxes. Some commercial companies provide free services for using the Internet instead of the public telephone system. While some services facilitate services to broadcast a fax to multiple addresses.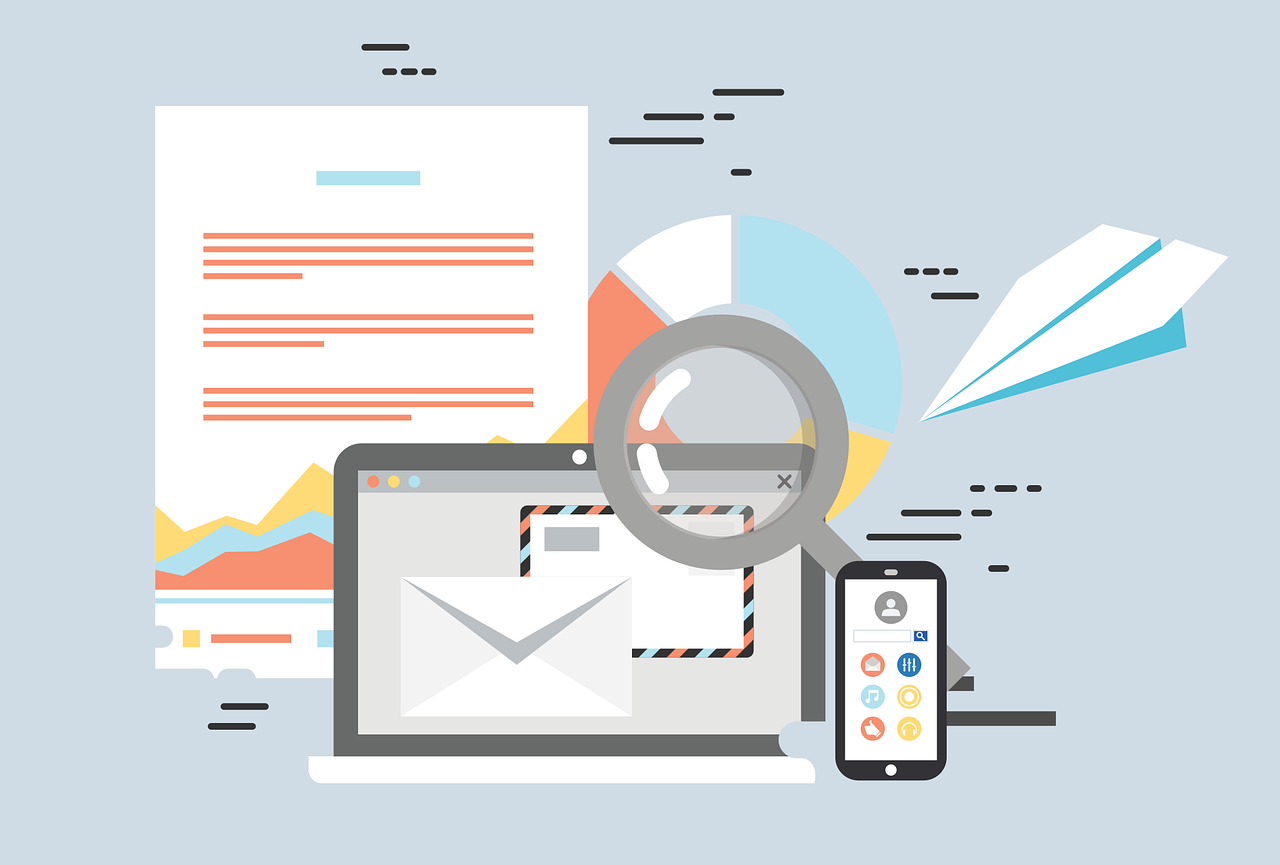 Free Online Fax Applications for Android,  PC, Mac, or  Laptop
 eFax application
Efax is a premium online fax service to send and receive fax by using email on your phone, tablet, or computer.
Features
Free Mobile fax app
Toll-free Numbers
Local phone numbers
Lifetime storage
Electronic signature
Third-party Cloud Storage
Address Book
Large File sharing
Email Address
Fax Search
Facilities
Local Fax Numbers:
By choosing a fax number with a local area code, you can send a signal to your customers about your business.
Lifetime Storage:
This app securely stores your fax files online on your account for a lifetime. You can retrieve them easily from your eFax online portal.
Electronic Signature:
It allows you to sign your fax online with eFax's Electronic signature feature.
Desktop App:
The desktop app can be downloaded for Windows 10 PC.
FaxZero
Usefulness:  FaxZero is a free online fax service. does not need any sign-up process. You have to enter your contact number and the fax number where you want to send the document.  With this service, you can fax your document anywhere in the United States, Canada, or other multiple international destinations. Fax can be sent in the form of a PDF file or text form. However, the app does not provide a fax-receiving service.
Capacity: This free service sends a maximum of 3 pages per fax and 5 free faxes per day. If you want to send more than 3 pages; you can send a fax of up to 25 pages with priority delivery and with no advertising on a cover page at the rate of $1.99 per fax. This service is authorized by the Better Business Bureau.
Cons :
Note that this service is not available for sending a fax from your mobile device. As far as free online fax service is concerned, FaxZero does not prove a good option for bulk fax sending; as it charges for the fax more than 3 pages per fax and 5 faxes per day.
By Fax
A good alternative to traditional fax machines, MyFax offers its users great features. With MyFax, sending international faxes becomes a very easy process. To use this online fax service, the user first needs to sign up.  After signing, the user gets a fax number in his local area code for receiving incoming faxes. When the user receives a fax, it gets converted into a PDF file.
My fax stores this PDF file on its easy-to-navigate web dashboard. I made a test experiment to test the service of MyFax. I sent a test document from MyFaxCentral to my email. I received a mail immediately after sending the document.
MyFax also offers its online fax service for Android and iOS smartphones to send and receive faxes. This paid online fax service costs $10 a month, in which a user can be sent 100 faxes per month and can receive 200 faxes.
If a user exceeds the plan limits, the company charges 10 cents per page. For people who need higher fax communications, the company offers $20 per month and $40 per month plans.
Free Online Fax
GotFreeFax
GotFreeFax offers its online fax service with some mile features. In its service plan, GotFreeFax offers the user to send two documents per day containing a maximum of three pages per upload. The company also offers a low-subscription plan for users who need to send documents in a higher number.
After opening the GotFreeFax webpage, you see a refreshingly straightforward fax service page. Users do not need any registration to use this service. Just fill in your name and email as well as the recipient's name and fax number. After filling in these important fields, press the "Send Free Fax Now!" button. GotFreeFax will send the fax document on behalf of you to the recipient.
Cons :
The only disadvantage of this fax service is that it offers Uni-directional communication i.e. users cannot use this service for receiving their faxes. This makes the GotFreeFax service incomplete and stagnates its user base.
Fax. Plus
 Even though, Fax. Plus applies charges to use its online fax service, it first allows users to send up to 10 pages for free. When the user finishes the 10-page free service, the company applies 20 cents per page for sending online faxes.
For sending fax online with FaxPlus user has to sign up with his email account. Fax. Plus comes with a good and user-friendly interface with simple icons, snappy animations, and no disturbing ads. The user does not hand in while uploading and sending his fax document.
Fax. Plus add contacts to his account profile. The only thing which the user cannot do with Fax. Plus is that he cannot receive an incoming fax. This service can only be used for sending a fax.
HelloFax
Here is another online fax service, HelloFax. HelloFax is one of the free online fax services, which is very easy to use. To get a clear idea of using HelloFax, the company has given a 60-second tutorial; which is more helpful for people who are not computer savvy.
HelloFax comes with some different features having integration with Google Drive, Dropbox, OneDrive, and Evernote. These features are incorporated for users to store fax files. HelloFax offers its service to tax more than 70 countries. Users can edit fax and use the company's secure cloud storage.
The company stays limited in terms of its free service. Users can fax only five pages before being charged by the company. When free service is consumed totally, users will have to pay 20 cents per page. But in the very beginning, the company offers users a 30-days free trial before buying the company's subscription plans.
Online Free Fax
RingCentral
With a multi-device, flexible faxing service, RingCentral online fax service offers users the facility to send and receive fax using computers, tablets pc, or smartphones. RingCentral incorporates sturdy security methods to secure users' fax data and follows strict security policies to cope with industry standards in cloud platform technology.
With RingCentral you get exciting offers such as sending faxes to multiple recipients, attaching files from cloud service, and designing custom cover sheets.
Features :
Advance faxing options.
Send faxes online to groups and receive notification messages of an incoming fax.
Block faxes without caller ID.
View received faxes and see detailed electronic fax logs.
Choice of multiple numbers
Keep existing fax numbers or choose toll-free or local numbers.
Seamless communication course.
Conclusion: Fax service is yet useful at the present time.
Although this is the age of fast messaging with applications like Email, Whatsapp, Facebook, and Twitter, some people are still comfortable continuing with older technology. Usually, in the case of geographically remote areas, which cannot access modern and efficient communication technology, fax service is still ongoing.
The advantage of sending the fax is that it is easy to prove that the fax was sent to a certain person because transaction reports and fax logs can be generated anytime in the form of witnesses.  Online fax service is also useful for providing detailed witnesses about fax communication.
Government policies say that fax service is much more secure than email. The only reason for this policy is that while Email service has to prove that the Email encryption is HIPAA compliant. While there is no need to give such proof when using the fax communication service. Therefore government office operations are still using Fax services.
m Fax
m Fax is a next-generation cloud fax platform, designed to send and receive fax from any device, with utmost security and reliability. With m Fax users can send outbound faxes and receive inbound faxes on a secure web portal, accessing directly from the email.
After using the service, the user can notice that mFax possesses the most robust and high quality featured fax platform and good interface. To maintain the quality of performance, the service is supported by a friendly, brilliant, and responsive U.S.based team.
Features :
 Fax the only infrastructure.
Automatic cloud storage.
Security and compliance.
Advance Admin portal.
 The company's backbone is built and optimized especially for fax service with assured quality and deliverability. Every sent and received fax is automatically and securely stored on a cloud platform. Users can tag their faxes for viewing later. They can also see their fax history.
m Fax works with a robust, carrier-class administrative web interface. Users can easily create and manage contact lists, assign fax numbers, and can set account-level permission using any web browser.
Online Fax
Biscom 1-2-3
 Biscom 1-2-3 comes in the list of online fax services with two simple pricing plans. First plan offers to send or receiving 30 pages for $7.99 per month. After the plan ends up, each page costs 7 cents. In another plan of $14.99 per month, you can 300 pages among 5 users. The company also offers a 30-days trial for free.
With Biscom, fax service is conducted through email. To fax a file, the user can attach any file format like Adobe PDF, JPEG, Microsoft Office, PNG, TIFF. Faxes sent to the user's number will be displayed in the mail Inbox.
Tabs on the navigation bar allow users to control other users on their accounts and see how often they have been billed. The fax log section displays a record of sent and received fax documents.
Cons: Comparing Biscom 1-2-3 with other online fax services, the user cannot send a fax from its web interface. While other services like m Fax or HelloFax offer well-designed, feature-packed, and intuitive web interfaces.
Nextiva v Fax
 Pros :
Affordable pricing
Flexible plans.
Sending and receiving fax via email is easy.
Helpful videos.
To start faxing with Nextiva v Fax, the user will first need to log in to a new account. While setting account users need to set a username, but no password is required. Nextiva does not provide apps for Android or iOS.
Nextiva offers different pricing plans with different billing time options i.e. monthly or annually. The entry-level account offers to send or receive 500 pages per month at the cost of $8.95 per month. If you need to send more than 500 pages, here is another plan offer for you.
This plan charges $17.95 per month allowing you to send or receive 1,000 pages. Next to that you can send or receive 3,000 pages if you are ready to pay $34.95 per month. As compared to other online fax services, Nextiva's plans are very cheap and therefore affordable.
Cons :
Requires Flash.
Confusing Web interface.
No mobile apps.
Takes 20 minutes to send the file, which is so longer than other services.
PamFax
 PamFax is an online cloud platform service that allows individuals as well as companies to send faxes across the world at a feasible price of $0.11 per page. In another plan, users can afford a $4.69 monthly subscription which provides a dedicated fax number.
 Features
 Supports most platforms
Users can fax to more than 230 countries.
Limited free trial
Like other online fax services, PamFax functions through email. To fax any type of document, send log in to your account, attach a document, enter the recipient's fax number and click on send.  The platform works on various devices like Windows, Mac, Android, iOS, Windows, and Blackberry