Delete Amazon Account
The retail giant Amazon is quite popular among the people from this end of the world to that. An amazing and vast variety of services provided by it have mesmerized shopping-lovers all over. Amazon offers a huge number of services from electronic products to books and from music to sunglasses for cool looks.
Amazon gives a delightful shopping tour of products with al lot of services like Author Central, Kindle, Audible, Prime videos, Prime Photos, Appstore and much much more.
Though it offers a lot of people might be unsatisfied because of various issues such as shipping problems, business practices or some other.
For any solid reason, if you have made your mind move on from Amazon, you need to know that you are going to lose much more than you thought. As Amazon account is a single account used for various services and not just shopping you might have to give a second thought about leaving Amazon.
But you are done with the decision the next thing to take into account is that the process of closing the Amazon account is not so simple. Isn't it obvious? A company like Amazon always wants you to keep you in the customers' list. In fact, they want to grow and add more and more customers and not lose them.
How to delete an Amazon account?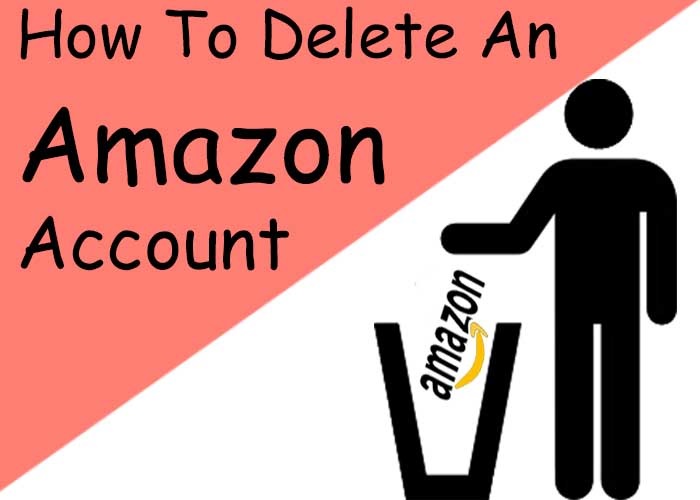 Still to proceed the steps below will show you how to bring your thought in action:
Go to the website of Amazon. You have to go to "Account and Lists" and click "Your Account".
See if you have any order or transaction pending. If it is, you need to wait until it is completed and then try to close the account.
You can also cancel those orders and proceed for closing your account. For this, click on "Orders" which you will see in the top right corner of the home page. Click "Open Orders" at the top of the home page. Then click on "Cancel items" and then on "Cancel selected items" which is near the right edge of the page.
Go to the bottom right of the page. Under the "Let Us Help You" section, click on "Help".
Next step is to go to the "Browse Help Topics" and then to "Need More Help". You have to click on "Contact Us".
On the "Contact Us" page, you will see "What can we help you with?"  in the top right corner. Go to and click "Prime or Something Else".
After this, you have to go to the "Tell us more about your issue". Click on "please make a selection" and there you will see a drop-down menu. Click "Login and Security".
There is another drop-down menu below the first. Click on "Close my account". After this, you will see below a section that will give you three options. How do you want to contact Amazon? The options are through E-mail, Phone or Chat. E-mail is the best option to choose from. You can go to the other two, too. But using either will not close your account instantly. So, e-mail is recommended more times.
If you choose e-mail, you have to fill a form requesting to close your Amazon account.
For a phone, you have to type your number in space provided and then click on Call me now.
The third option is Amazon's Chatbot. You will need to chat with it and ask for closing your account. It will direct you to other options. Choose the one related to login and security. It will ask you if you wish to talk to a representative.
If you sent an e-mail, you will receive a response from Amazon's representative within 1 day.
Talking to a representative, you can tell them that you want to delete your Amazon account. A representative will again suggest you rethink will ask what are the reasons behind your decision and will try to offer possible solutions. Further, the representative will tell you about the services you are going to lose if you closed the Amazon account. If you insist, your request will be processed.  For this, you have to send an e-mail again that you are sure of deleting the account. Follow the instructions. Your account will be closed within the time frame of 12 to 48 hours.
As you have seen closing the Amazon account is not so simple but if you wish to do so, going through these steps will help you.
You must note that after deleting/closing your Amazon account, you will not have access to your account history. You will not get returns or refunds for orders or closed orders.
Another thing to mention is if you had a Kindle then after closure of your Amazon account, you will be unable to access any Kindle content and subscription. It is better to download and save the content you haven't downloaded or saved yet before closing your  Amazon account.