Whether you're recording software or games to share with others on YouTube or streaming video games to Twitch or some other service.
Thankfully there's no shortage of pre-screen recording software free to choose from so today I'll tell you, the top five screen reporters that you can use for free to capture high-quality video from your computer
Also, go over the pros and cons of each service.
The 5 Best Screen Recorders – Free & Paid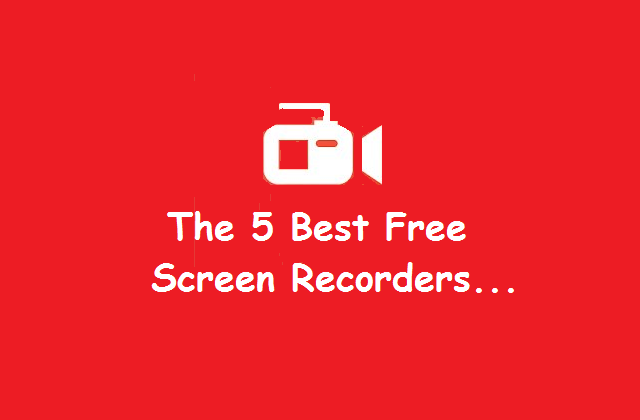 Tiny Take
Tiny take which is a premium screen recorder that will let you record short videos and capture screenshots.
They offer editing tools that allow you to market your screenshots and videos but the text box aero picture caption along with other tools.
When you're done recording your videos can be saved locally to your hard drive.
They can also be safe to tiny takes cloud storage service. tiny take does not have watermarks.
but unfortunately, some of the features are reserved for the premium plans.
The free basic plan also has a video recording limit of five minutes and only allows up to 2 GB of storage with their cloud service.
If you require additional features that are not locked behind a paywall wanted yet this screen recorder mentioned in this video may work better for you.
But if you're someone that doesn't require many features and you want an easy-to-use screen recorder tiny take is available for Windows and Mac.
Flashback Express
Flashback Express does not have any time limit or watermarks.
Videos can be captured in full screen by selecting a window or by selecting an area of your screen.
They do have a pro version of the software with advanced editing features
but if you already have a reliable video editor that you use. The new express version will be all that you need.
Flashback Express is available for Windows XP or newer and to use it they required that the short form be filled out and we'll send you a free license.
Near the end of last year, they released a free screen recorder specifically for gamers called FBX.
It has many cool features including being able to record up to two hundred twenty frames per second right now FTX is completely free.
NVidia Shadowplay
NVidia Shadowplay which is only available to owners of G. forces graphics cards.
You can record footage that can be saved here computer or stream games to Twitch YouTube and Facebook.
The other program is for those of you with AMD Radeon graphics cards and it's called Radeon Relive.
Just like the other program, it can also record your gameplay and stream to popular services.
if your PC has a Radeon orgy force graphics card these are two excellent programs that you should check out.
iSpring Free Cam
iSpring Free Cam which is a hundred present free with no watermarks time limits for the next screeched upgrade. This is one of the easiest screen recorders.
Even has an audio and video editor built in to relieve background noise or any parts of the video that you don't need.
father single click feature to upload videos to YouTube is convenient.
You can only be exported in W. M. V. format in the highest video quality is limited to 720P.
Other than that spring free cam is what I'd recommend to those of you looking for an easy-to-use screen recorder. It's only available for Windows.
OBS studio
OBS Studio is open source and completely free. In addition to recording videos that can be saved on your system.
many use it to stream content to various light streaming services.
With OBS you can record up to sixty frames per second and there are no forced watermarks.
Compared to many of the screen Recorder that you can use the learning curve is slightly higher in the interface is not that user-friendly for newbies. OBS studio is available on Windows Mac and Linux.