Minecraft
The benchmark for sandbox games, Minecraft is a single and multiplayer game in which the possibilities, maps, and resources are limitless. Between building, destroying, exploring, making, or hunting monsters, this game has a pharaonic lifespan, well-thought-out game mechanics, and a formidable bestiary. It is to be tried in the trial version through the Microsoft Store.
What is Minecraft?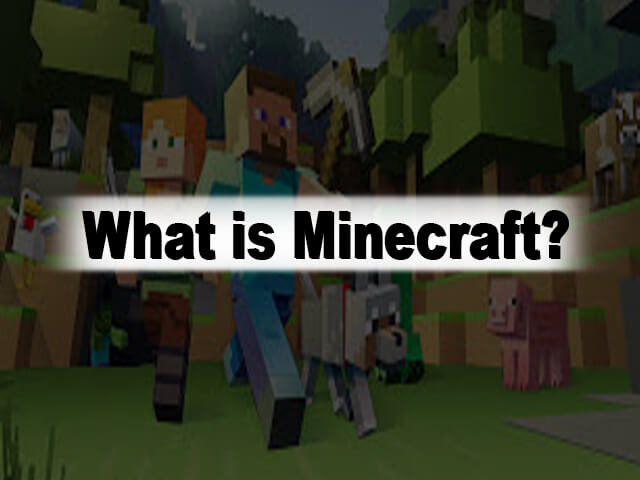 About Minecraft
Released in 2011 by Mojang and created by Markus Persson, aka Notch, Minecraft has had millions of active players and hundreds of millions of downloads since its inception. It was later purchased by Microsoft in 2014.
It is the best-selling video game of all time. It is available for PC, Android, iOS, Xbox 360, Xbox One, PlayStation 3, PlayStation 4, PlayStation Vita. Until the beginning of 2020, over 180 million copies of it were sold across all platforms.
Including all the versions, it has over 112 million monthly active players. It stands out with its cube graphics and its basic principle could not be simpler: Mine cubes and build.
This game without a concrete objective is called the sandbox. This means that the goals within the game are largely self-directed and not being driven by a plot.
As the possibilities are immense between exploration, survival, construction, and because the map of the game is almost unlimited and procedurally generated, each part will be unique. The focus of Minecraft is entirely on exploration and crafting. Every time, you will get a new environment and freedom to show your creativity.
How to play Minecraft Game?
In Minecraft, the player is free to choose his goal between constructing buildings, designing traps, unlocking the secrets of the game, or simply surviving. To discover the game step by step, it is advisable to choose the Creative mode in which only the imagination counts.
To do this, the game offers dozens of types of blocks that will allow you to assemble materials or obtain different textures and colors. All with hundreds of recipes for objects, protections, buildings to build.
Many creatures also populate this cubic world, from the quiet pig to the disturbing creeper. The bestiary includes – at the same time, Animals, source of food or Predators, source of worry.
Whether solo or multiplayer, Minecraft also offers additional content and offers to visit the most beautiful achievements of other players.
Survival Mode
For those who prefer action and fighting, Minecraft also brings two game modes: Survival and Adventure. The first, similar to the Creative mode, offers an arduous experience with configurable difficulty. The only difference is that it is possible to pass the weapon to the left because of hunger, injuries, or killed by a creature.
For its part, the Adventure mode completely changes the game, it is no longer possible to mine and replace blocks. It will be necessary to negotiate with villagers to find resources, to accumulate experience.
In addition, the game has been modded by a solid online community that also offers game modes, custom maps, and a plethora of additional content.
What opinion do we have of Minecraft?
Indispensable for its gameplay and graphics, Minecraft requires a short period to learn its different game mechanics and the possibilities offered in terms of craft and construction.
Whether solo or multi, it is possible to discover this world in many aspects, the educational world will also find its account with many resources and constructions available online.
Minecraft Games for Kids
Minecraft has also been used in the educational environment in the classroom as a tool for teaching children collaborative problem-solving. It has been used practically to develop an interest in kids for architecture and civics.
Realistic skills like architecture,  engineering, design and can be learned and developed in the game. This can be useful for the future career of the child.
The game available in the trial version (Minecraft Games Free)
Although it is available at around 30 Euros excluding sales, Minecraft can be tried for free in Survival mode for a game-time limited to 90 minutes.
Impact and Awards
The game has had a marvelous impact on the whole video gaming industry and has created an entire genre and style of play.
Minecraft has won the "Most Addicting Game" at the 2015 Kid's Choice Awards, the "Still Playing" award at the 2019 Golden Joystick Awards. It has got huge critical acclamation, too. Facebook, YouTube has played a big role in popularising Minecraft.