Ultimate Human Resource Information System
Human resource teams handle a wide range of tasks, from onboarding to exit interviews. This makes HR success an important part of a business' overall growth and success. Doing it all is challenging, even for the most seasoned HR teams.
HR pros need to stay on top of strategic initiatives, compliance requirements, processing payroll, handling employee inquiries, implementing new business policies, and so much more.
Doing all of this successfully requires more than just a strong HR team. It requires having tech-minded HR integrations in place, like a powerful human resource information system such as the one offered by Factorial.
HR tools via technology continue to streamline processes, bringing human resource data together in one place. This can allow your HR team to automate tasks from administrative to hiring and recruitment.
The following explains human resource information systems in-depth, as well as the benefits and the different types of systems that may benefit your business. Let's dive in!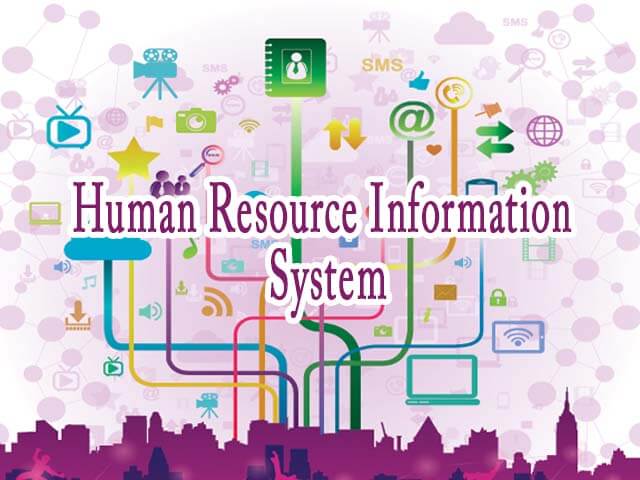 What Is A Human Resource Information System (HRIS) Exactly?
A human resource information system, also known as HRIS, is a system that serves up a number of valuable HR tools to automate and streamline human resource processes for businesses large and small.
HRIS collects information and stores it for better processes. Your business can use HRIS for complete human resource management, utilized in instances of hiring and recruitment, performance management, training, policy implementation, and more.
Unlike the traditional HR flow, human resource information systems is an end-to-end software solution. Businesses can implement and run this software on the company's tech infrastructure, or have the software run in a cloud-based environment.
HRIS is a must-have software package for HR success. Let's dive a bit deeper into the benefits of human resource information systems.
4 Human Resource Information System (HRIS) Benefits
1. Automate HR Workflow And Processes
Automation has become a staple for businesses, both large and small. From global enterprise companies to small local businesses, automation is in use. Why not automate HR workflow and processes for a more efficient and effective business?
HRIS streamlines routine HR tasks via automated processes. These automated processes include tax form integration, benefits enrollment, and of course employee on boarding. This can free up a lot of time, allowing your HR team to tackle more important projects.
2. Create A Streamlined Employee Inquiry Process
One of the major tasks of HR is handling employee inquiries. This can be a very time-consuming task for any expert HR team, especially in businesses with more than 50 employees. HRIS makes handling employee inquiries easier.
Instead of fielding inquiries manually, HR information systems compile policies, benefits information, and all other important company resources in one place for employees to easily access and get the answers to their own inquiries. It is a self-service HR.
3. Increase Employee Communication And Engagement
This can be a big time benefit for businesses. Yes, we have Slack and email, but how much communication is lost between these systems? A lot. Having HRIS in place makes HR the hub for communication and engagement.
Teams across all departments can access your HRIS communication platform for company news, showcase top performing team members, and share important updates. This can have a powerful impact on engagement and company culture, increasing employee retention as well.
4. Understand Employees Better Via Insightful Data
Human resource information systems can also help you understand your employees better. HRIS has all employee information and data in one place, serving up insightful data about employees when you need it.
Having access to HR data is critical. HR teams can leverage data via detailed reporting, helping the overall business and assisting in developing strategies to achieve future business goals.
What Are The Different Types Of HRIS Systems?
HRIS comes in many forms, meeting the needs of different types of businesses. From payroll to applicant tracking systems (ATS), there are HR tools for all HR teams to achieve HR success.
Applicant Tracking System (ATS): An applicant tracking system (ATS) streamlines the hiring and recruiting process. It tracks applicants from application to onboarding in a highly efficient way. ATS lets HR teams automate tasks like scheduling interviews, sending online skills tests, sending follow ups, and more.
Digitized Time Clock: HRIS can digitize time and attendance for your business. Instead of manually entering information after a set pay period, the HRIS system will automatically compile hours worked and input the data into the payroll platform.
Automated Payroll: Automating payroll processes can save a ton of time for the HR team. Contractual data is entered into the system with time and attendance, creating payroll payments.
Employee Performance Management: Performance is critical for any business. You definitely want to get the best performance out of your team. HRIS systems can help with this. There are HR tools within HRIS that deliver performance ratings quarterly and annually.
Wrapping Up . . .
The above ultimate human resource information system (HRIS) guide for HR success serves up a number of reasons why HRIS may be right for your business. Have you ever used HRIS in your company? What were the top benefits? We want to hear from you.