How to post multiple pictures in Instagram pc
Everyone knows about Instagram as its most famous social media platform, Where billions of worldwide users share their photos and videos. Photos are the best medium in which you are catching the most beautiful moments of your life.
Though most of the time we are preferring mobile devices to share photos on INSTAGRAM, But you should know about INSTAGRAM photo sharing via PC or Mac, Now you can do that very easily. Today we are sharing very important information regarding Photos sharing on INSTAGRAM via PC or Mac.
How to upload multiple photos to INSTAGRAM from PC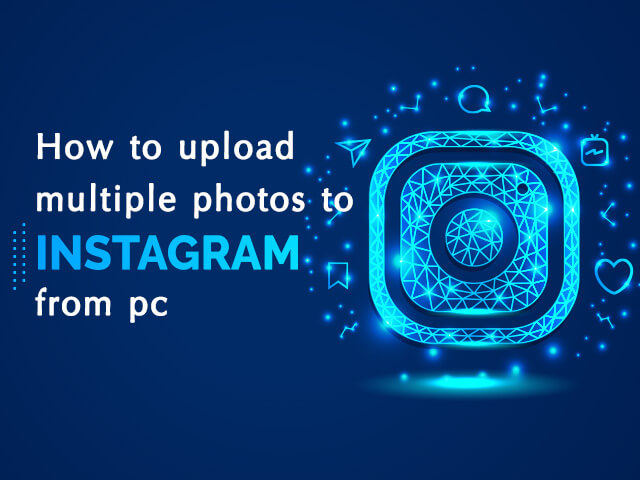 Lately Social.com
With the help of Lately social.com, you can share easily multiple photos to INSTAGRAM, You just need to download the Lately Social app in your windows system and follow the below steps where we are explaining to you all the steps wise details.
Download the Lately Social app in your Windows system first.
Open Lately Social app, you will see the menu there in that menu Pricing option will be available.
Click on pricing and you will see Free plan and other plan options there. Go for choose plan under the free plan option.
Now you will get a sign-up option, here you need to fill up information about yourself and register yourself as a valid account holder.
You need to register yourself with a valid email address and secret password, in this you should create your account on Lately Social.com
you should log in now On Lately Social and you will see the dashboard. In left side you will get option box in that you should click on Account Manager
Here you will get the INSTAGRAM account option now you need to link your EXISTING INSTAGRAM account with Lately Social.com for that you need to click on add account under INSTAGRAM accounts option.
Now you need to enter your existing INSTAGRAM account user name and password and click on add account. In this way, your INSTAGRAM account will link with Lately Social.com
Now your INSTAGRAM account will open within the Lately Social app and you will see the post now an option in INSTAGRAM there just click on that
Now you will see media, Story, and carousel options, Among them you should choose a carousel and it will give you the option to choose photos from your computer, Now select photos from your system which you are desiring to share on INSTAGRAM and start uploading photos. when Photos uploading will finish, All photos will have been uploaded successfully.
In This way you can post multiple photos on instagram desktop.
With the Help Of InstaPic App
You need to downlaod  InstaPic app in your windows system, It works on Windows 8 and Windows RT. After downloading just open this app and log in on Instagram with your EXISTING INSTAGRAM user id and password. You can edit photos with this app before sending them on INSTAGRAM. With the help of this app, you can capture time photos as well as select photos from your PC collection and send that on INSTAGRAM. The best thing is this app is totally free to use
Blue Stacks
This app is available on both Mac and Windows systems, You need to download this app and just open it. You have to log in on INSTAGRAM through this app, you can select photos from the system collection and start posting that on Instagram. In this way with the help of Blue Stacks, you can easily post multiple photos on INSTAGRAM
With the help of all of this app as we have mentioned above, you can simply do log in and share multiple photos on INSTAGRAM. We hope you liked this article how to post multiple pictures in instagram pc and you will try this app and start sharing photos on INSTAGRAM through your PC.