YouTube is the most popular online video platform, They have billions of users across the world. YouTube has become a destination for all categories of video that's why users always go through it and enjoying with there favorite video.
Today we are going to share very important information with you regarding YouTube, As every YouTube user must have known about it. On Youtube different types of videos, channels are available and people are subscribing that channels with notifications alert as well as from time to time users are commenting their opinions in the comment box.
What is highlighted Comment on Youtube?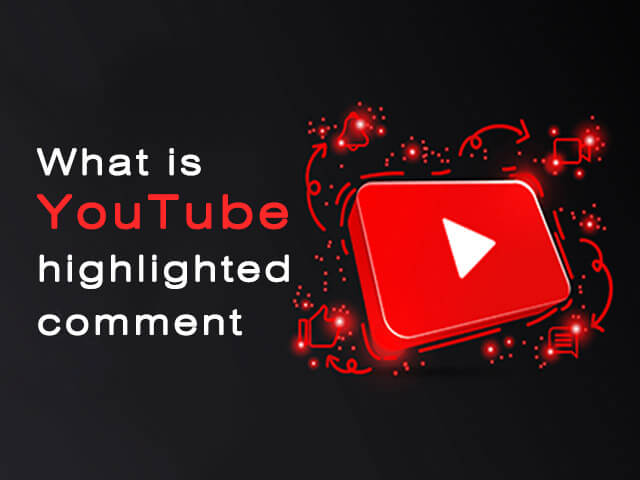 Most of the time we can see YouTube highlighting some comment in comment box, So many users may be don't know the meaning or reason behind the highlighted comment, Here we are focusing on that topic.
Basic Purpose of highlighted comment
YouTube want to catch your attention may be due to this you can read that comment carefully, in this way may be if you have some confusion or incomplete information about that specific video topic that can be clear in comment box
If you are a user with your own video channel on YouTube and someone is doing comment in your video comment box then you will get a notification about that comment. If you are visiting that comment via notification link then that comment will appear as a "Highlighted comment" in the comment box. It makes it easy to get that comment
Highlighting comment is YouTube automatic feature as YouTube want to simplify your browsing experience with them.
Important thing here is video creator users cant remove highlights on comments because all of those thing rights have been reserved to YouTube.
If Your comment is highlighted that means you have given a valuable opinion in the comment box and others either like that or they are helpful to new visitors to get navigation about video topic.
When you click someone's comment on comment stamps that also highlight that specific comment and that comment will appear as a highlighted comment.
"The highlighted comment" on YouTube is not Public, it's visible to individual users only.
We can say here "Highlighted comment "on YouTube is not very specific, Its YouTube common feature among their other features.
We hope after getting this information you have very well understood about YouTube highlighted comment concept and next time when you will visit YouTube you will not wonder about it.