AdwCleaner Meaning and Its Function's
As the world is becoming more and more digital, we have to use more internet-based programs. While we are using the internet more, more are the chances of attack of malware. It can be spyware or keylogger which is aiming to attack your financial information and steal it.
So, what is the solution to malware? Malware removal software is. But is everyone able to pay for them? So, isn't there a free tool to ensure us to protect our computer and remove the malware in it, if there is any? If you are searching for a free program that is able to keep secure your PC then AdwCleaner can be the best option, now what is this AdwCleaner and its functions that everyone should know very well.
Referring to the free software, Malwarebytes AdwCleaner is simple and complete. It is available in French, English, Russian, German, Arabic, Chinese, Korean, and various other languages. It is effective in removing spyware, unwanted adware which can slow down or even make a PC almost unusable. In short, AdwCleaner is an excellent solution to discover this problem!
Here in this article you will get all kinds of basic ideas about AdwCleaner like the purpose behind installing this program on your PC, also you will get introduced to its functions. Apart from that, you will get introduced to all the important aspects of AdwCleaner that as a user you must know then only you will be able to use this program. Let's see what is AdwCleaner?
What is AdwCleaner?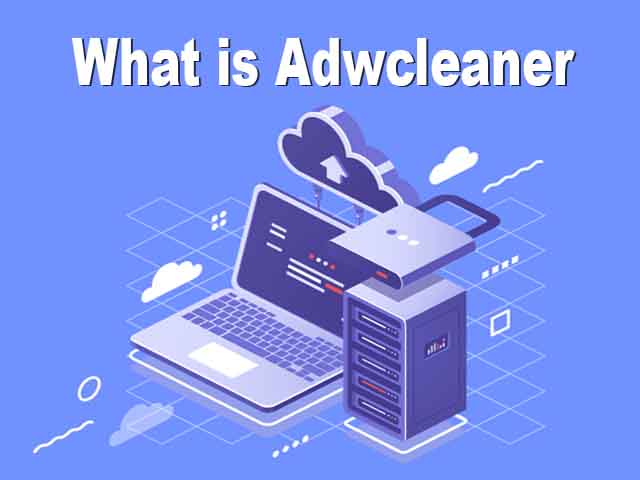 Main Content:
What is a AdwCleaner – Brief History
How Does The Software Work? Or How To Use AdwCleaner.
How To Analyze and Detect Threat With The Help of AdwCleaner?
Conclusion.
FAQ.
What is a AdwCleaner – Brief History
Nowadays internet service has expanded into every country of the world. But every time searching for information isn't that much easy task with the help of the internet. The main reason behind that is, there are unwanted messages or promotional advertisements relevant messages pop up on the screen in a weird way.
Other difficulties are like some site's homepages go to change automatically even without your permission, redirecting with strange sites also included into that. In another case, you may get hassle with slow computer speed, by unwanted software, etc.
Sometimes such complications may give you headaches when you can't concentrate on information searching in the proper way. Here AdwCleaner can be your best friend to remove such types of hurdles during the browsing of information.
Here AdwCleaner is solely made to detect and remove such types of unwanted software, browsers toolbar, browsers hijackers, potentially unwanted program, etc.
Basically this program was designed in 2011 by French Xplode then bought by Malwarebytes in 2016, AdwCleaner is a utility software. About the function of AdwCleaner, we can say that this program has been created to effectively and safely remove programs installed against the user's will, such as toolbars, unwanted software, spyware, and advertising.
AdwCleaner removes adware, potentially unwanted programs (PUPs) browser hijackers, etc. This program is completely free, while AdwCleaner has the distinction of being portable. So, it can be copied and executed from a USB key.
How Does The Software Work? or How To Use Adwcleaner?
Using AdwCleaner is so easy. You have to just download it and run it. A screen before you will show you the 'Scan' and 'Clean' buttons.
The first one is for searching your computer for unwanted programs. After searching, it will show all the files, folders, and registry entries on your computer that are used by adware programs.
After finishing the scan, you can look through the results and uncheck any entry that you do not wish to be removed.
Then you have to go for the second button 'Clean'. AdwCleaner will reboot your computer and will remove the files and registry entries associated with different types of adware.
After restarting, AdwCleaner will show a log of the files, folders, and registry entries that are removed by it.
You must take into account that AdwCleaner while running, will reset your search setting to the default Microsoft settings if it is detected that original settings have been changed by an adware.
This software is compatible with all desktop versions of Windows. It includes a mode suppression feature. Most of its tools interfere with the installation of third-party software. They can manifest themselves in the form of adware, hijackings of the browser start page, or fake cleaning tools.
How To Analyze and Detect Threat With The Help of AdwCleaner?
AdwCleaner allows you to analyze and detect these threats within the system in a few steps:
– Click on the "Analyze Now" button to start detection.
– Select the elements to delete.
– Restart then consult the available report.
So, we can say that…
Very effective and fast, this software detects the malware as well as their entries in the registry, shortcuts, and dependencies relating to Google Chrome web browsers, Vivaldi, Mozilla Firefox, Opera, and Microsoft Edge.
By using AdwCleaner, you can remove unwanted things that harm the functioning of your computer and you will have a better experience using your computer and browsing the web.
Conclusion:
To make easy and hassle-free your information searching experience, you need to remove some unwanted software, browsers hijackers, browsers toolbar, etc. Which pops up on the screen. Such types of programs not only create obstacles during the browsing of information but also sometimes make it more complicated. So here AdwCleaner software can help you to delete all of that unwanted programs while it is totally free to use. To get know more about this efficient and beneficial software, this article information can be the appropriate reference.
In this way you have read about all the aspects of AdwCleaner, like what is an AdwCleaner and how can any individual use it on their PC, hope you have well understood all of this information. Try to share this helpful information with other people, Thanks for being with us.
Frequently asked quiz questions about AdwCleaner
Q. Is AdwCleaner safe to use?
Ans: Yes.
Q. What is AdwCleaner folder?
Ans: AdwCleaner folder is the folder destination where deleted files and folders are stored, while their logs are also stored into that.
Q. What does AdwCleaner do?
Ans: AdwCleaner deletes unwanted programs, browsers hijackers, Unwanted browser toolbars, junkware, etc. In this way, this software makes your online experience hassle-free and optimal.
Q. What is Malwarebytes AdwCleaner?
Ans: It is the free software that helps to scan and remove adware, browser hijackers, Unwanted browser toolbars, potentially unwanted programs, spyware, etc.
Q. Does Adwcleaner is free to use?
Ans: Yes.
Q. Does AdwCleaner removes Malware?
Ans: AdwCleaner Malwarebytes works efficiently to scan Spyware and Adware which are types of Malware. While once they get detected, AdwCleaner removes them totally.
Q. Does AdwCleaner support 32-bit versions of the Windows operating system?
Ans: Yes.
Q. Does AdwCleaner work on Mac?
Ans: No, actually AdwCleaner is not available for Mac.
Q. Can we delete AdwCleaner?
Ans: Yes.
Q. When was AdwCleaner software created?
Ans: August 2011.