Data Recovery Software
Hi friend, I know that Data is most important in our work… We have all accidentally deleted a file at least once in digital life, either deleted files from a card of our digital camera of photos deleted data from a pen drive by accident, even lost important files from a USB memory card.
At that moment we always asked… How can I recover deleted files?
If you want more information on the subject, read the following article, which talks about the elimination of private data, with secure formatting methods.
In this article, we will make a selection of 11 totally free programs to recover deleted information from our discs or memories.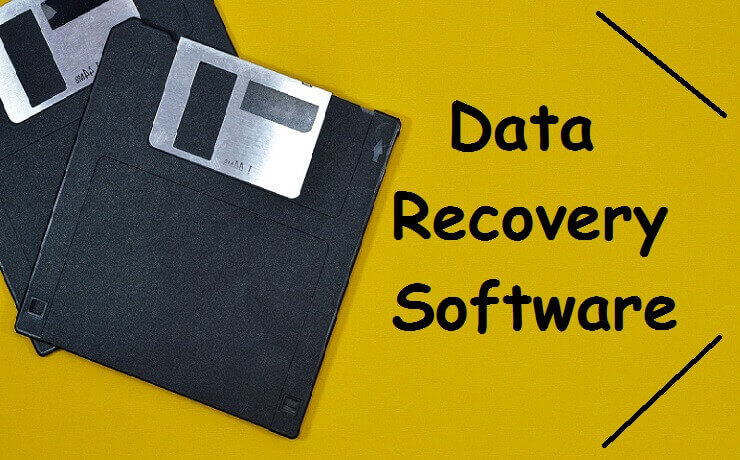 Top 10+ Free Data Recovery Software
Whenever you can, install or run the program on a different drive than the drive where the files were deleted.
1. Avira UnErase Data Recovery Software
The famous company of the excellent antivirus Avira has this small utility that does not reach the middle mega and allows to recovery files from FAT and NTFS partitions.
2. Restoration Data Recovery Software
The ultralight application allows you to recover files quickly and easily, without further complications. You only need to establish the unit where you want to perform the search. It also allows you to filter by the name you are looking for.
3. Recuva – Data Recovery Software
The guys from Piriform have made a great program to recover deleted files called Recuva. The program allows a quick or deep search, both hard drives such as iPod, accidentally deleted emails in applications such as Outlook or Thunderbird, damaged or formatted discs, etc…
It also has a portable version, which we recommend to run from a different disk to the one you want to recover, to avoid overwriting this data.
4. Free File Recovery Data Recovery Software
A utility that allows recovering files from disks or USB memories. It can be run from a USB drive and supports FAT, NTFS, and EFS encryption.
Data Recovery Software
5. Data Recovery Software
Free program to recover deleted files that allows the recovery of data from FAT and NTFS partitions, encrypted EFS files, perform partial searches, and even overwrite them so that they cannot be recovered.
6. NTFS Undelete Data Recovery Software
Allows performing recovery tasks of deleted files, particularly oriented to disks with partitions in Microsoft NTFS format.
7. TestDisk and PhotoRec – Data Recovery Software
If you are looking for a complete and more advanced application you have at your disposal TestDisk & PhotoRec, a GPL license pack that will allow you to use the disks to observe all types of information and recover or repair partitions, rebuild starts, make copies of security, and even recover files from FAT, NTFS or even EXT2 / EXT3 partitions.
It is available for Windows, Linux, DOS, SunOS, FreeBSD, and Mac. Recently they have included a graphical interface, apart from its very powerful command-line version, for which it is recommended to have advanced knowledge.
8. Pandora Recovery – Data Recovery Software
Pandora is an excellent data recovery software. That allows you to recover deleted files from FAT, NTFS, and NTFS / EFS partitions. It is very simple to use and has a very accessible interface.
Data Recovery Software for PC
9. MiniTool Power Data Recovery
The free edition allows you to recover deleted files, damaged partitions, partitions with lost data or USB drives from digital cameras, auxiliary memories, pen drives, or optical media ( CD or DVD ).
10. R-Linux – Data Recovery Software
This powerful free tool allows you to recover deleted, formatted, deleted or damaged files in Linux EXT2, EXT3, or EXT4 partitions or in FAT32 or NTFS partitions. It contains several filters to retrieve information depending on the content. Ideal for advanced users. It has several recovery options, as well as hexadecimal visualization tools, custom search, sectors viewer, etc…
11. SoftPerfect File Recovery
It allows recovery, in a very simple way, data deleted from hard drives, USB drives, Compact Flash or SD cards, etc… Supports FAT and NTFS partitions with compression and encryption. It does not need installation.
If you find yourself in the case that you have reading problems and you cannot access your data because they seem damaged, an article about recovering defective hard drives may be better for you. Luck!
I hope you find this post about data recovery software helpful.
You can recover your data smartly without hard work… If you find anything is wrong with this article then please write in the comment… thanks