In this article, I tell you The best free software 2022 programs for your computer that are actually great.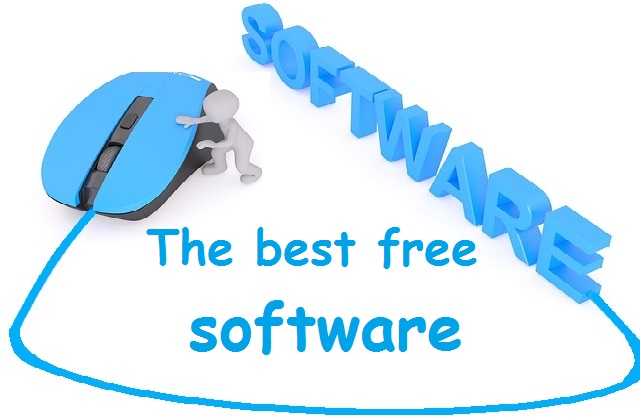 The best free software 2022
Waterfox
Waterfox which is an open source web browser based on Firefox. Waterfox Contains many features with the purpose of having a speedy and ethical user-focused browser.
When Firefox quantum released late last year many long-time Firefox users were upset. when many of their add-ons no longer work. Waterfox maintains support for legacy extensions that are no longer supported by fire box. With the open waterfox, your first notice that looks very similar to Firefox with most of the same features.
You can even import all of your bookmarks themes and add-ons that you're using in Firefox.
Speaking of add-ons they can be accessed the same way by selecting the menu icon in the upper right and selecting Add-ons.
It will send you to this page to get more add-ons. their tabs on the left to see the extensions installed in your teens will show up in the appearance tab.
Waterfox is available on windows, mac, Linux, and Android.
Shoebox
Shoebox which they free unlimited photo storage service that is similar to Google photos.
You can back up all your photos automatically with shoe box from your computer phone or tablet, by default your photos are stored as private so you don't have to worry about others accessing your photos unless you want them to.
The software so easy to use that almost anybody could figure out how to use it all the familiar options to explore your collection are located in the left pane
shoebox gives you unlimited photo back up with a resolution up to ten point six megapixels and allows you fifteen minutes of video back up on the free plan.
For five dollars per month on their pro plan, your photos are stored in their original resolution and you can get up to ten hours of video back up.
If you're looking for another option for backing up your photos shoebox is available on windows mac iOS and Android.
The Best Free Software
Google earth pro
Google earth pro is a virtual globe program up until a few years ago used to cost three hundred ninety-nine dollars.
but now it's completely free the best way to tell you about it is to show you.
The software is a lot like using Google maps but with more powerful features. When you watch Google earth you should be zoomed out to navigate on the right their controls to look around move around and zoom in and out.
Just like Google maps you'll find the keyboard and mouse controls could be more user-friendly, zoom in and out use the page up and page down keys on your keyboard or you could use the scroll wheel on your mouse if you have one.
Google earth pro is available on windows mac and you can even get it for a couple of the distros of Linux.
Darktable
Darktable is a free and open source photography workflow application and raw developer. the program allows you to develop and enhance brought images this is done non-destructively your original image is never modified.
You can also manage your digital negatives in a database by using different metadata attributes Darktable is available for windows mac analytics.
qBittorrent
qBittorrent is a free and open source qBittorrent client compared to many alternatives such as You torrent its lightweight so I won't use much of your CPU.
There are no ads and you don't have to pay extra for add-ons or extensions it also supports many extensions including magnet linkS.
It has a clean looking interface.
If you need further help using qBittorrent their forums are a great place to get answers to your questions.
qBittorrent is available on windows, mac, and Linux.