What is Telegram Messenger App
Telegram is an app for instant messaging which is cloud-based. With Telegram, you can send messages, share multimedia like photos, videos, audio files, and other files of any type such as zip., pdf., doc., etc. Telegram provides a free voice call service. With Telegram, a large group of 1000 persons can be created to share information at once. In short, Telegram is apt in taking care of all your personal and professional communication needs.
Telegram can be used on many OS platforms and on many devices. It can be accessed on smartphones, tablets, iPads as well as desktop PCs. Telegram app is available for use for iOS, Windows phone, Android with macOS, Linux, and Windows version.
Telegram App is one of the Best Messaging App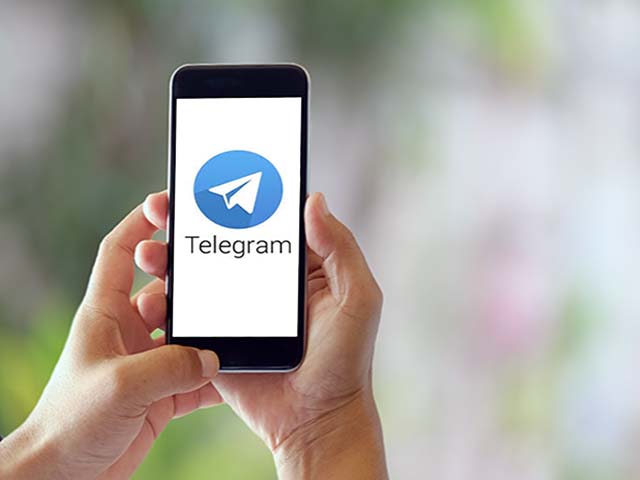 How to Download Telegram App
If you have downloaded the Telegram app on your mobile device but want to get the service on your PC, it is not a hard nut to crack. After downloading the app on the mobile device you are asked for your phone number. Entering it will send a security code to your phone which you have to get and enter in the app window. After that, some other formal information is needed like your display user name, display picture setting, privacy settings, and permissions.
All this is done within a few minutes and you are ready to say "Hello!" to the millions of people using the app. This is the common procedure for all social media and messaging apps, as you know. This same procedure is to be carried out on desktop for accessing this wonderful app from your desktop PC.
If you want to know more Information About the Telegram app  
If you are interested in numbers and statistics, Telegram holds a massive number of userbase worldwide. As of 2020, Telegram has 400 million monthly active users. Approximately 1.5 million new users sign up on Telegram daily.
As for history, Telegram has its origin in the year 2013. It is the brain-child of Durov brothers. Pavel and Nikolai Durov are two brothers from Russia who are credited for creating the well-known Russian social network VK. The Duo with the second co-founder Axel Neff founded Telegram and launched it in 2013.
Durov brothers have kept shifting their office with a core team of 15 members and some programmers during the period of 6-7 years. The reason was stated as "The need for the protection of the team from the unwanted influence." The current headquarters of Telegram is said to be in Dubai with employees in Russia, too.
Accessible on various platforms
As we know now, Telegram is an efficient app for communicating. Its encryption technology and features like bots and channels make it way better app than some other popular apps of the kind like Whatsapp. The more cheered out feature of Telegram is its desktop version availability with the same exciting features.
We can use this app using Windows or Mac OSX. Telegram
m is also available to be used on Linux. We can access our Telegram account easily on the desktop just as we handle it from our mobile device. Chrome web store offers the app. The use of web client is yet another option.
As for Windows users, Telegram Desktop comes with fabulous attractions. We can download and install it in a simple manner from its official website. The next step is to enter our country code and phone number for verification. We have got the options of a voice call or an OTP i.e. One Time Password.
Just follow the procedure the same as we do with almost all other social media and messaging apps. Once, verification is done, we can start using the app on the desktop. We will see all our chats and all the contacts to access from the desktop which we were previously accessed on our mobile device.
These same steps to be followed for the Telegram app for Chrome which we can get at the Chrome web store. Downloading, installing and the method for getting started is well known to us now. Just what we do for the Windows application is to be repeated here.
Yet another option to enjoy the messenger is through a Web Client. A pretty nice browser is the only requirement to run Telegram from a web client. With the help of it, it is too simple to run Telegram from any platform having a browser.
If ever a user doubts a bit, feels any suspicious activities, or wishes to log out from any of the Telegram applications, there is always an option available to 'Terminate all sessions' for him. The option can be found in 'Settings'. By using this option, the user can terminate all his sessions and ensure safety.