360 camera apps Android & iPhone
Do you have a 360-degree camera? Do not know how to upload your photos with a Virtual Reality effect or do not know what platforms to use to share them? Well, today we will present before you a complete list with many platforms where you can upload your photos and videos in 360 degrees without any problem.
The rise of virtual reality and the 360 videos that can be seen on YouTube began to set up a digital multidirectional world. And several want to join this trend. For those who do not have phones with software that allows them to take spherical shots or do not think about buying a device to take 360 photos, there are applications that give the possibility of generating these effects easily.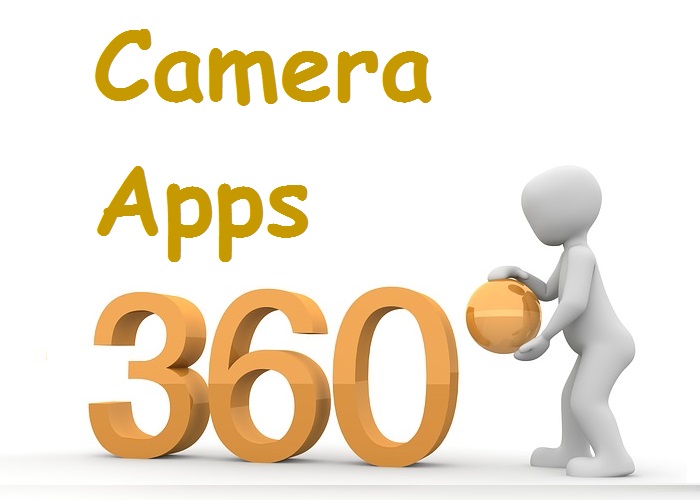 360 camera apps Android & iPhone
Here is a detail of some of such applications.  Do not kid yourself: you have also tried throwing photos in widescreen or 360 degrees with your mobile phone.
In general, the result is usually not as good as one expects, but it does look good enough and gives the capture a dimension that is not usually perceived. However, not all smartphones enable this type of photography, so our recommendation for today is simple: the three best applications for taking 360-degree photos.
Most of the current RV cameras have WiFi connectivity that allows us to download both the surrounding photographs as well as the videos and it will be from our smartphones where we can upload them.
Top 360 camera apps
PANORAMA HD: Panorama HD is really simple to handle and the result is super effective; adding more to it, it runs on a mobile phone that does not have a series with the ability to take 360-degree photography.
The only drawback that you may find with Panorama HD is that it cannot be translated into Spanish. However, the interface is user-friendly and simple that the little that comes in the language of Shakespeare is very intuitive, both when making captures and its subsequent editing (we can paste independent photographs to create the panorama, as long as there is an agreement between them). By the way, it works poorly in low light, but for that, you already have our photographic advice. HD Panorama is high definition and it is very fast.
Sphere: Sphere is one of the most popular applications in the market in order to take 360-degree photographs and videos. It is very easy to use and captures clearly. The app is available for both iOS and Android platforms.
Google Street view: Allows you to create panoramas that can be shared and are not in Google Maps. It is simple to use. The interface guides the user to take different points of reference while making the image. With the Google Street view app one can either create 360 photos of the Street View app or can import them as well. The app is available for iOS and Android devices.
Bubbli: In addition to taking the pictures, it captures the ambient sound while the picture is being taken. The app works very well and is available exclusively for iOS devices which makes it more premium. Bubbli sneaks into our TOP 3 favorites because it offers better features than the default tools of Apple terminals.
Its interface is really simple to manage, although it stands out in the fast processing it has of the images. In just a few seconds it is able to capture the entire environment, something that is appreciated while creating images in 360 degrees.
Bubbli uses the painting technique in the air,  which captures almost everything that is visible in the video and then executes the final composition.
Auto Stitch: Auto switch is a lovely app that allows you to combine several photographs in a single continuous image. It serves to join horizontal photos with the vertical ones and also allows you to manually edit fragments that you do not want to include in the panorama. The app is available only for iOS devices.
DMD PANORAMA: With a more complex menu than Panorama HD, DMD Panorama is a more robust application with many customization options present in its interface. This makes DMD Panorama suitable for the people who want to take a little more advantage of the virtues of their telephone lens.
The various features of the app are, fully automatic capture system; ultrafast union; complete control of exposure to light; 3D surround viewer; and even the possibility of uploading all the captures to the official website of the app (previous registration, of course).
DMD Panorama has a system that captures in a simple and automatic way and allows panoramic very easily. The app is available for both Android and iOS devices.
Photaf Panorama: Photaf Panorama is one of the best Android App for creating panoramas. With this app, one can create beautiful and seamless 360 panoramic photos pretty much easier by utilizing the camera and the orientation. By using your device's camera and the sensor for orientation you can take 360 pictures flowing clearly. The app is available for Android devices.
Google Photos: Google photos in the list is another totally free Google platform, which has recently incorporated data management of RV videos and 360 degrees to your system. You can also upload photos directly from your smartphone by just downloading the app.
Roundme: RoundMe is a virtual tour application that allows users to create 360-degree panoramic photos and share, upload them on social media platform so that users could visit virtually using Google Cardboard or any VR headsets. The app is available on the web, iOS, and Android and is a very powerful platform to upload all your content to the cloud. It is oriented to virtual tours and allows you to have a free account with less capacity.
Flickr VR: With Flickr VR you can create 360-degree panoramic photos. The main motive of the app is to inspire photographers throughout the world by creating world-class tools and beautiful photo displays across new and emerging devices. Supposedly the large photography platform allows the upload of 360 degrees content and in theory, you can process and display it, although at the moment it is not 100% operational.
360 camera APK
Kuula: Available for smartphones anda navigator, this platform allows you to visualize your content in spherical format or as a small planet.
Moment360: It is one of the best applications to share your Virtual Reality videos to your friends directly, instead of sharing them publicly on social networks. The application instead of creating content is more in storing data and sharing it.
360Cities: With 360Cities users can experience high resolution 360° panoramic images and videos over their VR devices and can download more from the leading source of VR content. The app allows you to upload both videos and photographs, and can also sell licenses of your surrounding images of cities. 360Cities is available for Android devices.
Panono.com: The spectacular VR camera also has its small image upload service and the truth is that it works quite well.
Giroptic.com: one of the accessories that are sweeping more sales this summer, which allows you to turn your smartphone into a 360-degree camera, it also has a network where you can upload your photos and videos.
Insta360.com: available for Android and iOS, the brand Insta360 has 3 models of sports cameras 360 degrees:
PresenceVR: Sitting on the 15th position of today's list, PresenceVR is another social network that allows users to upload photos and videos in 360º.
Gala360app.com: It is available for Android and Pc browser and is another social network format where you can upload all your photos and share them with the rest of the world.
360player.io: is available only for personal computers and notebooks. 360player allows you to upload photos to your services and use them embedded on your web page or email.
Theta360.com: In addition, many companies that create 360-degree cameras also have their own platforms, such as Theta, for your Theta S model.
We will update the entry as more platform appears and are interesting enough to add them.