PayPal vs Stripe
Digital transactions or online payments are the need of the current period. And PayPal and Stripe are two such tools that can be used to generate online payments and transactions.
Using both PayPal and Stripe have their advantages as they are somehow different from each other and every tool provides something better than others.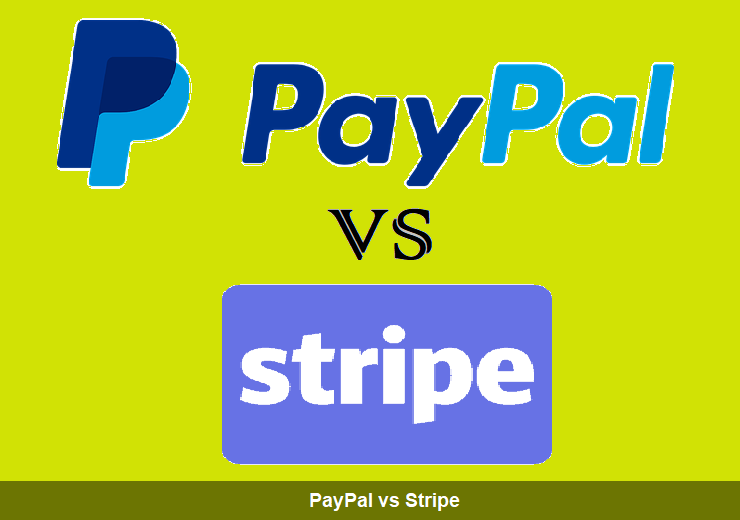 PayPal vs Stripe – which is the best digital payments platform
If you wish to find out which of these tools are the cheapest, then I would like to inform you that neither PayPal nor Stripe offers the most affordable payment processing rates around so if you are looking for making transactions with lower prices then you should go with a regular merchant account.
So let's begin!
Ease of Use:
The first thing that we will compare in today's article will be which one of the two tools PayPal and Stripe are easier to use and are user-friendly. Fortunately, both the tools will be pretty much easy to use for customers to pay merchants, but if you are a merchant then things will get different though.
PayPal has been designed in a way so that anyone and everyone can use it with much ease.
It also offers tools for developers, and you can easily integrate with third-party e-commerce platforms required for the transactions.
Stripe, on the other hand, will be recommended for the users who have a good experience with coding, as setting up things with Stripe will be much more complicated as compared to PayPal, and until you are a developer, you cannot get much from Stripe.
Transaction Fees:
Next and the most important comparison is the transaction fee that is charged by both the tools while making digital transactions. So before looking into the differences between PayPal and Stripe transaction fees let's find out the similarity between the two.
Both the payment processors charge almost the same amount which mostly depends upon which country you are trading in. Taking the example of the United States, PayPal and Stripe charge 2.9% + 30c per successful transaction as the basic fee.
Now let's discuss some of the differences between the two payment processors:
Stripe charges no fee for international cards, while PayPal charges an International fee of 3.9% + fixed fee.
Stripe charges no fee for major cards including American Express. PayPal, on the other hand, charges an American Express fee of 3.5%.
Both the tools do not charge for the failed transactions.
Stripe charges a Chargeback fee of $15 while PayPal charges $20 as the Chargeback fee.
Access to Payments:
Here we will talk about the time that the two payment processors generally take to access the payments. The rolling period for both Stripe and PayPal vary within countries, but Stripe users in the US can access payments within a two day rolling period.
Talking about other countries, Stripe users will have to face a 7-day rolling transfer schedule, while PayPal, on the other hand, takes 3-4 days to allow merchants to access funds worldwide.
So these were the major differences between the two payment processors Stripe and PayPal that are being used worldwide for making digital transactions. The points covered in the article are enough to let you choose the best tool out of the two for your business needs. So, best of luck and go ahead.