Create your own GIFs with the iPhone using these applications
GIFs are those animated photographs that have become so popular in social networks such as WhatsApp, Telegram or Facebook. Creating them does not require extensive knowledge of editing or complex photography programs, you can even create your GIFs on your iPhone in a really simple way and share them later with your friends. In this post, we will tell you how you can do it.
Create your own GIFs with the iPhone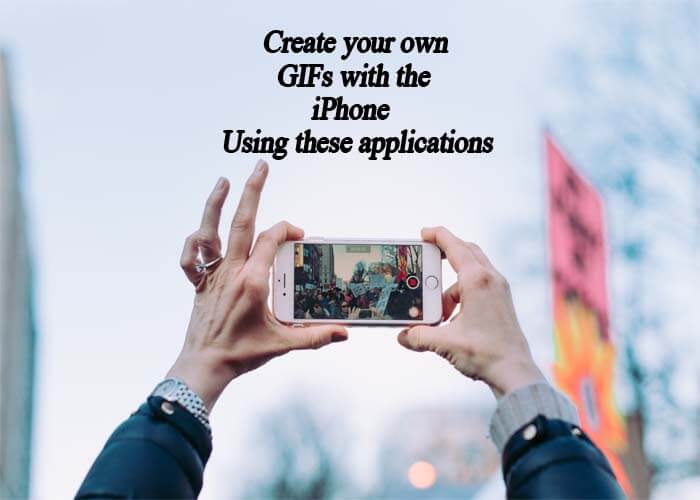 So you can convert Live Photo to GIFs on iPhone
If you have an iPhone 6s or higher you can take Live Photos, which are the animated photos of Apple and that are seen in the gallery as if they were a GIF. You can modify the effects of these photographs by accessing them in the gallery and sliding form below so that the effect options appear.
The styles you can find are Live, Loop, Bounce and Long Exposure. However, these photographs cannot be shared as GIFs and will not even be shown as animated photographs on other iPhones.
The solution to convert Live Photos into GIFs is to use a third-party application called Lively, which is free although it also offers a paid version in which the watermark that is set by default in the GIF will be removed.
Lively GIFs on iPhone.
Lively converts Live Photos to GIFs on iPhone.
The steps to create your own GIFs are as follows:
Download Lively from the App Store by clicking here.
Open the application once it is downloaded. You will have to allow the app to access your photos.
A gallery will appear with all the Live Photos you have made on your iPhone. Select the one you want to convert into a GIF.
With open desired picture you will see below right appears a choice of settings in which you can select values such as duration of the GIF, dimensions or if you want to playback at the reverse.
Once you have selected the parameters you want you must click on «Export GIF» and select if you want to save it in your gallery or share it directly through a social network.
It's that simple to convert an animated photo taken with your iPhone into a GIF to share with your friends.
How to create a GIF from a video or a burst of photos
If your iPhone does not have the option to make Live Photo or what you want is to make a GIF from a video or a burst of photos there are other applications that will allow you to do it, here I will show you one of the most popular, GIF Toaster:
GIF Toaster
GIF Toaster to convert videos and photos to GIFs on iPhone.
Download GIF Toaster from the App Store.
Opening the application allows the app to access your photos.
By default, you will see the videos stored on your iPhone to select them and convert them into a GIF although you can also select another album that contains Live Photos or normal photos that you can join to convert into GIF.
Once you have selected the photo or video you must click on the arrow at the top right to add effects, choose which part of the video you want to convert into GIF, as well as other interesting settings such as adding frames and filters.
Once the edition is finished, you must click on the arrow again and save the GIF in your gallery.