How to sign out Amazon App
Amazon is the most popular e-commerce platform as well as amazon also provides entertainment through its amazon prime video platform, Around the world, millions of users use amazon for buying products.
All we know is to buy things from the amazon shopping platform we should have our valid account on amazon. Though amazon has an official website for users but most of the time we are Purchasing products through the Amazon mobile application.
How to Log out on Amazon App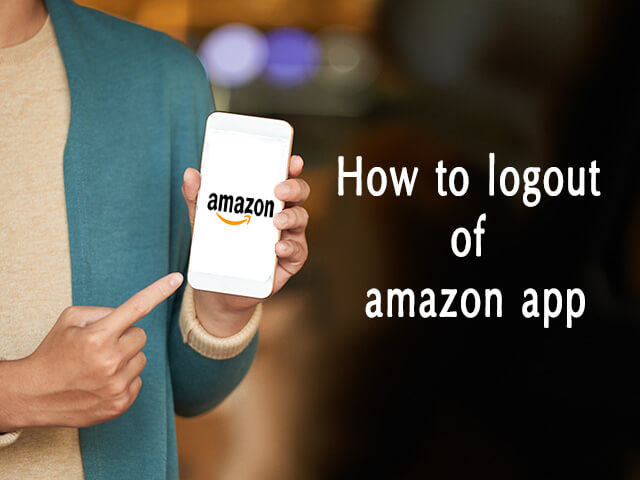 Sometimes users may get confuse about to log out there amazon application, So here we are sharing steps wise information about it.
Logout steps for amazon app in Android and iOS Phone
Open Amazon app in your mobile phone
You will see three horizontal line at the top of left side in Amazon shopping app.
You need to tap on that three horizontal line you will get different option in box.
You have to choose settings option among all of those options.
In setting option you will get different options,Among all of those options you should have to choose sign out option. And click on sign outOption.
Now app will ask you confirmation about sign out, just click on that and allow to app for sign out.
You should wait few seconds to log out properly and within some seconds you will log out from amazon.
In this way you can easily Log out from amazon app on android & iOS device.
Logout steps for amazon app in windows 10 app
If you are windows 10 user and you have downloaded amazon app from windows store, Then using below steps you can log out from amazon app.
First You should search amazon app in your windows 10 system
After that ,You need to open amazon app
At the right top corner you will get many options among those options you should choose account Lists option, you will see there is one box of different options.
At the bottom in that option box you will get sign out option, just click on sign out option.
Within a few seconds you will be log out from amazon app.
As we explained above log out process steps with the help of them you can easily log out from the amazon app, Hope you have understood this concept very well now.