How to change the Birthday on Facebook
We all use different types of social media platforms, Some of them have worldwide users as well as they are the most popular. No doubt Facebook is among them one of the most popular applications that have billions of users. New users as well as some existing users maybe don't know about some basic settings in Facebook, like how to change age or birthday on Facebook.
Some simple basic changes you need to do in your existing Facebook account setting option, Here we are sharing information related to that, We assure you after reading this information you will be able to do desired changes in your existing Facebook account as well as you will get an idea about to edit age on Facebook.
How to Change Age on Facebook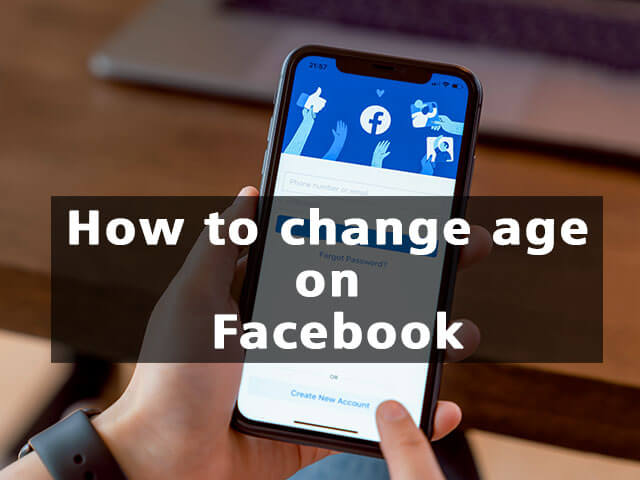 The important thing we want to mention for all users, If you are a new user and recently the account has been created by filled with age then you should wait for a few days or If you are Pre-existing user and want to change in age on Facebook you should know first you can't change your age always there, the Facebook community has given limitations to edit age, you don't have many attempt provision.
Change age on Facebook by using PC
Open any desired browser on your PC, Then type Facebook website http://www.Facebook.com, Click on it and visit the website.
You have to log in first to your existing Facebook account filled with a valid user id and password.
On the news feed page click on your name
In the next step you will get the option by the name "About", click on it.
Now you will get the "Contact and Basic info" option, you need to click on it. Your main window will change after doing this action
You need to scroll down and search for the "Basic Information " option.
In "Basic information" you need to click on the edit option in the birth year or birth date column option.
Now you can put your desired date of birth with birth year, You need to do that carefully.
After finishing your editing, you should click on "Save changes", you will see your birth date or year changes will appear on your Facebook profile.
Age change on Facebook with the help of Mobile
You need to open the Facebook application on your phone first.
You have to log in to Facebook with a valid user id and password.
Tap on the menu icon on the news page
Tap on your name with the help of that you can go on your profile page.
You will get the "About" Option-click on it and scroll down for the Basic info option.
Scroll down and you will get the Edit option click on Edit you will get the " More about you" option.
In the "More about you' option you will get the birth date, month as well as birth year options. Click on the edit option to change birth year, birth date, month. Put your desired birth year, birth date, month details there, After finishing it that tap on save, and your changes will be save
In this way, you can make changes in age on your Facebook account. Keep only one thing in mind this age change facility is limited,  So be carefully fill your age information. Hope you have understood now how to change age on Facebook.