10 famous Instagram profiles in the USA – Most followers on Instagram
Instagram the most popular social media of this time. With the highest ratio of users, Instagram has become one of the most popular social media. Instagram has always been a place where big sensations have come into existence and where celebrities got more fame than before.
Where there you can connect with more audiences will always be beneficial for you and your business. Therefore, people like singers and actors and makeup artists and many brands have chosen the platform of Instagram to connect with their audience.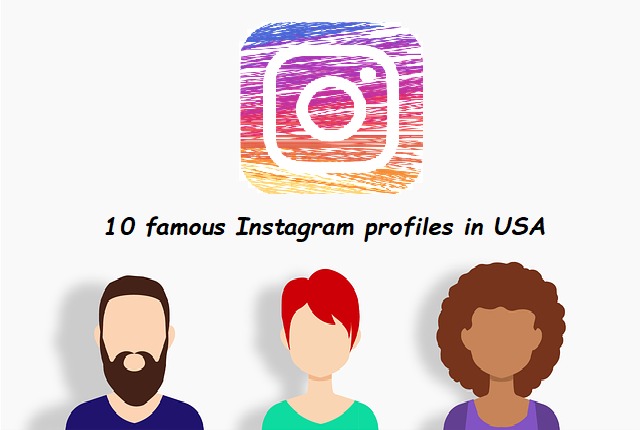 According to 2019 research, the top 10 famous USA accounts on Instagram are
Beyoncé Giselle Knowles:
The Instagram account of @beyonce is the highest followers account on Instagram with follower numbers of 128M authenticity as 2.2M followers. Whoa! That's actually a big number.
Beyoncé is an American singer, actress, and songwriter. Talking about her looks people are faltering over her since she released her very first album. Beyoncé has received the Grammy award as well. And made her career in the film industry as she acts in some very known movies like Dreamgirl and pink panther.
Kylie Kristen Jenner:
Kylie made her Instagram profile on top 2 with a follower number of 136.4M authentically as 1.8M. Jenner sisters have always at the tongue of everyone.
Kylie made her career as the well-known brand owner of makeup products named Kylie Cosmetic which people loved so much that recently she has become the world's youngest billionaire with a net worth of $1 billion.
Bercalis Marlenis:
Borealis or we call her Cardi B. The famous rap girl is on number 3 with a follower number of 44.6M or authentically 1.1M. Cardi B is the start who came into people's eye through Instagram. In 2009 her videos and pictures went viral and the next year she appeared on TV.
Ariana Grandy:
Ariana has 155.9M authentically 1.2M followers on her Instagram profile. People love the singer's high notes and also the chic cute looks she has.
Khloè Kardashian:
The Kardashian sister has 93.9M followers making her in the top 5.
Tylor Swift:
The beautiful American singer Tylor is on top 6 with a 118.1M or authentically 1M total number of Instagram followers on her Instagram profile.
Dwayne Johnson:
Dwayne Johnson having a ring name The Rock is on top 7 with 144.3M followers. Rock earn his name through his wrestling and appeared in well-known movies which made people love him more.
Kendall Jenner:
The beautiful Jenner sisters are in the top 10 lists. Kendall made her career in modeling and is one of the topmost paid models in the industry. This is the reason she has 111.8M authentically 1.6M followers on her Instagram profile.
Kourtney Kardashian:
Here we have one more Kardashian sister. Kourtney made her career in modeling and has 77.9M authentically 1M followers on her Instagram profile making her one of the most popular celebrities on Instagram.
Lauren London:
Lauren Nicholas London is an actress and model. Came into music videos and made her career in Hollywood Industry. She is having an 8.2M authentically 1.6M number of followers on her Instagram profile. Which makes her in the top 10 lists of most popular Instagram sensation.