Best registry cleaner windows 10/8/7
Best Programs to clean the registry delete the data or records obsolete Windows registry:
These records are generated when you uninstall programs or are created by other Windows services.
Below, I will share the top 10 free registry cleaners that you can use to keep the Windows registry tidy and clean.
As often happens in computer life, there are always many options for programs to perform a certain task and to clean the Windows registry is no exception. There are many programs, some of which are paid while some are free.
However, free registry cleaners do a very good job and you should use the paid versions only in some critical situations. It is worth remembering that the free always has its limitations.
Best registry cleaner windows 10/8/7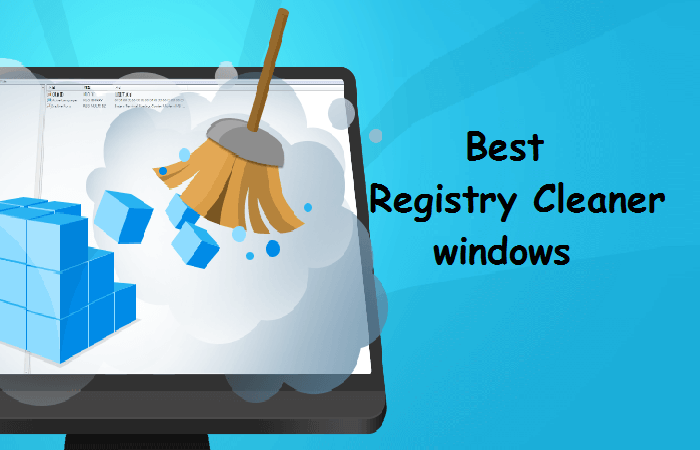 The basic task of a registry cleaner is to look for registry entries that are useless and delete them. For example, the registry entries left by a software that has been uninstalled.
Virtually everything you do on the computer creates an entry in the Windows registry. If you want to know more about the Windows registry read this article where all the basic aspects of this are detailed.
Registry cleaners compensate for the laziness of the Windows operating system. The Windows operating system does not regularly clean registry entries that are out of date or are no longer needed.
The 10 best free registry cleaners for Windows: PC cleaner
1. CCleaner
This Piriform product is probably the best free computer optimization program that I usually use. It includes a very good registry cleaning tool. It is very good as it has a clean interface that provides ease of use. It will ask you if you want to back up the registry before making any changes.
CCleaner also has a paid version, but the freeware version is usually enough. Yes, let me add that the paid version has great advantages such as automatic browser cleaning, real-time monitoring and very good support for any incident.
You can buy the CCleaner Professional version that, as I already mentioned, offers additional options for a better optimization of the system.
However, there is also the CCleaner Professional Plus version – it is a set of 4 in 1 tools. This suite includes one of the best programs to recover deleted files: Recuva, Defraggler, and Speccy.
With this version apart from automatic cleaning and system optimization, you can also defrag your hard drive, recover deleted data and detect problems or find compatible updates. It is the ideal registry cleaner for Windows 10, Windows 7 or any other version of the Microsoft operating system.
2. Wise Registry Cleaner
If you take into account the visual appearance, surely Wise Cleaner will impress you compared to CCleaner. But it's not about looking good, a registry cleaner has to prove its ability to handle registry entries.
It includes two modes: rapid analysis and deep analysis. A plus of Wise Cleaner is the category screen of the errors detected, unlike CCleaner, which shows the errors in a similar way to an Excel sheet. Makes a backup of the registry automatically.
3. Auslogics Registry Cleaner
This free Auslogics registry cleaner offers a categorized view in the form of a list. You can mark what you want to delete. The interface of the cleaner is simple and clean. However, it is not very visually appealing as Wise Cleaner. A remarkable feature is that it also shows the severity of the detected error of the registry.
Automatically supports changes in the registry that are made during the repair process. It is a very good tool to clean the registry.
4. Glarysoft Registry Repair
It is a great free tool to clean the Windows registry. Automatically start the registry scan process as soon as the tool opens. It also offers automatic backup of the registry before making any changes to the Windows registry, in order to protect your system from any tragic event.
Best registry cleaner
5. SlimCleaner Free
The free version of the SlimCleaner tool offers great functionality. Its cleaning utility provides a comprehensive solution for cleaning all types of incidents from your machine. This program should be used with great caution. For example, if you need to clean the registry only, it is necessary to uncheck all the check boxes present in all the other tabs of the interface. It is enough that you do it once.
6. Easy Cleaner
This small program was created by a Finnish boy named Toni Helenius. Easy Cleaner has minimalistic graphics options other than other cleaners. The visual aspect of the software has not been updated much since its launch in 2005. It also allows you to find duplicate files and eliminate access points that point to nowhere.
7. WinUtilties Registry Cleaner
It is part of the WinUtilities suite developed by YL Software. Like other free registry cleaners, the list also offers the creation of the restore point before making changes to the registry. The company offers a registry cleaner called ScanMyReg, it is available as a paid software.
8. JetClean
This registry cleaner has achieved some popularity. It also includes options for cleaning shortcuts. A remarkable feature of JetClean is that you can have a portable version of the software. Very good tool to clean the Windows registry.
9. Argente Registry Cleaner
This program may take longer than any other registry cleaner to complete its task. It includes an interface based on a wizard that allows you to choose scan categories manually or automatically.
The interface is not very attractive and is not so easy to use. You can undo the changes made to the registry and also offer the option of automatic cleaning, which will take care of the registry without any interference. It is also available as a portable version.
10. Eusing Free Registry Cleaner
The first thing you will notice about this registry cleaner is its name. It is quite different. The tool itself is somewhat ugly in appearance, it only offers registry cleaning and repair option. You also have an option to restore changes made to the registry in case something goes wrong.
I've shown you 10 great tools to be able to do a clean registry of Windows. Keep in mind that most of these are freeware. Therefore, the installation process may include some type of advertising.
They are also available as paid versions, which their manufacturers say are better than the free ones. Buying one of these tools will depend on your budget and your needs.
If you know another good tool to do a clean registry of Windows does not hesitate to comment on it. Please share the post on social networks as well.