How to hide online in WhatsApp blue tick on iPhone and Android
Nowadays lot's of people using WhatsApp… And they are always searching on google about WhatsApp tricks and hacks. Some of WhatsApp tricks and cheats are more searchable like WhatsApp blue tick hide… That means only one tick on WhatsApp but online or WhatsApp double tick hides.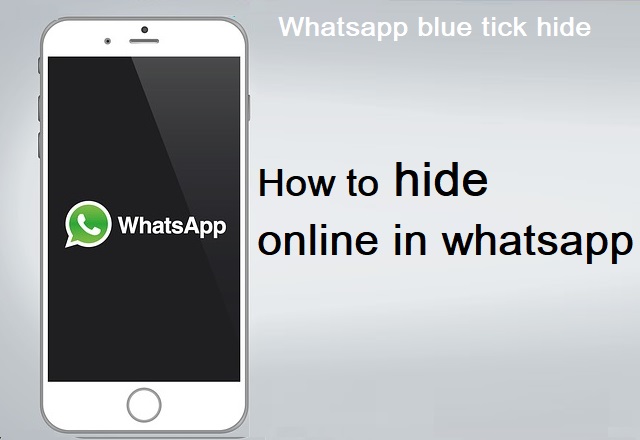 How to hide online in WhatsApp on iPhone and Android
The double blue check has been a subject of many arguments and anger for a long time. Suppose, if I know that you have read my messages and still you are not replying to me back then the first thought that I will have in my mind will be that I am not an important person in your life. And so I have been ignored.
Really I swear that the blue check is a gamble … You can avoid absurd fights by simply Whatsapp blue tick disable. That means your WhatsApp ticks stay grey when you online. If you do not know how we'll explain it to you.
In order to disable this feature, all you need to do is open the application and go to Settings> Account> Privacy. Once inside, you will see that below, in the 'Messaging' section, there is a check called 'Reading Confirmations'. If you will uncheck it, nobody will ever know whether you have read their messages or not.
This function will, however, make the time of your last connection disappear. If you want this to not be visible either, you can go to Account Info> Privacy> Last Time and select if you want anyone to see the time of your last connection or only unknown contacts.
Whatsapp blue tick hide
Warning: After deactivating these functions, we won't be able to see if the other users have read our messages or what was the time of their last connection.
WhatsApp is always an object of interest among our users and it's no wonder. The company of Mark Zuckerberg works tirelessly in new functions (more or less useful) for the application. The double blue check is one of them. Could we have lived without it? I think so, perfectly also. Neither has the last function been of great use to put bold and italics but still, the green giant awakens passions.
All the functions and tips on WhatsApp appear in our WhatsApp single tick tricks article.
Are you one of those who wish to activate the blue double check function or are you the one who has nothing to hide?