Does Waze Use Data
During the travel to find specific desired location there are some navigation apps are available on almost all app stores. Though Google map is mostly popular and worldwide used navigation app but besides that users prefer to use Waze app too.
Some unique independent features of Waze make it more catchy for users while same like Google Map, Waze also has so many users around the world. But some users realized that sometimes they need low data while some others need large quantity data during the use of Waze. Here the basic question by users is that in actual how much data Waze consume.
Through this article, we will discuss this topic like how much data in actuality Waze consumes, Also which are the aspects responsible for data consumption on Waze. So that it will be helpful to calculate approximate data consumption over Waze.
How much Data does Waze Use?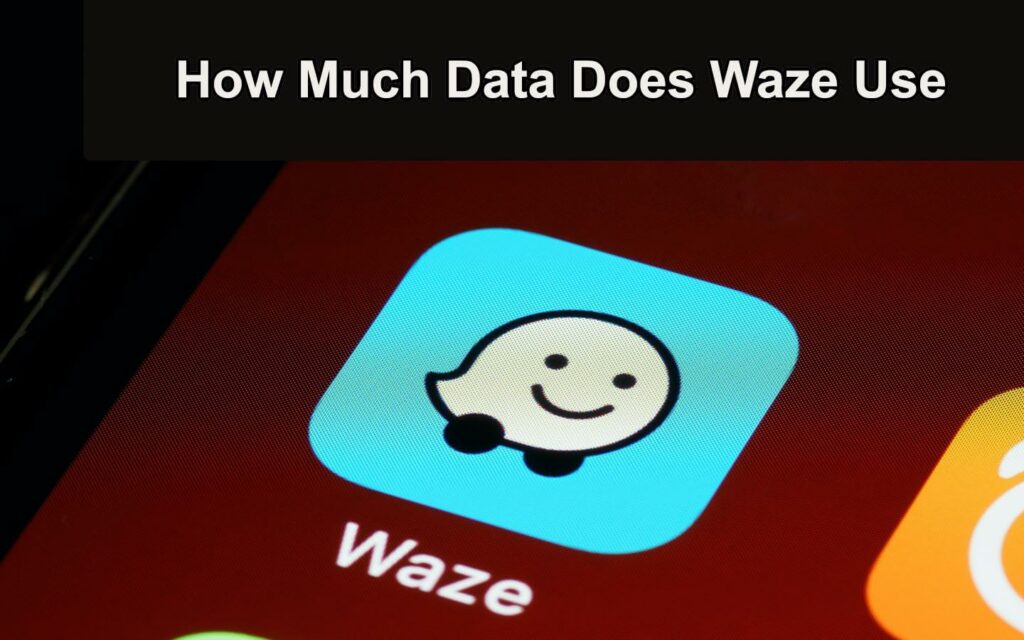 Main Content:
Important Aspects and Points About Data Consumption on Waze
Waze Data Consumption Statistics
Conclusion
Frequently Asked Questions About Data Usage on Waze- FAQ
Important Aspects and Points About Data Consumption on Waze
Waze is similar app like Google Map where you can real time data navigation benefits, While some independent features of Waze makes it more special sometimes as compare with Google Map.
To use Waze you need continuous internet connection, It means you can't use Waze without internet connection or offline like Google Map.
Mostly users are preferred to use Waze during the travel by car or any other vehicle.
Every users have independent experience about data consumption over Waze like some people said that they spend low data during consistent use of Waze while some other spend more data than their expectations.
On every location navigation app, data consumption is depends on Total service span, Data service type, Navigation Mode of usage, App interface, Types of real time Data sharing etc.
Trip distance is also the main factor behind data consumption over Waze.
Now let's figure out some data consumption with the help of the above-given aspects, we can say their parameters that are responsible for user data consumption over Waze.
Waze Data Consumption Statistics
As we told earlier that there are various types of experiences for users like someone said that they spend a little bit of data over Waze for some hours usage, while some other spend much more data than their expectations. Let's see what exactly happening here in both of these cases.
Generally if you are using Waze one hour per day then you need to spend around 0.69 MB of data that goes 20.7 MB for one month if your per day usage time span is the same.
If you are using Waze per day for 5 hours up to whole month then you will need to spend 103.5 MB data/month.
As per some user's opinion Waze consumes high data for some hours of travel then it may be possibly happened because of trip distance while it is sure that during travel Waze is non-stop in the Driving mode that also affects data consumption. If someone switching off Waze during the break of traveling then there are high chances of low data consumption during such kind of travel.
If some users are using car Wi-Fi during the travel then surely they spend low data from their mobile data plan. It means some users switches Wi-Fi data from Mobile data, that time after travel there opinion comes like for that particular journey they had spent low data.
Some users said they had spent only 15 MB data for one hour per day usage in up to a whole month time span. It Means they had spent per hour 0.5 data for that whole month. It is clear that here Waze consumes data as per time span and trip distance.
Waze shows live traffic status in the form of pictures so do that action needs a little bit more data, also Waze is a totally database navigation service where you need to send data for every simple task. That's why in some cases users are spending a little bit of data for every task included in travel, while Google Map Waze doesn't work offline.
So after this analysis, one thing comes in front of all of us that Waze doesn't consume a lot of data, whereas data consumption through this app depends on some standard parameters as we discussed earlier.
Also, some added tasks during travel are included in data consumption over Waze. One thing all of you should accept is that like Google Map, here Waze is also a navigation app but it is quite dependent on internet data then also its data consumption is not that much as you think.
In this way, through some vital aspects and statistics, you have read important information about data consumption on Waze. Hope you have clearly understood all this information and it will helpful for you during the use of Waze.
Conclusion:
Waze is also a Map through location navigation service providing app Like Google Map, but every time you need to turn on data for the use of Waze because it doesn't give an offline navigation facility. while Waze consumes data as per standard policy according to users' usage. Some time some extra tasks can consume a little bit more data on Waze, That's all are considerable.
Frequently Asked Quiz Questions About Data Usage on Waze
Q. How much data does Waze use for one hour of usage?
Ans: Approximately 0.69 MB.
 
Q. Which important factors are responsible for data consumption on Waze?
Ans:– Service span, Data Usage Type(Mobile data/Wi-Fi), Trip distance, Tasks during Location Navigation(Live traffic navigation, etc.)

Q. Among Google Map and Waze, Which one consumes much more internet data?
Ans:- It depends upon users' actual use and navigation mode(Walking/driving etc), here Waze gives a location navigation facility during driving.
Q. Why do some users need to spend a little bit more data during the use of Waze for location navigation?
Ans: If some extra task going to add during travel like getting live traffic status, then it shows on Waze in the form of a picture for that need little bit more data. While if some users switch to car Wi-Fi during travel then they are spending very low data over Waze for that particular journey. The most important thing is Waze is totally data-based service it means every time you have to spend data to get service from Waze, that's why Waze consume little bit more data in some case.
Q. Can I use Waze without data?
Ans: No.