DesignEvo Logo Maker
In general, when you want to make a logo for a website, a company, an App, a software, an activity, a course, or a team, I believe that most people will turn to a designer or a friend who knows about graphic design for help. But with no money or no time left, you can use DesignEvo – an easy-to-use online logo maker at this time.
Even if you know nothing about graphic design, you can complete a unique logo in a few minutes through the vector icons and templates the webpage has provided.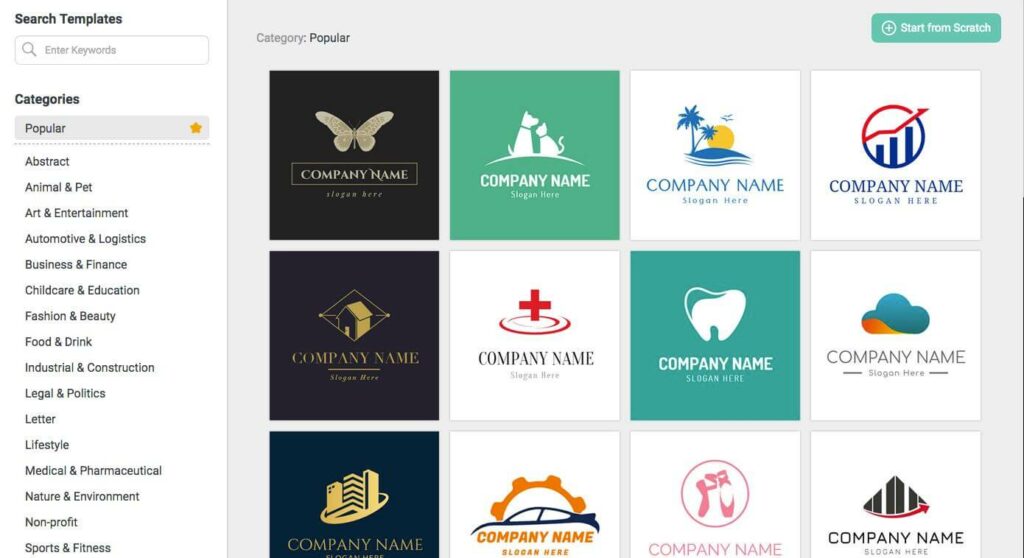 DesignEvo provides thousands of logo templates, and you can find the appropriate design from the inside and further modify into the style you want.
After entering DesignEvo's website, click "Make a Free Logo" to kick it off. If you do not want to start from scratch, select a template to get started. Then you can modify the text, icon, and shape on the template to fit your needs.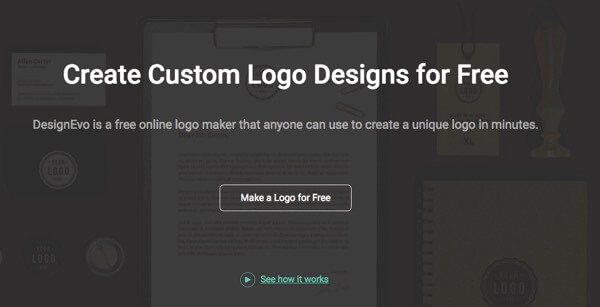 On the left side of the editing window, you will see three tabs: Icon, Text, and Shape. By clicking on the Text tab, you can choose from various text styles to use and further adjust the font color, size, format, style, and alignment, etc.
There are also millions of icons integrated into DesignEvo's database. Click on the Icon tab and type in a keyword in the search box; then you will get results that match your search item.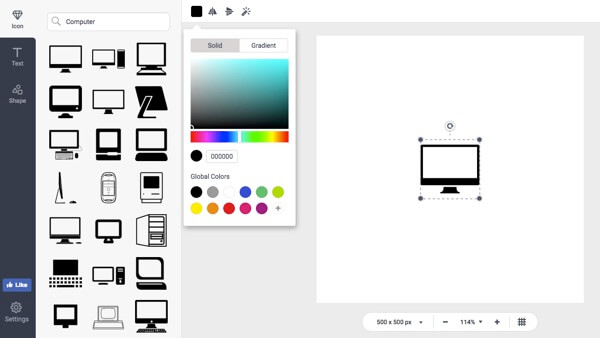 For example, I input "computer" directly, there all kinds of computer-related images appear. Simply drag anyone to add it to the canvas and change the color, size, and rotation of it as needed.
By clicking on the Shape tab, there many preset shapes appear on the left. The shapes are divided into different categories: Badge, Decoration, Line, Solid Shape, Outlined Shape, Banner, and Symbol, all of which can be freely edited with custom color (solid or gradient).
On the top toolbar of the editing window, you can change the background color as well as generate layouts automatically.
Before you are going to download your final logo, you can preview how it looks like when applied to different projects like the business card, letterhead, company wall, website, T-shirts, and stationery. If you are satisfied, click "Download" to export it to your computer.  Then you can use it for printing or digital purposes.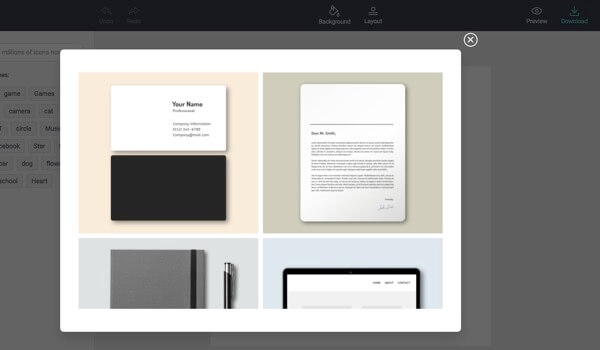 Your download is a zip file. After unzipping, there are PNG and JPG files for free. If you purchase a package, you will get more vector files (PDF and SVG) and larger file size with a maximum of 5000 x 5000 px.
Verdict:
DesignEvo logo maker app is quite suitable for creating unique and custom logos in a short time. The convenience is pretty good, and you do not need to install or download any additional software. Just open it through the browser and it can be made online.
More: Software