Do you know what is Tally? How can it help in your business? What can Tally do? Don't Worry we are here with all answer about Basics Of Tally For Beginners.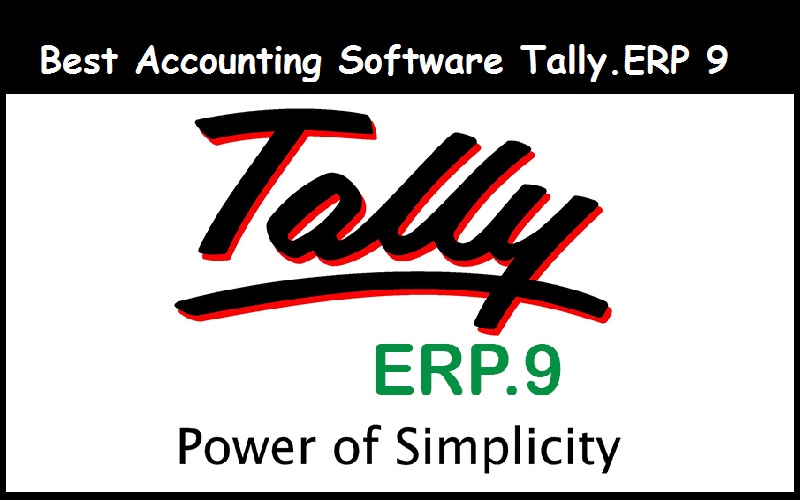 Let's get some information about Best Accounting Software Tally.ERP 9.
Basics Of Tally For Beginners – Best Accounting Software
Tally is an accounting software build for creating and maintaining your yearly balance sheet or bills of customers or clients. It is the simplest accounting software to maintain your all bills so that you can check out the balance sheet of your company.
How can Tally help in your business?
So here is the answer: Tally can maintain your all balance sheet and bills, so when you close your yearly balance with your CA, it helps you to provide all the details of your balance. By which you can cross check your bills and balance statements.
What can Tally do?
Tally is used nearly in every company and Malls and Big Store to maintain their products details. So that there will be no problem in tally out the yearly income and profits with tax.
Tally is the upgraded software in which you can add your taxes like GST in your invoice. It stores all information of the products of your company and rates which you fill in it. It also creates invoice when you want to generate it with tax.
Tally Software is in the learning section of all accountant students and CA.
So let's check it how to work on Tally and how to create the invoice with GST.
Start Tally you need the following steps:
Creating a Company in Tally
Creating a company means to create your company profile in tally software which will maintain all your activities. So for creating this, you need to go to Gate Way of Tally-Alt+F3-Create Company. Then fill the basic information of the Company like Name, address, mailing address, etc.
There will be a tab of "maintain field" in that tab, there is two options 'Account Only' or 'Account with Inventory'. Select option as per requirement.
In the financial Year tab, you have to select starting financial year of the company. It is set to default to 1/4/2018, but it is changeable as per requirement.
Press Y or select 'Yes' in the last menu in right bottom side of the screen.
How to Enable the GST feature in Tally
Enabling GST is the most important part of Tally for creating Invoice. To enable this feature first go to Gate Way of Tally- F11: Features-F3- Stationary & Taxation. You will see an option to Enable goods & service tax (GST): Yes. 1. Set/ alter GST details: Yes.
It will now open another screen where you have to fill the GST details of the company such as the State of Company, registration type, GSTIN no. etc. Press enter or click on yes to save the changes.
Creating Ledger in Tally
When you have complete 2 steps, now comes to the final stage creating a ledger. In the tab where you have to fill all other details such as stock item names, purchase, sales, state tax, central tax, etc.
To create ledger, again go to Gate Way of Tally- Account info- Ledger- Create. Fill the name you want to create as mention above. Select the appropriate group of ledgers such as state tax under duties or tax group. Fill other required information and press enter or Y to save the changes made.
Now you are ready to fill the entries in tally. Just go to Gate Way of Tally – Accounting Vouchers. In Tally, there are many accounting vouchers like; Payment, Receipts, Sales, Purchase, etc. Select proper voucher and start filling the accounting entries.
will maintain your all bills of purchaser and sales of those particular years.
Hope you find this short information about Best Accounting Software Tally.ERP 9 useful… please comment us you have any questions about Tally.ERP 9 or you find any mistakes in this Basics Of Tally For Beginners article. Thanks
Find out other: