How to unblock proxy websites
A proxy server is an intermediary between you, the client and other servers. Essentially, when you go to a website, you send a request to the proxy server, who contacts the corresponding server to provide you with the requested information.
Often, system administrators block certain websites from the proxy server settings. This usually occurs in a work or school environment where administrators filter Internet usage.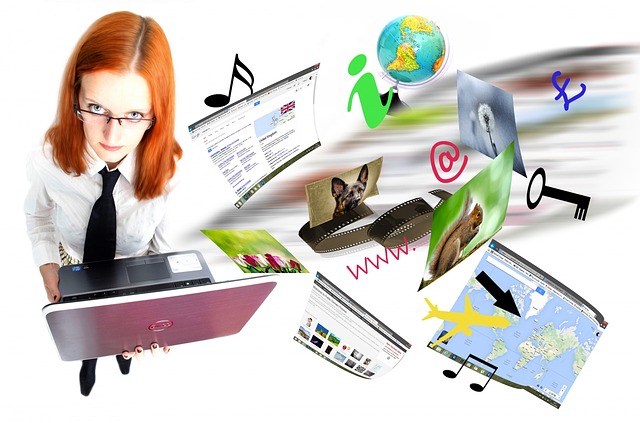 How to unblock proxy websites best steps
Step 1
Download a different web browser. This is the easiest way to unlock a proxy server. Mozilla Firefox and Google Chrome offer free downloads. Start the web browser after its installation. Go to the blocked website. If this did not work, go to the next step.
Step 2
Disable the firewall. Often, system administrators use firewall services to block websites. Click on the Start menu and select "Run." Write without the quotes: "msconfig" and press the "Enter" key to start the "system configuration." Click on the tab that says "Start." Search the list for any firewall service installed on your computer. Click on the box to remove the mark. Press "OK" and restart the computer.
Step 3
Enter the IP address of the blocked website in the address bar, instead of typing the URL, as you normally would. "Auto SEO" can translate a URL into the IP address. Simply type the URL of the blocked website in "Enter URL" and click "Get IP". Use the numeric information (IP address) in the address bar to see if you can open the blocked website.
Step 4
Use a URL redirect service. Bit.ly, Tinyurl.com, and Snipurl.com offer a free service. These websites generate a new URL that you can use to enter the address of the blocked website to navigate on it.
Proxy-web or how to access websites blocked by the network administrator
Many of the blocking systems of web pages used for example in companies, work centers of administration or schools, can be 'cheated' simply by using a type of Web pages designed for this purpose.
In these places, it is not allowed to access many pages that are considered harmful to work performance, such as Facebook or YouTube or many other types of pages such as sexual content or games, mainly in schools. When trying to access them, a message appears saying that the administrator has blocked access to that page.
However, for some time there have been proliferated pages that allow to 'skip' the blockade and see any content. These are the so-called ' proxy websites ' that act as an intermediary between our connection and the administrator's blocking system. It is as if they disguised our identity towards the blocking system, thus preventing us from recognizing ourselves.
The operation is very simple. You only have to access the web-proxy and write in the cell or box that indicate the route you want to visit. Then click on the button that allows us to load it.
Most of the pages that we found are free and even offer some options to configure our navigation, such as preventing the storage of 'cookies' or deleting objects from Java, Flash, etc. from the load.
One of the options is, for example, ' anonymous browsing '. But beware, anonymity is not totally true. The visited website will not detect our connection data, but the web that acts as a proxy will do so.
Some of these websites make it so easy that they already have the most frequent shortcuts in sight, such as Facebook, MSN, Youtube, so that we only have to click on them.
There are many and you can search the Internet using any search engine, here are some of the examples.
proxysite.com
proxyweb.net
hidemyass.com
emuby.com
proxy.org: in this, you can connect with more than 3k web-proxy and check which are the most popular.
Tips:
Some administrators may have a number of popular representations and blocked redirection services. If this happens to you, just look for another one to try. The more difficult it is to find the web proxy or redirect site, the more difficult it is for the administrator to block it.
How to unblock proxy websites – Method 2
How to unblock websites through a web proxy
Schools, libraries and public sites often try to block access to popular websites for several reasons. Whether or not these blockages are justified or a waste of time, if they are a form of censorship or a method of resource management, issues that can be debated at another time. The conclusion is that it is very easy to ignore these blocks using easy methods.
You cannot unblock the web page however, you can avoid the restriction, so your internet connection behaves as if it does not exist. Here we present how to unblock blocked websites with a proxy.
You will need to perform the following steps:
Computer with Internet access and a web browser.
Steps to follow:
1 Start by finding a free web proxy. Any internet search engine can tell you an infinite number of proxy websites. System administrators add proxy sites to blocked sites all the time, but there are always new openings, so there will never be a shortage.
2 After you have located a free web proxy, simply type the URL of the blocked site you want to visit in the proxy address bar and click go.
3 The proxy loads a new page consisting of two frames. The top frame contains the address bar of the web proxy, in case you want to navigate to a different site.
4 The lower frame contains the website that was blocked. Unless the administrator has blocked this particular web proxy, it should be able to avoid leaving the block using this method.
If you want to read more articles similar to How to unblock websites through a web proxy, we recommend that you enter our Internet category.