Free PDF books download in English
Books are a good traveling companion when you are going to take an English course abroad. Without hardly realizing it, the hours will pass while you immerse yourself in exciting stories and learn English… So that you can take as many books as you want, In this article, we have compiled some of the best pages to download ebooks in English for free. Of course, make a little space on your Kindle, Macbook, or Tablet to fit all the e-books you want
The pages to Free PDF books download in English that we will be offering you through this article will be free because these are the books whose copyrights have been expired.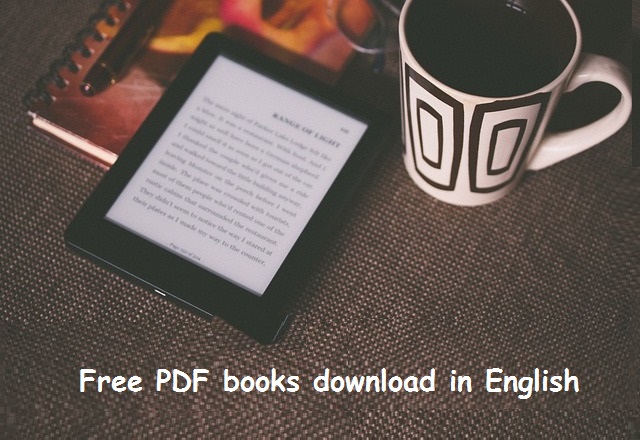 Free PDF books download in English
ebooks free download pdf
ManyBooks
ManyBooks is a website with a wide variety of books in digital form. This webpage contains more than 29,000 eBooks for Kindle, Nook, iPad, and the vast majority of eReaders. In addition, it has a wide variety of genres and themes. It is also very interesting that you can even select some of the "books of the week", which will include the most read or those that have recently been added.
Internet Archive
It is a nonprofit website that offers permanent access to historical collections in digital format. Your library will include more than one million links to download ebooks in English for free.
After reaching the web page all you have to do is to look for a specific title (eg "The Jungle Book") or collections that you know, such as Penguin Books (it is very popular for books according to levels).
Once you have selected the title you are interested in, you must select the option you want: PDF, Kindle….
Free ebooks download for Android
Open library
Open Library is basically an online project with a motive to create "one web page for every book ever published". The project has been created by Aaron Swartz, Brewster Kahle, Alexis Rossi, Anand Chitipothu, and Rebecca Malamud. With the open library, your library contains thousands of titles and favorite authors.
Open Library collects information on all the books that exist in the world (openly) so that everyone can access and supplement this information.
It is important that when you look for the book that interests you, check the box " Show only eBooks"  (show only eBooks) so that you do not get paper books.
books alternatives
Project Gutenberg
Project Gutenberg is another project with an aim to digitize and archive cultural works in order to "encourage the creation and distribution of eBooks". Project Gutenberg which is the oldest digital library was founded by American writer Michael S. Hart in the year 1971.
This webpage offers you 45,541 titles to download ebooks in English for free (epub, Kindle, or HTML format). In addition, you have the option to download them with or without images.
Project Gutenberg works like the rest of the pages, your search for the title, download it and…. read!
Booksshouldbefree
Books are the source of knowledge so it should be free for everyone to enjoy and gain knowledge. BooksShouldBeFree also known as Loyal Books offers thousands of audiobooks and e-books to anyone and everyone for free.
The website has around 3000 titles but includes the audio of the book so you will improve your pronunciation and your listening comprehension. It is a very good exercise in terms of reading and listening to the pronunciation of each of the words.
With Booksshouldbefree, you can choose from the Top 100 books for children, adventures, comedies…. Or on the contrary, choose a title to participate in.
Free online high school textbooks
Justfreebooks.info
JustFreeBooks is one of the best ways to find Free online high school textbooks for your Kindle, Nook, Kobo, or tablet. This search engine index the content of more than 700 free ebooks.
We place it at the end because it is more of a book finder than a virtual library. What it really does is when you will write in its search engine the name of a book, it will search in library pages and other sites that allow you to access online. This website is very useful when you are looking for something very specific.
Libroteca
Treasures a collection of 16,417 classics. It is a very interesting page to download ebooks in English because it has all kinds of titles without the copyright of all periods, from contemporary minority authors to Nobel prizes.
The page is updated periodically and has the collection in eleven different languages. But from the Eurolingua Study, we recommend that you focus on English or the language you are learning.
free ebooks online –
What about books
This is a page focused on searching for ebooks in Spanish but it also has a literature section in English. Of course, the collection of ebooks in English is much smaller than the rest of the web pages.
Do not cheat and download the books in English, eh! The only drawback that the website has is that it has a lot of publicity. But everything is getting used.
Liquid Comics
Founded in 2006 Liquid Comics is a comic book company that produces interesting stories and books for an international audience. It is a dedicated page for lovers of comics.
Here you can find works by well-known authors such as Wes Craven, Guy Ritchie, or John Woo. In addition, every day there is a recommended book which makes it easy for you to download from an array of books
Free-eBooks
Free-eBooks is a book alternative and the most popular and the safest source to download a book in digital format(e-books). The novelty that Free-eBooks presents with respect to the other pages to download ebooks is that you can find academic books on topics that may interest you (business, self-help, ..). And, of course, in English.
The site also has books of all styles and topics. Free-eBooks is very well organized and is user-friendly as one can easily find what he/she is looking for.
With this, we close our list with the best Free PDF books download in English. The list has an array of options so that you no longer have excuses and will dedicate a few hours a day or a week to reading… And now…. will you recommend a book to read in English? there is also some good app to download books from the library…