Best music player for windows 10
When it comes to playing music, there is a wide range of free players for conventional Windows. But, what if we want a Modern UI player? Well, although the options are not so many, there are also a few to choose from.
Below, we bring you a short but juicy list of applications that make use of Microsoft's new system interface to play and manage your music library. Except for one, all are free and all you have to do to try them is to enter the Windows Store and search for them (or follow the links that we put).
Wait a minute … we're assuming you know what Modern UI is (the "UI" stands for "User Interface"). If you know, right? Well, just in case, we better explain it to you quickly.
Best music player for windows 10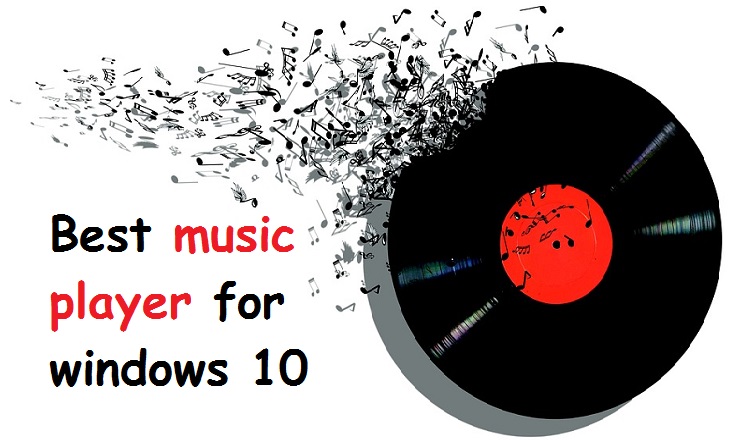 What is Modern UI?
Simplifying a lot, Windows comes from its version 8 with the so-called Modern interface, formerly known as Metro. This interface was refined more in Windows 10 and although it has had its critics, in general terms it has enjoyed quite a lot of acceptance because it gives the operative system a more modern and elegant touch.
Due to the existence of Modern, today there are two types of applications in the Microsoft operating system: those that use the Modern interface and those that use the conventional interface. (we insist: we are simplifying).
The Modern UI is only downloaded and installed from the Windows store while the others can be downloaded from anywhere.
From the desktop, Modern applications can be launched normally, although in general, they are more limited than conventional programs because those applications are designed so that they can be used not only on the PC but also on mobile devices such as tablets or cell phones.
These can even run on Windows 10, Xbox One, and also on the augmented reality glasses from Microsoft named HoloLens.
And with that said, let's now move to the list. Best music player for windows 10
Groove Music
Groove is the application that comes with Windows 10 as a default app in order to play music. With it, we can access our music library and has its own Spotify style subscription service.
If we do not have complex needs and all we want is to play the music that we have on our disc then Groove is a good solution. The interface is simple and clean, according to the canons of Modern UI, and although it is not as powerful as other options, it more than adequately fulfills its purpose without having to install another application.
Groove Music is available for PC, mobile devices, Xbox One, and Hololens.
AIMP
Possibly you have already heard about AIMP. It is another popular music player for a very capable PC. It has incredible automatic tagging options that allow you to organize even the largest collections of music that can be found on a computer.
The program is responsible for labeling the songs that can be extracted from different directories of the team and even from CDs, being able to place everything in the same place without the need to have the physical format more than a single time so that you can read the content of the same Program.
AIMP supports a large number of formats to enjoy music in the different qualities that are available. In addition, it has additional encoders that are available as add-ons created by users.
Thanks to them, you can enjoy many really useful add-ons in your community, among which some stand out as YouTube extensions or add-ons to stream directly from platforms such as SoundCloud.
In addition to the traditional functions, AIMP integrates some peculiar characteristics in its player. For example, an alarm can be placed to start playing the music at a certain time. It also has a function that allows you to turn off the computer at the same time you finish a playlist.
Best music player
VLC
VLC is a classic media player that is available in the market. It has a large number of very powerful features and is one of those programs that should always be installed on your system, thanks to the huge number of formats it is capable of playing.
VLC also has its own Modern UI version. And although in the conventional, the player weakens somewhat when it comes to managing music (not that it can not do it, but it is not the most practical for it), with this version the experience seems to have improved a lot.
VLC is available for PC, mobile devices, Xbox One and Hololens.
Top music player for windows 10
Light Media Player
Of all the options we present here, this is the only one that has a cost: $ 5. But, as they say from Windows Central, it's worth it: it takes advantage of the Modern UI design and offers an experience that justifies the disbursement. In any case, the best way to check it is to use it during the trial period offered by its creator.
In terms of functions, it has support for a large number of formats, including lossless audio (such as FLAC), and for synchronized song lyrics. In addition, it allows users to manage the library without complications.
Light Media Player is available only for PC and mobile devices.
Bread Player
Undoubtedly, Bread Player is the best and the most powerful option of all these listed here. It has a large number of functions packed within the Modern interface, so it retains the elegance of it.
Among its capabilities, we can find that it reproduces practically the most used audio formats, imports and exports playlists, and incorporates an equalization system. It also allows us to easily manage our music library.
Bread Player is available for PC, mobile devices, and Hololens.