How to Get a Perfect Startup Business Loan the First Time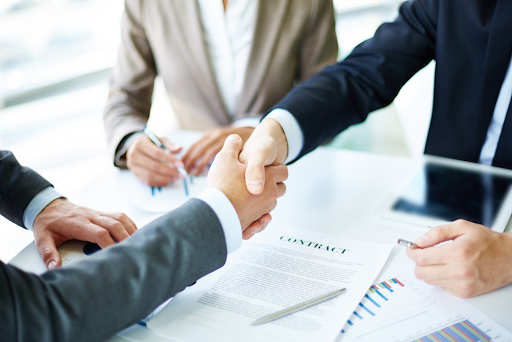 Many entrepreneurs immediately write off business loans as an impossible option for funding their startup, believing that trying to obtain a loan for a new business is a fool's errand. In truth, it can be more difficult to secure a loan for a startup, but it is not nearly as difficult as convincing angel investors or venture capitalists to dedicate funds to an untried business cause. In fact, obtaining a loan for a startup can be much less risky and much more straightforward than you might expect — if you take advantage of the following tips and tricks.
Know What Kind of Loan You Need
No two business loans are exactly alike — because no two entrepreneurs nor any two business ideas are identical. Every business loan will be affected by your credit rating, the strength of your startup plan, overall economic conditions, and more. Most important of all, different loan products offer different terms, which can help or hinder your startup in different ways. Before you begin applying for startup loans, you should have a good sense of the type of loan product you would most benefit from during the earliest days of your small business. Some typical startup financing options include:
Term loans. The most typical business loan is the term loan, which can include amounts between $250,000 to $500,000 and have APRs upwards of 9 percent.
SBA loans. One of the most attractive loans for small businesses, SBA loans have lower interest rates — between 2.25 and 4.75 percent — and can extend amounts up to $5 million.
Microloans. Small amounts of funding available primarily to disadvantaged entrepreneurs, microloans can provide up to $50,000 with APRs between 8 and 13 percent.
Business lines of credit. Lines of credit are flexible lending options that allow you to draw funding you need as you need it and pay back only the balance you use.
Asset-backed financing. Asset-backed financing is easier for startups to qualify for because it allows you to guarantee your loan against a valuable asset, like inventory or equipment.
Research and Compare Lenders
Inexperienced entrepreneurs might assume that banks are the only source of business financing. Slightly more experienced but nonetheless naïve entrepreneurs might believe that banks are the best source of business financing. While there are some advantages to seeking a loan from a traditional bank, for most entrepreneurs and startups, banks are far from being the most optimal lenders. Banks have exceedingly stringent requirements regarding credit scores and business plans, and approval for loans can take weeks or months as an application makes its way through the bank's bureaucracy.
To obtain startup funding relatively fast, you might work instead with a non-traditional lender. Online lenders tend to have incredible resources regarding how to get a small business loan, and applications for startup funding are likely to be straightforward and brief. Even better, some lenders guarantee a rapid turnaround on your application, so you may be able to secure the funding you need in as little as a day or two.
However, not every online lender is created equal. You should spend some time evaluating your lender options, looking for key factors that indicate more favorable conditions for your startup loan. Specifically, you should consider applying with lenders that:
Maintain a positive reputation. You can read online reviews to gain a better understanding of the typical borrower's experience with specific lenders.
Limit their fees and other costs. Non-bank lenders are notorious for adding unexpected fees, increasing the expense of acquiring funding with loans. You should investigate the extent of fees from any lender before acquiring a loan.
Keep their APR low. APRs for business loans tend to start around 9 percent. For startup loans, you are likely to pay more, but you should still hunt for the lowest interest rate possible.
You don't need to bootstrap or go begging for money from family and friends to make your business dreams come true. By understanding your loan options and preparing your paperwork appropriately, you can qualify for a startup loan that will get your business up and running, ready to grow into the successful venture you know it could be.