Today, almost everyone likes to shop online. Be it apparel, smartphones, or groceries, we like to make our purchases at our fingertips, i.e. using smartphone apps.
In fact, buying groceries online is a nothing-like-before experience. All you need to do is visit the store online and add the required items to your cart and then check out. It's exactly like visiting an actual grocery store, isn't it?
While online grocery stores save you time and make your experience better, can they save you money as well? That certainly depends on multiple factors. Next time when you buy groceries online, consider the following 5 points without failure: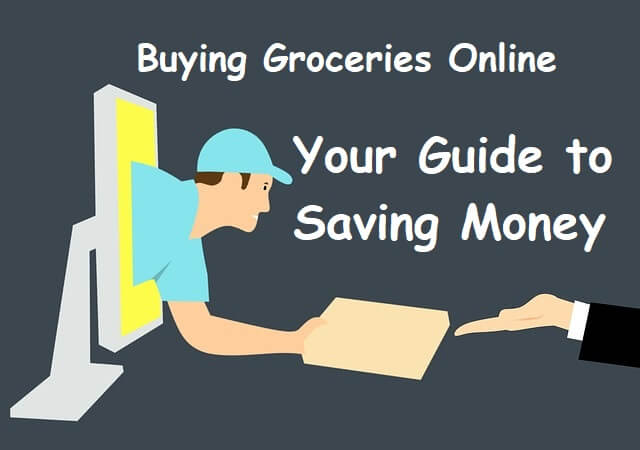 1) Say good-bye to impulse shopping
When you are at a virtual grocery shopping store, you cannot just walk around the store and check out everything that is right in front of you. In such a situation, it becomes very hard for you to do impulse shopping.
If you are one of such individuals who find it difficult to control impulse shopping and end up overspending on groceries, then online for groceries are more than perfect for you. Here, you can easily and quickly shop for exactly what is there on your shopping list. Therefore, you cannot be wasting money online on buying things that you don't even need.
2) No more substitutions
This is exactly where things require a little more attention. When you place an order at a nearby grocery store for home delivery, the store owner will simply add a substitution for you whenever one or more products from your order are not available.
Ideally, they should let you know that a product from the list is not available, but they have a similar or substitution product if you want. However, they just won't provide you with the option to choose if you'd like a substitute instead, or simply leave it out. They will simply add a substitute product from another brand.
While you can still return it if you don't like or want it, it's an added hassle for you. There occurs no such incident when you shop for groceries online. You simply add to the cart what you need and see available.
3) Products might not be fresh
Grocery stores purchase products in bulk and we know that. However, they don't necessarily sell all their products from every lot they bring in. Now, there is no doubt about the fact that the store owner will want to finish the previous stock first. Therefore, chances are high that you will get yours from the old lot.
Sometimes, vegetables and fruits look good and fresh on the outside but are not when you take a bite. You might end up getting a bad product that is not good for your health, especially when it's meat or a dairy product.
Therefore, it becomes more than essential for you to personally check these products and then pay for them. Stores like mercato.com are committed to serving and making a positive impact on the community. As these stores, you can shop from a wide range of products, including vegetables, fruits, and meat, and get them home delivered.
4) Delivery charges
There are many offline stores that offer free delivery once you reach a certain total. However, you may also find stores (both online and offline) that add delivery charges to your total bill. Therefore, you must check the bill for the individual item and then the total as well before you make the payment.
Once you check the bill, you may not find paying extra for home delivery not worth it.
5) Saves time
There are times when we cannot go out for grocery shopping. You might be busy and making money with your business and can't go out shopping for groceries. Now, instead of wasting your valuable time wandering around the supermarket, waiting in the long queues, and driving back home, you can choose to do something much more worthwhile.
Conclusion!
While grocery shopping online, you avoid a lot of hassle and say goodbye to waiting in the queue for your turn at the checkout counter. These grocery stores make your life a lot easier by offering you discounts and offers and deliver groceries at your doorstep.