Best Writing Apps For iPad
Severally many mobile production companies have been launched there brand tablet computer with android operating system, As they all are selling out into market everyday.
In this category one famous worldwide tablet computer developing company apple also has been added, Their tablet computer is well known by name 'iPad' and it works on iOS operating system.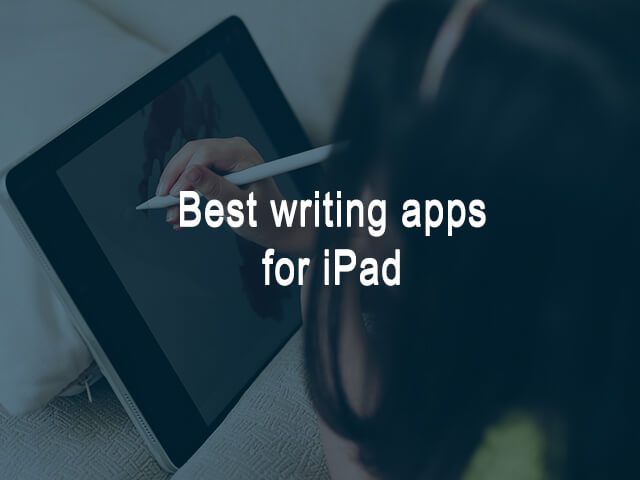 Best writing apps for iPad
Here you are going to introduce with some best writing apps for iPad, which can be best option for them who loves writing and they are iPad user. If you are truly searching best writing apps for iPad, Then this information can be best source for you about to suggest best writing apps.
1. iA Writer
If you like writing then some important thing is essential into that ,Like as during the writing you should not be get distracted, You need to be fully concentrated over topic, also user friendly interface is again vital part. Here iA writer app giving you such kind of features which is called 'Focus Mode' ,where you are getting nice experience about writing.
When you are totally focusing on writing that time your eyes gazing over screen consistently, So in this scenario this app provides relax pleasant experience ,which is going to be helpful for you. That's why other side your hand can work nicely, Its make your writing more easy and comfortable.
Also this app has a little bit about customization, If you are searching for that then iA writer can be better option for you. As a iPad user you can go with iA writer, for writing purpose.
2. Notability
This is the best app ever for iPad because this is for everyone's ,Doesn't matter you are student, teacher or professionals. Best thing is 'Notability' allows you to create and securely save important notes with password protection. May be that's why it was selected as a 'Editors choice' app soon after when its launched.
If you are a student or teacher ,then your notes can be always up to date by this app iCloud feature, On daily basis you can make notes. Also you can record lectures, mark up photos, annotate PDF like tasks you can do with the help of 'Notability'.
If you are searching truly best writing app for iPad ,then 'Notability' can be best app for you, you can try it.
3. ByWord
With the help of 'ByWord' you can easily open and edit all kinds of your documents, even when you are offline. This app can convert your file into HTML as well as PDF format, for sure it can make file editing more easier for you.
Some extra and peoples loving feature of this app is you can do multitasking with this app, Also it allows for split your screen, Its dark mode experience can be quite comfortable for your eyes and in necessary situation you can move quickly between documents into this app.
As a iPad user ByWord can be good app for you, For the purpose of writing, You can go with 'ByWord' to use their various types of other feature. Simply can say, go and grab it.
4. Ulysses.
This is one of the best recommendation in writing app list for iPad, If you are searching for distraction free and user friendly customization experience then for sure 'Ulysses' can be ever better option for you.
This app has some best features including text editor, it comes along with typewriter mode where you can fix the current line, exactly on which you are working. Moreover can say with ulysses writing can be a clean and neat ,As this app is rich by features like as dark mode, fixed scrolling etc. with simple user friendly interface.
For all iPad users this writing app can be worthful, so you can go with it and get nice writing experience.
5. Scrivener
Among the all best apps, this is the last but awesome writing app in our list, It can be best option for you if you are habitual about long article writing. No doubt you can even write book also by this app, as it offers advanced editing tools, so you can write blogging script before publish on blog.
Some basic and various types of features make this app user friendly as well as comfortable about writing purpose. Though its expensive app as compare to other apps in our list but its great app to write complicated writing projects.
As a iPad user you can use it and make writing as a more relax and easy task, Go and grab it.
These are some best and worthful writing apps for iPad, Which are strongly able to make writing more easier and interesting. You can choose anyone among them ,As per your need and preference. Hope this information will be helpful for you and you have enjoyed it a lot.