YouTube is a world-class platform to market your business, products, brand, or services. Unlike Facebook, LinkedIn, Twitter, which are social platforms, YouTube is not a per se social platform. It is what you might call a "content platform," and that's what makes it stand out from others.
Small businesses find it difficult to take off using YouTube because they are perennially tied to the obvious questions of "how to get more views on YouTube," or "how to get more subscribers," these are valid questions but they entirely miss the point. In this article, we take you through the effective tips of using YouTube for your small business and inevitably get more views and subscribers.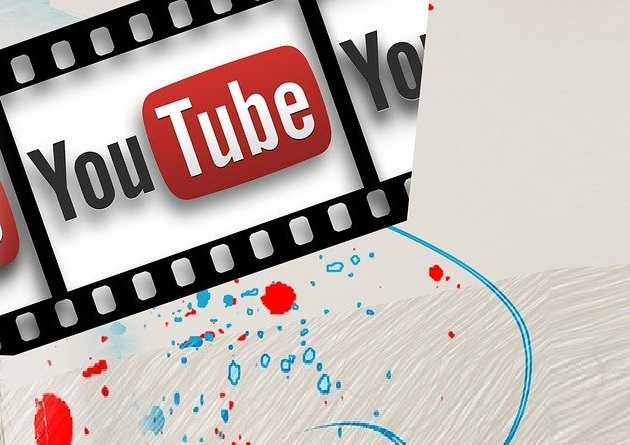 Let's explore some of the best tips for using YouTube for your Small Business:
Create a professional channel page
Your YouTube channel page is your business front desk of sorts. When people watch your YouTube videos and want to subscribe to more content, they'll surely land up on your channel page. So, you need to create a professional and attractive channel page customized with your logo, brand colours, channel art, images, descriptions, social channels, and other useful information.
The channel page reinstates your brand identity and makes people aware of your business. A small business needs to establish a brand identity, and a beautifully designed YouTube channel is the best way to begin. Asking someone to subscribe to your channel sends an important signal that shows you are a growing page, this means your channel page should reflect that.
Create well-designed thumbnails, cover photos, and playlists for when any new or existing customer arrives at your page looking for the great content they shall be well received.
Build value with your videos
Businesses that can connect with their customers, provide value, and understand their interests are best placed to survive in a competitive market, and that's vital for a small business to thrive. The first part of connecting with your customers and providing them value is resting effective videos. What is an effective, value-creating video? It is the one that not only informs but educates and entertains your customer asking nothing in return.
Today, making a video is not as expensive or difficult as it used to be. A smartphone video works better than a professional shot video if the video is value-creating. Through your videos, you need to make your customers feel part of your journey, offer benefits on how your products will improve their lives, and engage them with regular interaction. An exciting, personalized testimonial from a client, a short demo video of a new product, an informal interview with an employee about their experience working for your company is valuable and simple to do.
Remember, all a customer wants is value for the time they spend watching your video. In return, it increases your brand awareness, customer engagement, and affability.
Publish videos regularly, consistently
A study revealed that almost 30 percent of small businesses publish one video every week, while 25 percent publish one every month. That's fascinating. YouTube is a platform that thrives on new content, the more new content you upload, the better your engagement rates will be.
Frequency is necessary, but regularity is critical. Uploading, sharing new videos every week keeps your customer hooked and wanting for more. You have time to grab their attention and stay in the top-of-their-mind. With every new release, your brand awareness gets increased as you become "active." Publishing content regularly also means publishing quality content. In a competitive market, if you can offer great value to your customers, people will buy from you without giving a second thought to your competitors. Furthermore, releasing videos in a shorter time frame as opposed to inconsistently releasing it after gaps of many days or weeks will lower your interaction and engagement rates.
Always include a call to action (CTA)
No buying journey is complete without a customer making a purchase. Your small business needs to not just create enjoyable videos, but it needs to prompt your customers and inspire them to take action – that is why you need to add a call-to-action. What do you want your customer to do after they've seen the entire demo of your new product? You want them to buy it correctly? Include a web page or a product page link at the end of your video and in the description of your video. You can use YouTube cards to add a call to action. CTA is critical to direct your captive audience to a direction you want them to go. Remember to add all your calls-to-actions in the video. Click here to know more about Youtube cards.
Some preferred CTAs include – your contact information, your email address (for sales leads), links to your YouTube channel, Facebook page, and other, request for a comment, or some other desired action.
Optimizing Videos for SEO
People search for many things on YouTube, from cat videos to smartphone reviews, YouTube is a hub for almost anything on the web. So with the right and relevant keywords, phrases, and titles, potential customers who might look for your business will find you. SEO is essential to rank your videos and channel on the first page since that's where most customers look. Writing blogs that hyperlink to your videos, sharing posts with your video links are all part of organically growing your SEO results.
Creating relevant, interesting, and descriptive titles to your videos are crucial to rank them on the first page. For instance, few people might click on "Best Marketing Book," but many would be interested in clicking on "10 Ways To Improve Your Marketing Plan." Adding the right title, along with the relevant hashtags (for organic growth) and categorizing your videos into a proper playlist, will leave a great impression with your customers.
Cross-promote your products on other social channels
Many small businesses, and possibly you as well, have social media presence on multiple social media platforms like Facebook, Instagram, or LinkedIn. Think of YouTube as an extension of your social media. Using YouTube as the hub for uploading and sharing interesting video content, information about your business, product demos, community interactions, updates on the latest products are all part of the overall strategy.
Such 30-second or 10-minute videos can be shared across social media channels like Facebook, Instagram to engage or educate people. Customers from other social media channels can then find about your business as they get redirected to your YouTube channel. So having a single hub for all your video content is valuable as it helps in faster, smarter, and easier cross-promotion.
Conclusion
The tips listed are effective ways to market your business on YouTube. Video marketing is growing exponentially, and YouTube is at the center. And if you want to grow and thrive your business in an online, competitive environment, provide value with your videos. This only becomes more important as customers hope for more engaging, entertaining, and informative content. Traditional marketing isn't equipped to handle the growing needs of the new customer. For a small business to grow fast, you need to morph into new territories that allow you space to expand and reach new horizons.