A company's corporate identity is the most visual introduction into the personality of that company, and is often the handshake that welcomes prospective customers into an awareness of the company. If successful, the corporate ID subliminally guides target customers into a purchasing mindset, and if unique, it provides a look into the company's culture.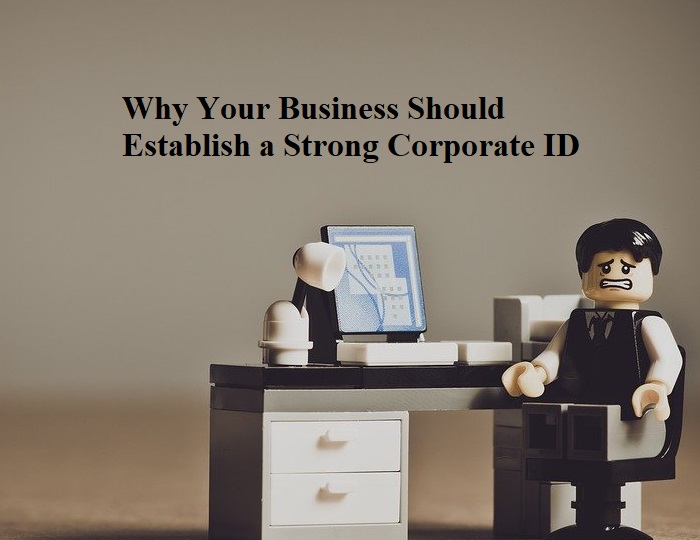 While largely visual at first, corporate identity begins with the company name, logos, letterhead, custom printed envelopes and stationary, website design, vehicle signage, uniforms or code of dress. It encompasses corporate headquarters, home office location and office décor. It also includes the demeanor and actions of employees, can include company philosophy and mission statement and will often incorporate such things as its icons, colors used, fonts, advertising campaigns, and merchandise packaging.
In today's competitive marketplace, it is imperative to establish corporate identity standards. They ensure that everyone within the company, from individual employees to branch offices, is representing the company the same way every time they interact with customers and prospects. An established corporate identity, combined with customers' experiences with the company, help create how the company's brand is perceived in the marketplace.
In marketing, a corporate identity helps to differentiate one company and its products from the competition. A strong corporate identity helps reinforce a company's brand image and supports its marketing activities. When a corporate identity program is presented consistently, it creates a positive and lasting impression of the company. The value of corporate identity is immeasurable: Its value increases each time it is presented properly and decreases with every improper application.
Logo
At the heart of corporate identity is the company's logo. As one of the company's most valuable assets, according to Forbes, "a company's name and logo can play a huge part in its success." It should be the first thing a customer sees and the last thing they remember. A well-designed and consistently used logo can unite the company, its offices and subsidiaries under one umbrella.
Nearly all industry studies prove that developing a powerful logo design that effectively conveys who and what the company and organization are, will help increase sales. By providing a uniform symbol wherever visual identification occurs, the logo projects quality and professionalism.
Custom Printing
The logo should appear on all cross media, including letterhead, business cards, custom printed envelopes, fax sheets, checks, billing, marketing materials, advertisements, the company web site, signage and more.
While digital marketing and email blasts and campaigns reach a great number of targets, hard-printed materials still own a large place in the marketing, customer relations and corporate ID reinforcement of a business.
A low-cost way to get the company message, goods and services availability and pricing out the target customers, custom printing is a delivered billboard into the hands of customers and target customers.
The custom printed envelope is the packaging and flag-wave that calls attention to other custom printed material inside. It is ripe for instant product and company recognition. Use an online design tool like MyCreativeShop to create your own postcards and other marketing materials to send to customers. As a physical representation of a company and its brand, consistency is the key, and custom printing helps control that consistency.
Website Design
Proper and quality website design is crucial for today's Corporate ID mission because it impacts how the audience and targets perceive the company's brand. Designing it directly for target audience is key. Are potential customers young and trendy, extreme and hard-core or older and more conservative? They site needs to be designed to fit their personalities as well as the company's, while maintaining the company image and identity.
A Stanford University study concluded that 75% of users make judgments about a company's credibility based on visual design alone and other studies have concluded that nearly 40 percent of website visitors will stop engaging with unattractive or unprofessional websites. The disapproval rate increases if the site is not laid out well or is not user friendly.
In today's web world, the more user-friendly the site is the better, and being customer-friendly is a very good aspect to focus on as part of corporate ID. A well-designed website aids in converting visitors into buyers, and a solid user experience will bring them back often.
Corporate Behavior
It has been said that a company's success is in the hands of its people. Corporate behavior is a strong and large part of corporate identity. There is a strong association between employee behavior and their influence on customer retention. Management is also a part of this as management influences, employees and both influence customers and targets. Both are seen by customers as the real personality and culture of the company.
Employees often emulate the behavior of company role models and it is often the conduct of management that helps mold the manners of staff. Both are responsible for a company's reputation, which is really what most perceive as the real corporate ID.
A solid reputation, and a well-received corporate ID is generally a springboard to ultimate corporate success.