Technology has made a massive impact on how we all live now. This is especially true in the world of business, where how we find jobs and progress in our careers is changing rapidly. When you think that looking for a job once meant reading through print newspapers or visiting organizations in person to hand in your resume, things look much different now. Of course, this is all down to one major change in society: the internet.
The invention of the internet in the late 1990s and the subsequent digital explosion that followed has really impacted our careers now. From how people look for jobs when unemployed to how they keep an eye out for new opportunities when working, online is the place to go now.
But what are the best online tools to help give your career a boost?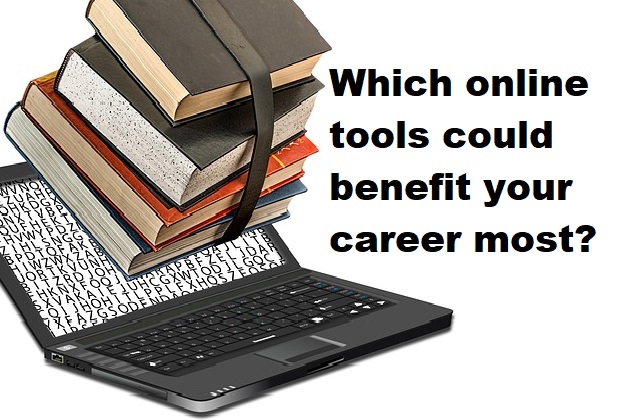 Social media
When we are talking about online tools to help with your career, social media is one that many people use. When you think about how huge it is now, it is no surprise really. For business, LinkedIn is the one to go for, and it has almost 600 million users with whom you can interact.
It is, therefore, a superb online resource for networking and making new contacts to advance your career. It also has a jobs section where new opportunities are posted regularly to sift through. Overall, this makes it something that many use online now to develop their careers.
Online learning
To advance in many careers or even enter them, you will need certain certificates or qualifications. These give extra knowledge in specific areas, which many careers such as accounting or medical coding ask for.
The issue for many people who work though is getting the time off to attend classes each week that normal modes of study demand. If this is a problem, then why not try online learning?
Online certificate programs are certificate programs that teach job skills online. This online delivery method makes them perfect for those already working. You can log on from anywhere at any time to study, thus removing the need to attend set classes in person each week.
Even if you do not currently work, many prefer this method of study for the sheer convenience and saving on travel costs it offers. It is also a great way to access the learning you need if you cannot physically travel to or walk around campus.
There are many colleges that offer online learning, but perhaps Bryant and Stratton College is the most well-known and respected in the US.
Online recruitment sites
Manually looking through the internet for a new role or career change can be a time-consuming and draining experience. If you want to make it all a bit easier, then why not sign up with an online recruitment agency? These agencies will put you on their books if they find you suitable and then phone you when they have an opportunity to arise that you may find interesting. This leaves you free from the hassle of searching out the job openings yourself.
These sites can help anyone progress their career, from people looking to enter into a profession to those looking for a more senior role in an existing one.
Online resume builders
A great resume is still key to getting hired or moving up the ladder. Therefore, finding the right tools to build an excellent one is vital. A well-put-together resume will show potential employers not only the facts of your qualifications and work history but also what kind of person you are.
Luckily, there are some great online resume builder sites now that make the process simple. With many awesome resume templates to use and easy ways to import the data you need, it is one online resource worth using in your career.
Personal website
In the modern world of work, it can be useful to build up your own personal brand. This is especially true if you are looking for new opportunities aside from a current role but is also good if you are unemployed at the present time.
Many potential employers will look at your online presence now, and a well-put-together personal website can help them warm to you. Just be careful to showcase positive qualities such as integrity and compassion while avoiding including anything offensive or controversial.
Online tools can help your career
When it comes to building up your existing career, getting into a new sector, or starting out on your work journey, using the right online tools is key. So much of what we do now is online, and this is also true for business. If you need an idea of the best digital tools to use, then the above are great starting points.