Considering the number of expenses that you may have in this day and age, including medical expenses, unexpected bills, car repairs, etc., it is unsurprising that people are on the lookout for additional ways to get their hands on short-term funds. This is where bad credit loans come in.
A bad credit score loan is a viable source of extra funds. Back then, having a poor credit score would make it incredibly difficult to get a loan. However, today, you have loans for poor credit.
Why do you have a bad credit score?
Before we get into bad credit score loans, you ought to ask yourself why your credit score is low in the first place. If you have a below-average credit score, it shows that your chances of repaying the loan on time are low. In other words, lenders will perceive you to be a financial risk and refrain from offering you the best loans.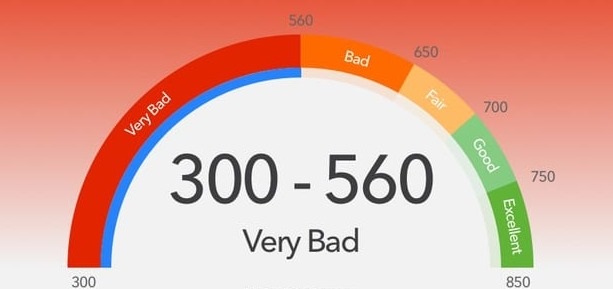 Here are a few reasons why you may have a bad credit score:
You may not have completed your payments
You may not have paid your loan amount on time
You may have missed your payments
Maybe your application for credit did not go through
You may have never applied for a loan, thus failing to show your ability to repay the loans
Applying for a Bad Credit Score Loan
A bad credit score loan is designed to help borrowers with a poor credit score. Lenders tend to look at borrowers with poor credit as financial risks, which is why they charge them higher interest rates.
If you are wondering how to build credit, consider applying for this loan and making timely repayments. If you are consistent and give it time, you will be able to boost your credit score.
At the moment, however, you will have to search for bad credit loans. While there are tons of options at your disposal, your chances of getting approved depend on your loan amount and how long you need to repay it.
Most lenders lend you an amount ranging between 50 and 2000 pounds. However, you can expect some lenders to offer you a loan up to 5000 pounds. If you are applying for these loans, you will most likely have a repayment period that ranges from three to thirty-six months. Be sure to find the right loan amount and tenure that works for you.
How do you apply for a Bad Credit Score loan Online?
If you want to apply for a bad credit score loan online effectively, be sure to conduct as many soft credit searches as possible until you find a loan that works for you.
A soft credit search grants you access to more than 50 loan companies approved by the Financial Conduct Authority (FCA). The best part about soft searches is that they do not leave marks on your credit record, which is true of hard credit searches.
If you want to apply for bad credit score loan online, this is how you do it:
You can begin by looking for a website that evaluates and compares bad credit score loans. Fill up the application form and enter the loan amount you want.
Once you do this, you should find a bunch of money lenders based on the loan amount you require along with the repayment cycles and interest rates for which you are eligible.
Next, choose the moneylender that you think will work best for your needs. Your loan application will be sent for approval.
After your loan application is approved, the loan amount will be deposited in your account automatically. You can expect the loan amount to be transferred within one working day from the time of approval. However, this depends on the lender in question.
Waiting for a Bad Credit Score Loan
Before you apply for a loan, you need to verify your credit information with one of the three major credit reference agencies, namely, Equifax, Callcredit, and Experian. Make sure you submit correct, up-to-date information.
If you find that the information is wrong, rectify it immediately. Besides this, you ought to be aware of other factors that could potentially affect your credit score. Having unused bank accounts is an example.
Getting a bad credit score loan and the time for approval depending on how much money you need and the repayment cycle you are after.
For instance, if you want to apply for a small loan amount, it will most likely be issued almost instantaneously. However, you will be required to make the loan repayments within three months.
If you want to apply for relatively larger amounts of money, lenders may take a little longer to approve and sanction your loan.
Not every lender offers Bad Credit Score Loans
Lenders generally sanction loans to borrowers with excellent credit scores as they consider them to be a low financial risk.
In other words, applicants with bad credit scores are generally rejected. Several applicants have poor credit scores because of one or more reasons mentioned in this article and end up losing out on loans.
Bad credit score loans serve as a wildcard for borrowers in such situations. Borrowers can apply for these loans, make timely repayments and improve their credit score over time. Bad credit loans are excellent for handling short-term expenses. Want to improve your credit score and finance your purchases? Consider applying for bad credit loans.
Featured Image [Right click and choose "Save Image As…" to download the image]