What is the LSAT and How Can You Prepare for It?
Do you have aspirations of a career in law? You will need to know what the LSAT is and make sure you prepare to take the test.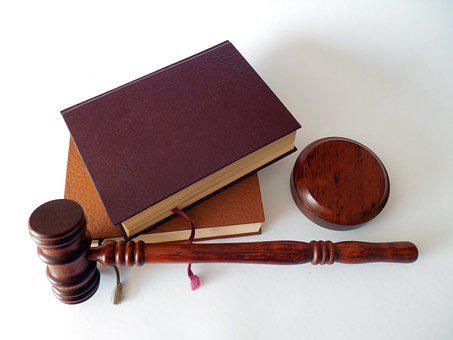 What is the LSAT?
The Law School Admissions Test (LSAT) is a half-day standardized test that is administered six times. The test is required for admission into law school and is specifically designed to assess key skills needed for success in law school.
The key skills you will be tested on include reading comprehension, analytical reasoning, and logical reasoning.
It's advisable to register early for the LSAT, so you should sign up for the exam 10 to 12 months in advance in order to secure your test date and location.
The test is administered six times a year, and most students take the LSAT in June, September, or October. You will want to take the test by December so you can apply for law school admission for the following fall.
What is on the Test?
The law school admissions test has several multiple-choice sections, and each section takes 35 minutes to complete. The sections on the LSAT include:
Logical Reasoning, worth 50% of your total score, is comprised of two sections. You'll read short passages and answer questions about them. The examiners want to assess your ability to analyze and evaluate various arguments.
Reading Comprehension, worth 27% of your total score, will test your comprehension of dense and unfamiliar passages. Rather than working with facts, you must answer five to eight questions about the structure, purpose, and points of view of four different passages.
One of these passages is a "paired passage" that will ask you to compare and contrast two passages.
Logic Games, worth 23% of your total score, will test you on three cognitive skills: logic, systems of order, and outcomes. You'll also answer analytical reasoning questions to test your ability to make deductions from statements, rules, or conditions.
Experimental Section will test your ability to perform on future law school admissions tests. This section is a wildcard by the test makers, and the examiners will not score you on it.
Writing Sample is an essay. The examiners will send it to law schools with your LSAT score as a comparison tool. Since law schools use your essay to either confirm your personal statement or help them decide between two similar candidates, the examiners do not score it.
How to Study and Prepare
When you are studying to take the LSAT, there are some tips to help you prepare for the test:
Purchase study materials and study guides
Find a study group or study partner
Sign up for an LSAT prep course
Master grammar and logic: Grammar is the language of law and the LSATs will use it to try to intentionally confuse you. The LSAT tests your ability to analyze and decipher complicated sentences. Once you understand what the questions and answers say, you will need logic to understand how things play out. Concepts like validity, conditional statements, and premises.
Practice: Take as many prep tests as possible. Make sure to do real ones that are timed to give you an idea of what test day will be like.
Review your answers: before grading your practice test, do a "blind review." As you take your practice test, make sure to circle the questions you are unsure of. Once you're done, take your time and go over each question without looking at the answer.
Then when you mark your test, you will have your real score and your blind score. If your blind review score is low, then you need to work on your grammar and logic.  If your blind review score is high, then you need to work on your speed.
Final Note
Now that you have a much better understanding of the test, you are one step closer to starting your law career. Register early for the LSAT, make sure you have a well-structured study plan and execute it productively.