In an article last year, we discussed the UI design trends for this year, in which the predictions were more about mobile UI designs and this year, we may have to go beyond mobile to see what's waiting for 2019. The No.1 trend in UI/UX design currently is the context. The age of generalization is over, and things are more related to content and connection.
It seems that we are getting into a universal understanding of how the user-faced products work in line with the advancements in technology. Sooner than later, designing will adopt the mindset of a universal design which encompasses all that we produce than simply selling. Anything we do needs more innovative design choices to meet this objective.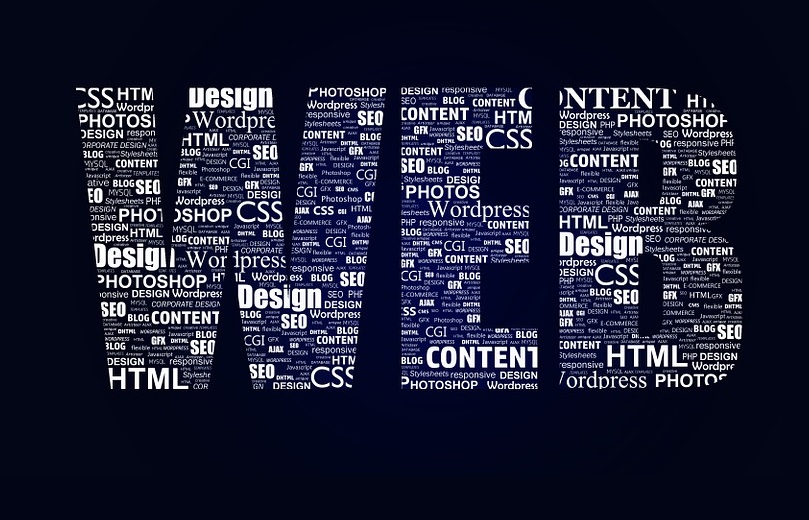 Changing browsers
A browser isn't just a platform or the internet's vehicle anymore, but it is meant to deliver some impact to the audience. Browsers are on a facelift to become more attractive, powerful, and engaging. Some notable trends are:
With measurable benchmarks for browsers and the availability of performance, tests tend to boost the features of popular browsers.
The increasing demand for speed in streaming compilation positively impacts the design methodologies big time. Mozilla's latest compiler is meant to be 10 to 15 times faster compared to the previous compiler.
All popular browsers now support the WebGL 2 standard, which allows object rendering and 3D texture along with vertex array objects and better fragment depth.
With all these notable advancements, the web, as well as mobile browser, are becoming more capable of bridging the gap between conceptual design models and changing reality.
While browsers are fast adopting such facelifts, there is no point if they get to access poorly built websites. So, we have to enforce better and compliant design choices to unveil the fullest potential of these modern browsers. Let's further discuss the design trends expected to go well aligned with these browser changes.
Motion design
Visual elements on the website are kept on evolving for all these times, and among everything till date, increasing browser capabilities always opened the door for better animation. It is not about the simplest motion of elements, but for 2019, it is expected to set forth a highly legit web design opportunity. The specialty of motion design now discuss various design aspects and also intersects with many other specialties too, even biology and psychology.
We may witness this field of study getting explored in depth in the year 2019. Complexity will replace the fad as the primary focus of animation. Creative motion and transitions will convey messages more creatively, which may have otherwise left unnoticed.
Engaging the users at a deeper level is all about being with them all the time during interaction and taking advantage of every second. Designers tend to positively grasp this opportunity without getting it contaminated by blunt marketing. The concept of motion design reaches far beyond simply presentation and utilization of space. It has now become a crucial part of branding. If you haven't ever thought of what your logo contains, how it is felt, smells and sounds, web design rfp reminds you that it is the right time to think of it.
3D interfaces
3D rendering of real footage and CG augmentation etc. have been used in web designing for a long time now. However, there are also some difficulties in doing this effectively and many designers also tend to avoid these for the sake of performance and speed. However, better browser features now have turned these options also into an affordable reality. Now complex VFX and Visual Effects can be used to create scenes like movies into the realm of website UI.
This latest design trend, which is expected to be more acceptable in 2019 seems to be largely useful for the production companies which have complex processes. With the help of 3D visualization, the marketers can tap into the intensive technological process and can create a better impact and deeper understanding.
This works well in movies and video games. Such engaging interfaces call for superficial impressions on websites too. Combined effectively with purposeful animations, now 3D is expected to be the most powerful tool in UI/UX design. Mobile phones with powerful chips and processors also make it possible to render rich 3D objects on smaller screens to perfectly.
As we have seen, flat UI/UX design had been dominating for many years now, which hasn't changed. However, this year, we have witnessed the shift towards adding more depth as well as dimensions to the flat design, but the core idea remained the same. Use of 3D and CG combination gained a better customer response to real life-like objects which they can easily relate and engage with. Flat design can also achieve it uniquely, which they call pseudo 3D. The concept is of stacking various layers of flat designs to create a 3-dimensional feel.
Surreal design models
All these advanced 3D and motion design techniques surfacing doesn't mean that the modern design fails to make any emotional impact. There is no need for complexity to make the best impact. Even when running for trends, we should have something maintained to well balance these with common sense.
We can see the cartoonish style of designs and illustration on the UI on many of the successful designs. This is done so for a purpose – 'to maintain a fresh look.' With such an innovative balance, you can create an ever-ending buzz around your brand. It doesn't matter what this style speaks about, it may be even felt weird or surreal, but it brings results.
However, even when it is an acceptable trend, now all brands or products can go with this impudence. With a more diversified audience for your content, it is safer to stick to a neutral design. Even though it may work out well for the established brands, the smaller companies and those who struggle for exposure need to play safe by sticking to the commonalities.
When it comes to UI/UX best practices in 2019, one should conclude that the fortune favors the brave. We may see many of the aspiring and dedicated designers becoming specialists with their innovative skills. Will wait for more which time will tell.
There are a number of key things to remember when 
writing a website RFP
 – Whether that's for website design or website development. An RFP contains details about you, what you expect from your website and dives into the nitty-gritty exact deliverables of your web project.