A mention of virtual reality (VR) generally brings to mind some form of entertainment device. However VR is a very powerful tool for business. A range of professionals use it at work to make things better and improve our lives. Here is a look at some of the more practical applications of VR.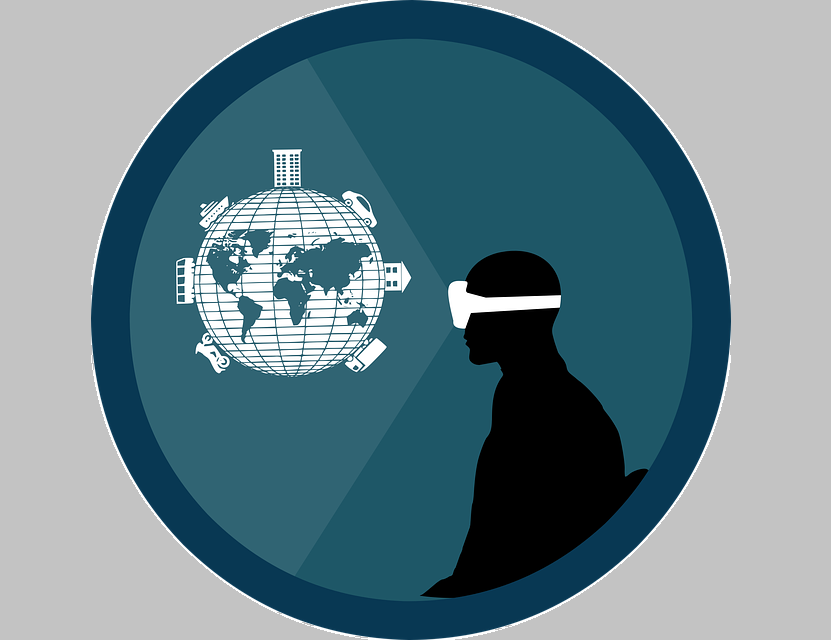 For consumers
The term is pretty self-explanatory. VR technology produces artificial images and sounds to help visualize things that don't yet exist. Objects in VR can be inert or highly interactive. The best-known application of VR from a consumer perspective is virtual tours. It enables people to visit and experience places without physically going there. Supermarkets, hotels, resorts, tourist attractions, and other businesses use v-tours to widen their markets. VR implementation in e-commerce boosts online shopping conversion by 17%. Of late v-tours are becoming popular with educational institutions and office spaces.
Shopping at a virtual store is one thing. Design firms have been offering VR solutions to clients who want to remodel their homes. The 3D models are very detailed and realistic. VR also has many applications in education. It makes teaching and learning more engaging. Students can better understand complex designs that are commonly found in subjects such as architecture, engineering, and industrial arts.
Holidaymakers can travel to various Australian destinations virtually before making their choice. Tourism Australia has developed 18 virtual experiences that bring Australia's incredible aquatic and coastal destinations alive. The VR campaign received 10.5 million views on YouTube and Facebook. A Tourism Australia research conducted in 2019 found that 20% of potential visitors have taken virtual tours to help select holiday destinations. Another 25% plan to have virtual experiences in the future.
For business
Australia is home to vast communities of migrants, many of whom own businesses. The priority for migrants is to send international money transfers as remittances to support their families back home. VR tech is helping achieve this goal. Several Australian companies have successfully applied VR technology in the last decade. Charter Hall and Macquarie Bank were one of its earliest adopters. They used VR to streamline their construction process. Digital simulations converted 2D drawings into 3D models. They helped these firms make the right design decisions for their office buildings and interiors.
VR technology has been helping manufacturing and engineering firms optimize production. According to Swag Soft Group's VR statistics for 2020, adoption of VR in engineering and manufacturing reduces design time by 10% and construction time by 7%. VR helps pre-identify flaws that might occur in production. Organizations can address these potential defects before they materialize, saving time and money. This is very useful with large scale projects such as skyscrapers, bridges, mega factories, and so on.
In healthcare
AR (augmented reality) and VR technologies have tremendous scope in healthcare. Surgeons can get virtual views of patients' body parts with 3D modeling. Running simulations helps find the best treatments and conduct minimally invasive surgeries. Hospitals in the Sydney North Health Network have implemented VR technology for monitoring oncology patients undergoing chemotherapy. Patients can consult with a holographic doctor by sharing their health data.
VR is increasingly being used for training. The University of Newcastle has developed a VR tool that gives users a 3D journey through all phases of pregnancy. Medical training firm Simtics has developed 3D simulations of over 120 clinical procedures to help clinicians practice ultrasound, radiography, and other techniques.
Market size
Increase in demand for VR devices as well as expanding scope in engineering, healthcare, and retail will fuel the sector's growth. Analysis firm Digi-Capital expects Australia to become one of the more fertile markets for VR tech. It estimates that the VR market in Australia will exceed AUD 20 billion by 2022 and AUD 32 billion by 2024. Melbourne's Magnify World AR/VR Expo's head of innovation remarked about the potential of the platform to become "as big as the internet" in the coming years.
Major players in Australia
Qantas Airlines was among the largest Australian firms to adopt VR technology. It offers customers a chance to explore holiday destinations virtually before booking tickets. Bathroom fixtures brand Caroma launched a VR experience at its Sydney store in 2018. It let customers see what the products would look like in different configurations of spaces. Australia is seeing several startups emerge in the VR space.
Inspace XR converts CAD data into an immersive VR experience for clients prior to construction of residential units and commercial complexes. Vantavir VR provides simulations for doctors and surgeons to optimize their practices. VR technology provides several new specialized employment opportunities. Austrade estimates that the VR sector employed 20,000 people in Australia in 2020. The technology is quickly becoming more popular. Austrade predicts a manifold increase in VR jobs.
About the author:
Hemant G is a contributing writer at Sparkwebs LLC, a Digital and Content Marketing Agency. When he's not writing, he loves to travel, scuba dive, and watch documentaries.