University of Phoenix recently hosted an online webinar featuring nationally renowned diversity and inclusion expert Jennifer Brown.
The webinar, Leading Inclusivity in Times of Crisis and Beyond, was held in January 2021 as part of the university's Educational Equity Webinar Series. The program creates a space that allows for crucial conversations, promotion of cultural understanding, and thought leadership.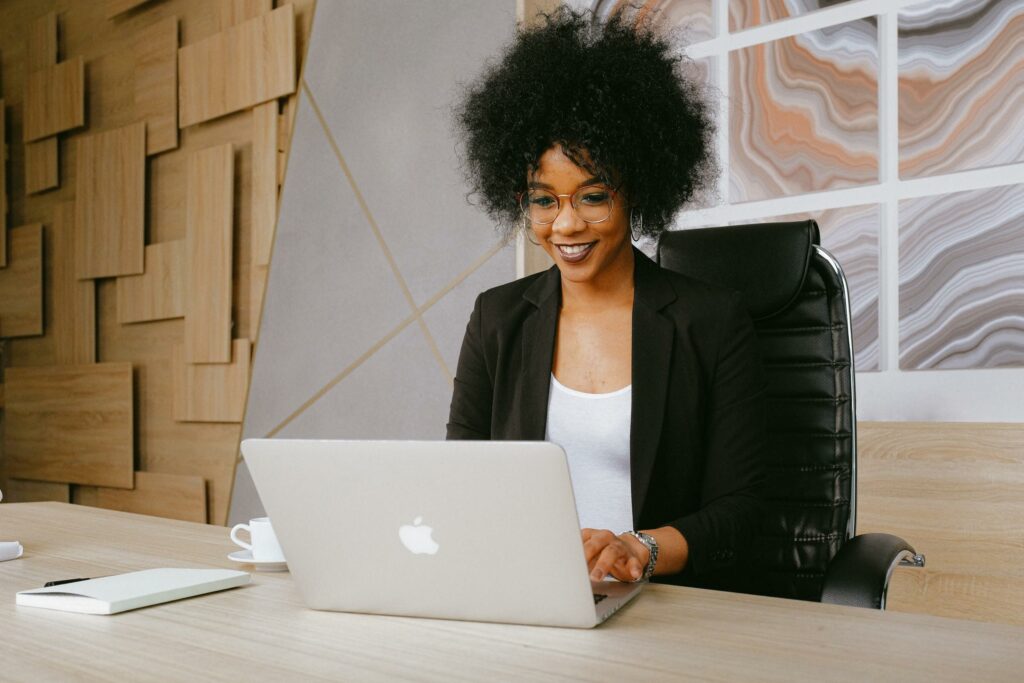 Topics focused on the transformative impact that the past year had on conversations and thinking about diversity, equity, and inclusion.
The double pandemic, caused by the COVID-19 health crisis and social justice issues raised by violent acts across the globe, reshaped how many people go about their daily lives. This extended to the ways work is carried out, families are raised, employees are engaged and led, and children are educated.
Brown, who led the free webinar discussion, encouraged leaders participating in the webinar to share challenges, success stories, and plans for moving forward in the new year.
Topics discussed during the webinar included:
How organizations managed during the crisis of the past year
Whether participants understood the term "double pandemic" and whether the term accurately reflected feelings about 2020
Whether top leaders actively engaged in immersing equity and inclusion into everything
Whether employees had the tools and skills needed to create inclusive policies, services, and programs that meet the needs of increasingly
diverse populations that they serve
Whether people can demonstrate capacity, courage, and motivation to interrupt microaggressions and to foster more inclusive spaces
Brown harnessed more than 14 years of experience as a world-renowned diversity and inclusion expert through consulting work, keynoting, and thought leadership. She holds a master's degree in voice from the Manhattan School of Music and a master's degree in organizational development from Fordham University. Brown is an author, speaker, entrepreneur, diversity and inclusion consultant, and author. Her work has been featured in The New York Times, The Wall Street Journal, and Harvard Business Review.
Brown came out when she was 22 and found that few women, and even fewer openly gay professionals, were in leadership roles. After working in a variety of occupations, from stage performer to human resources professional, she founded Jennifer Brown Consulting in 2005.
Today, Brown and her staff help Fortune 500 companies and other organizations build more inclusive workplaces that allow talented people to feel welcomed, respected, valued, and heard.
Brown is the author of the best-selling books "Inclusion: Diversity, the New Workplace" and "The Will to Change and How to Be an Inclusive Leader: Your Role in Creating Cultures of Belonging Where Everyone Can Thrive," the latter of which won the 2019 Nautilus Book Award in the business and leadership category, was a shortlist winner of the O.W.L. (Outstanding Works of Literature) award, and a top audience vote winner at the SABA 2020 Book awards.
Brown is the host of the popular podcast "The Will to Change" and has spoken at a number of universities including the Kellogg School of Management at Northwestern University, the Columbia Business School, the Owen Graduate School of Business at Vanderbilt University, and the University of Wisconsin. She is the executive in residence for the University of North Texas's School of Public Health/MPHA program.
About University of Phoenix
Founded in 1976, University of Phoenix believes in the power of education.
The university is focused on meeting the unique needs of adult learners, recognizing that older students have characteristics different from those of traditional college students aged 18 to 22.
At University of Phoenix, students may study toward associate, bachelor's, master's, or doctorate degrees and multiple certificate programs.
The university's instructional design process recognizes and focuses on those differences in its learners' readiness to learn, experience, need to know, self-concept, motivation, and orientation to learning. A University of Phoenix education shifts the learning framework from being content driven to being context driven and emphasizes relevant application in the real world.
University of Phoenix courses are taught by faculty who are practitioners in their field. The curriculum balances academic theory, lifelong learning, and professional practice and is designed to provide adult learners with relevant skills.
A University of Phoenix education also focuses on convenience, with classes held online and on campus. Curricula are designed to allow students to study on their own schedule as they complete their degrees. Most courses are four to six weeks long and start frequently.
Degree programs are offered in behavioral sciences, business, communications, criminal justice, education, healthcare, nursing, psychology, sciences, and technology. Certificate programs are offered in business, education, healthcare, nursing, and technology.
University of Phoenix students benefit from an array of services that support them in their educational journey and career exploration.
Enrolled students have access to the university's online learning platform, online library, career services, writing and math labs, and Phoenix's academic social network.
The university is accredited by the Higher Learning Commission and has been continually accredited by the commission and its predecessor since 1978. The university obtained its most recent 10-year reaffirmation of accreditation in 2012–13.