At first, it sounds strange to say that home sales are rising in the midst of the coronavirus pandemic. Millions of people have lost their jobs and can't afford to pay the rent. Why would anyone choose to buy a home and incur more debt during this international crisis of uncertainty?
The answer is simple: people want space. After being forced to stay in their homes on statewide and countywide orders, people are feeling a little claustrophobic and cooped up. With nowhere to go to escape the confines of a small living space, the choice to buy a home makes sense.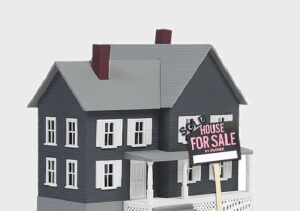 Home Sales in the U.S. are Rising Despite the Coronavirus – Here's Why
Space is worth paying for
Millions of people across America have been cooped up in small apartments with no backyard or front porch to enjoy. They were willing to settle for a small space before, but the loss of freedom makes that no longer an option.
Some major cities are doing better than others, but Houston seems to be leading the way with an exceptionally high increase in home sales.
Houston's real estate market is seeing an exceptional boost
Although Houston's housing market was expected to slow down during the pandemic, that hasn't been the case. By June, home sales were up by 18.3% compared to 2019.
For those who didn't lose their income, buying a home during the pandemic makes sense. Especially in areas like The Woodlands, Katy, and Pearland where homes are big and school districts have a good reputation. In fact, good neighborhoods and reputable school districts are the reason many relocate to the greater Houston area.
Millions of Americans need a home office
Now that more employers are allowing employees to work from home, millions of people are finding themselves in need of a home office. A real office. Not just a spot at the kitchen table or on the couch.
Many Americans new to working from home are realizing how hard it is to work without having an office door to close. The only way they can shut out the world is to buy a house with an extra bedroom and convert it into an office.
Working from home won't likely be a temporary fad while the pandemic passes. As businesses discover the financial benefits of remote teams, employees will be encouraged to continue working from home even when the world returns to normal.
Some cities aren't doing well
Not all cities are seeing a rise in home sales. In fact, some cities are seeing a mass exodus of people who either can't afford the rent or don't want to live there anymore.
New York City, for example, is seeing a little bit of both. Residential sales are down by 25% with Manhattan being hit the hardest. Some areas have seen an increase in median sales prices, but many NYC residents are leaving the state for good.
You won't see it on the news, but thousands of people are fleeing New York in search of peace, quiet, and affordable rent. The protests and violent looting has become too much for most to take. It's truly a scary time to be living in a big city, and many New Yorkers want out. Some are even moving into their vacation homes in Florida or buying a new home just for the move.
Take advantage while you can
Whether you're looking to buy or sell a home, take advantage of the markets while you can. Some areas are better for buyers vs. sellers, so choose your market wisely. If you're looking to acquire investment properties, you'll find some great deals from homeowners who can't continue paying their mortgage without going further into debt.
If you're feeling cooped up from all the lockdowns and stay-at-home orders, now is the time to buy a house. Even if the entire U.S. was put on a national lockdown, you'd still be able to go outside into your backyard and enjoy the sun.
If you're living in an apartment and you have the financial means to buy a house, consider it a viable option. If the second wave of COVID-19 hits hard, the last place you want to be is in an apartment building when a lockdown order is implemented.
There's no telling how long these hot markets will last, so take advantage of them while you can.