OKRs are popular for their versatile applications. From technology companies to magazine publications, OKRs are a trending strategy that experts like John Doerr recommend. With so many dissimilar businesses utilizing OKRs to streamline success, it should come as no surprise that the trucking industry benefits from OKR implementations as well.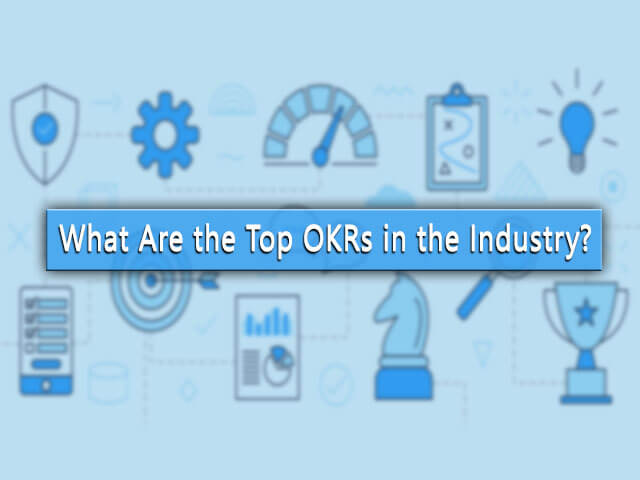 The trucking industry operates under a well-established marketing culture and the pride that comes along with it. While traditional approaches and pride can be assets to the success of a company, they can also limit the flow of information between sectors, decreasing the efficiency and profitability that could be readily available if business leaders were willing to leave 'tribal knowledge' behind.
Applying OKRs to Trucking
You want to make sure that your OKRs are created with dramatic objectives in mind. If you're a small, family-operated business looking to grow slowly, OKRs are likely to be less successful, because they center on achieving ambitious milestones as opposed to small, practical successes. You want to be sure that you're willing to include all team players in these objectives.
It's no longer up to a winning salesman to drive leads. Every part of the company should work under a pyramid structure, with employees resting at the foundation, and higher executives, at the top.
The traditional trucking industry is still in its infancy when it comes to integrating OKR frameworks into their businesses.
There is more interest coming from high-tech innovations like electric trucking manufacturers and other fuel-efficient vehicle manufacturers. Other aspects of the trucking industry that are often overlooked, including customer convenience and fast sales are just now being addressed through concepts like Carvana and Vroom.
Likewise, public transportations like Uber and Lyft are no strangers to OKR goal setting. Nevertheless, we've got your top OKR examples covered for the trucking industry, below.
OKR Examples Covered
Objective: Develop self-driving trucks
Key Result #1: Enlist x number of artificial intelligence experts.
Key Result #2: Invest an added x amount of money for research and development.
Key Result #3: sell x number of vehicles by the end of this year.
Objective: Increase New Model Sales
Key Result #1: Hire expert TV advertising to promote new truck models.
Key Result #2: Achieve x number of clicks on social media ads for new models.
Key Result #3: sell x number of new models by next year's first quarter.
Objective: Increase revenue by x%
Key Result #1: Gain x new customers
Key Result #2: Pool marketing leads by x percent
Key Result #3: Increase customer loyalty by x percent
For trucking companies looking to break into the OKR framework, look into Profit.Co as a top resource to get started. This tool allows you to create personalized OKRs that match the needs of your team and provides examples of OKR goals for sales, marketing, and human resource-related goals. There is also an online support team available to answer any of your questions as you work to achieve your next business victory.