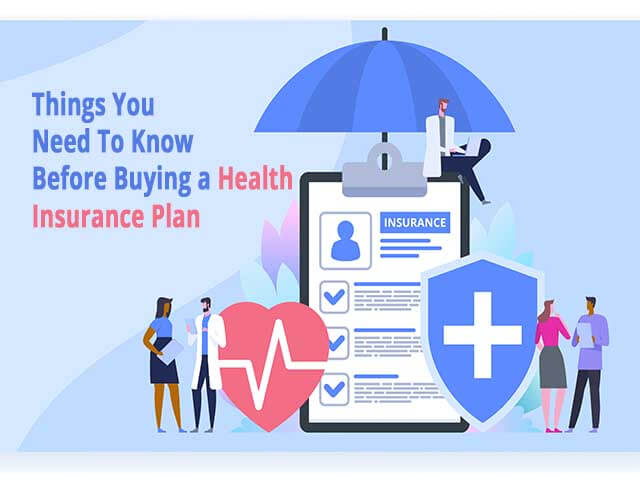 Things You Need To Know Before Buying a Health Insurance Plan
Life insurance is a financial agreement that provides financial compensation for uncertainties in life. It is a policy that offers financial protection for the family of the insured during unforeseen circumstances. There are plenty of helpful life insurance plans that provide you great benefits. These insurance policies are beneficial in creating investments, saving money, and tax savings. One of the most popular ones includes health insurance plans.
Today, health insurance is an effective policy to enjoy tax benefits under Section 80D. The medical premiums paid are exemptible under the Income Tax Act 1961. Let us look at the things you need to know about health insurance plans.
The Features of Section 80D
Section 80D provides the tax deductions for all the health premiums paid for you and your family. There are many tax benefits when choosing this type of life insurance plan.
A tax deduction is available for all the health checkup payments you claim under your health insurance.
Individuals can also get tax exemptions for the health expenditure of the parents under Section 80D.
If you have availed for critical illness cover under life insurance, that is also applicable for tax deductions.
Tips For Choosing The Right Life Insurance Policy
The best coverage policy that suits you
Determining the goal of applying for life insurance is the first thing to choose. If you want to select a life insurance policy for tax benefits, then selecting a health insurance policy is essential. There are plenty of tax provisions available for health insurance premiums under Section 80D. Therefore, consider the tax exemption limit, profit rates, and protection policy in the plan to choose the right one.
Determining the duration of the plan
Determining the duration of the policy can help you to plan the tax payments well. The health insurance plans start from 5 years duration. It is essential to think about how long you want to provide financial assistance to your family. Also, consider how long you want to experience tax deductions. Some individuals choose a life insurance plan that extends over the retirement period. In that case, you need to select an insurance plan with a long duration.
If you apply for a life insurance policy to avail of tax benefits, there are certain things to look into. To start with, consider factors such as tax exemption limit, investment earnings, and cash out at the time of maturity. By paying attention to these factors, you can enjoy stable and consistent tax savings and exemptions from the policy.
The coverage cost is a vital element of the insurance policy. You need to select the right coverage cost to prevent financial inconsistencies. If you fail to plan this, it can lead to premature closure and other financial problems. To prevent this, choose the right coverage cost that is under your budget. By planning the budget correctly, you can enjoy long-lasting tax benefits from the health insurance premiums under Section 80D.
Conclusion
The valuable aspect of health insurance is the tax benefits available for the premiums paid. Section 80D of the income tax act reduces taxable income when you choose a health insurance policy. Therefore, you can enjoy lasting tax benefits by choosing the right health insurance policy.