The Top Tips for Business Data Storage
Communication is an essential component in all aspects of decision-making, including modifying what a company has to offer and how consumers engage with that company. For your firm to stay up with the enormous volumes of data that are being processed at such a dizzying pace, you need to invest in a trustworthy data storage system.
However, it may be challenging to build a system that is adaptable enough to satisfy the data requirements of your company both today and in the foreseeable future. Every firm must be aware of these pointers, which will assist them in locating the appropriate storage solutions as well as the Helm repository by JFrog and provide them with helpful guidance about how to handle their data.
The following are the most important tips to strengthen the data storage mechanisms in your company.
The Top Tips for Business Data Storage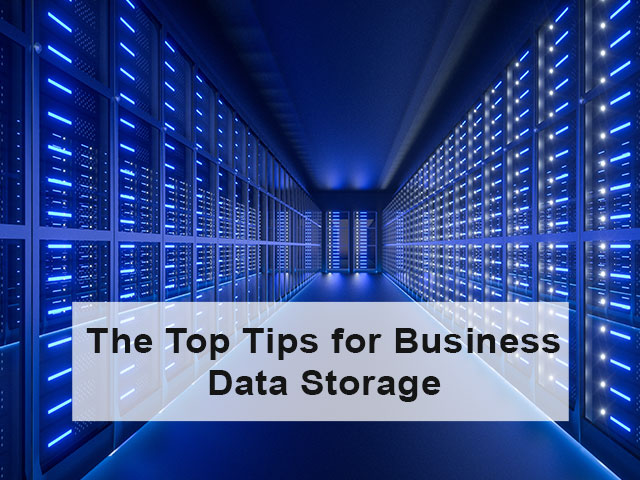 Keep an Eye on Security
Since the main cloud data storage businesses use encryption that is kept up to date, storing your information in the cloud is undeniably preferable to storing it in-house. We can find risks involved. However, the majority of them may be avoided by putting these security measures into place and educating staff members on how to be safe online.
Users require strong passwords. It's a common mistake for people to utilize the same password for all their online accounts, possibly leading to security issues. When hackers get access to the personal websites of an employee, they may also gain access to business accounts. Users using the most proficient managers to handle their passwords can get into each of their online accounts with a unique password without committing each one to memory individually.
Two-factor verification will prevent an account from being accessed by a hacker even if the password is taken. You, as the admin, can make this requirement binding for all users. Make sure that account notification options are on. You will get a notification if there is a new device logged into the system.
Take Advantage of Synchronization
Cloud storage synchronizes files and directories instantly. With cloud data storage companies' finest file-sharing services, your team can access the most updated files anywhere. This is especially helpful as more individuals work from home.
After downloading an app, cloud-stored files will show up as a folder on your PC; moreover, synchronization should be done automatically and smoothly. Whether you have many files that aren't synchronized regularly—an archive of old, seldom visited data, for example—check if your storage provider offers "cold" storage, with files being maintained on slower technology like tape and not live synchronized, requiring human retrieval. It saves money. Google and Azure provide cold storage.
Keep Everything in Order
Like a regular hard drive, cloud storage lets you organize your files by putting them in folders. You need a well-thought-out framework as well as consistent file names so everyone on your team can access the files they need.
Don't sort as you go. A good folder layout makes it easier to control permissions, which makes the system safer. Set up a folder and make sure that only corporate management can get into it. Setting permissions for every file is easy.
Check to see if there are more ways to organize your online storage than just folders. You may not know that you can create a shortcut to a file in a different folder in Google Drive. Press Shift+Z to open the file. Then, you could put a link to the first folder in a second folder. This is not a case where you need to change two files. When a file is important to many teams or projects, you should do this.
Work on Dynamic Documents
If data is maintained on personal computers or mobile devices, employees who share access to the same file might accidentally overwrite one another's work. It's simpler to do a lot of things using cloud storage since data may be accessed and modified simultaneously.
Your accounts team can work on the same spreadsheet at the same time from their own devices if it's hosted on Google Sheets; for example, you don't have to bother about locking the sheet after you're done with it so that someone else may use it.
Also, it is quite simple to keep track of any modifications that may occur. Using the edit history of a cell, the accounting team's manager may determine who and when entered a questionable amount onto the sheet. They will be able to pinpoint the source of the error using this information.
It's understandable to be concerned that a team member's work may be mistakenly overwritten if numerous individuals are working on the same file. However, most cloud services allow users to revert to an earlier version of a document with only a few mouse clicks.
Employ Integrations
Your own cloud data storage services may be linked to other business apps that make things run more smoothly.
You can talk with your team using Slack. You can also search your files without leaving Slack, share cloud files in discussions, or have an automatic message sent when a folder changes. HelloSign lets users sign papers fast. With this link to Dropbox, you can quickly sign files.
Dropbox can be used with the popular CRM Salesforce. The files can be moved from Dropbox to Salesforce. This makes it easier for you to do your work and gives you access to sales data anywhere. Check your needed apps that can access your cloud storage and uninstall the ones you don't need to keep your system clean and running well and reduce security risks.