The Role Of Brokerages In A Free Market Explained
Trading stock is one of the best ways to grow your investment. Traders aim to buy stocks and securities at a market-cost and sell them when they rise in price. But how does this process take place? That is where trade-providers or brokers come into the picture.
Who Is A Broker?
In a free market, the broker is one of the essential mediums to facilitate trades. No users can buy stocks and securities directly from the stock market. Investors need an intermediary that works as a link between the seller and the buyers.
This exchange is the most elementary role of brokerages. They work as middlemen who take orders from buyers and then fulfill this order demand with sellers on the market. They also ensure that the stocks one bought are electronically stored in the form of stock certificates.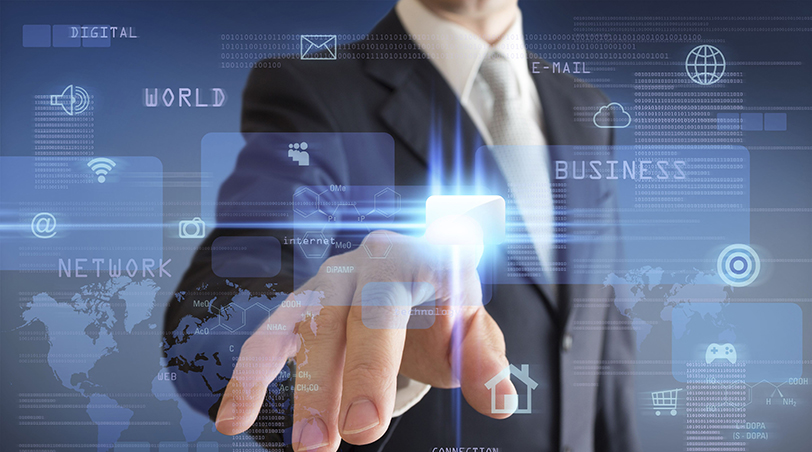 This process uses the help of a Dematerialization or a DEMAT account. Once you choose to sell these stocks again in the open market, they exit your account. Brokers also facilitate the payment for these using a payment gateway, save your profits, and move earnings to savings or checking accounts.
How Do They Help?
The word broker, in its more fundamental sense, means the middle-person. However, they also meet other demands of the traders. Here are a few of their key roles.
Buy and Sell
As mentioned earlier, they are the facilitators of the trade. Additionally, they also help you buy bonds, mutual funds, options, and much more. All of these are free-marker entities that an investor can purchase for short or long term periods.
If you are a day trader of stocks, they provide a dashboard to allow this process. Day trading is the method of handpicking stocks from the market and selling them back on the same day, before the close of the market, with the intent of a profit.
Stock Screeners
A market watch or a screener is a page or a platform that provides updates of stock costs. Modern-day trading platforms allow you to customize this page-list with the stocks of your interest. They import mainly four values that help gauge the stock price movement.
These values are open-high-low-close – also called OHLC. These are chart-driven data that help the trader identify the relevant stocks. These numbers indicate the stock's cost at the opening of the market, the highest value of the day, the lowest price of the day, and the previous day's closing cost, respectively.
Provide Insights
Apart from stock prices, the broker is also your helping hand in learning the craft and picking the right stocks. They use experienced analytics and market research to identify profitable trades and guide you if needed.
They also provide market news, expert opinions, and policy change information to better gauge market fluctuations. Some brokers also offer financial advice on investments and saving-funds.
Research Tools
The platform with which a trade can be electronically executed is provided by the broker. This platform is called the trading terminal. Some brokers also allow you to buy and sell using phone-calls and tele-agents.
Additionally, the ideal platform should provide charts. These are in the form of line charts, bar graphs, or the most popular of them all — candlesticks. These are tools that help an investor study the movement of stocks and plan their strategies.
The broker also provides customized device facilities – which means that an investor can use this tool on their desktop, phones, or tablets. The best brokers also send weekly and monthly reports and trade-ideas on a subscription.
Security
Lastly, and most importantly, when money is involved, the broker should be able to provide top-of-the-line security for your funds and savings. Most brokers use multi-level data encryption and two-factor login to protect information from hacks.
These companies also run regular audits on the website to scan them for bugs and ensure that the real-time-data feed is free of any lags. If there is a discrepancy between the stock's actual price and the displayed amount, it could lead to many futile trading efforts.
Understanding Commission
Now that you understand a broker's role, the pressing questions are, how do they make an income by only providing services? This earning happens in more than one way. The most common source of revenue for trading platforms is a stock brokerage or commission.
This is a fee collected by the trading platform to provide you all the facilities, as mentioned earlier. It is a small percentage of the total trade value.
However, this process is becoming highly unpopular as more platforms are moving to a fixed-commission or a zero-commission model. Zero-commission means the broker will give you all the facilities for no repetitive costs.
How Brokers Work On Zero-Brokerage
These commissions are not the only source of income for such a platform. Some platforms charge a fee that is not branded as a brokerage. These could be software costs or sign-up fees. These are a one-time cost that helps fuel the broker's revenue.
Additionally, they also provide premium services like trading agents, on-call trading, etc. All of these are services that the user will have to sign-up for.
The most prominent source of revenue for a broker is an interest. When you add money to your cash account or invest in funds like mutual funds, you are interested in them in a few years.
However, the broker does not hold these in cash. They reinvest these into low-risk bonds or a government-backed security fund. These help the broker make a constant revenue in the form of interest. They also make money at the trade-point if there is a difference in the selling-and-buying cost.
Final Thoughts
If you are new to trading, take time to understand the pros and cons of each broker in the market. You can also pick one that allows you to make custom screeners and dashboards.
Having a good broker to back your investments is a significant limb on trading. The better equipped your broker, the higher your chances of scaling your money. All of these significant roles and responsibilities make them a key ingredient in the free market.