The Rise of Mako Medical Lab led by Chad Price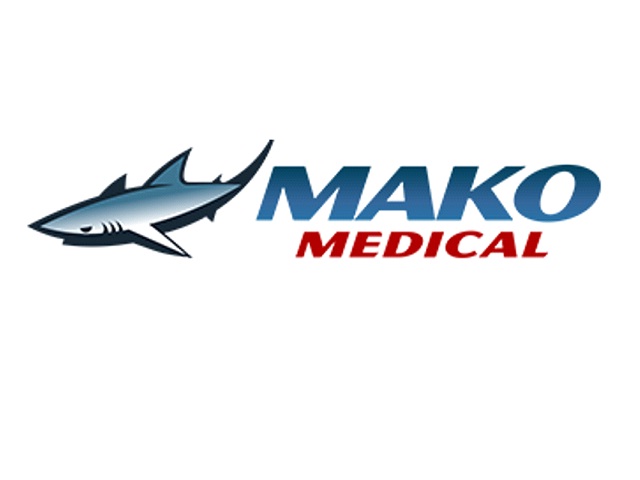 The American healthcare industry has long been infamous for its inefficiencies. Chad Price, the founder of MAKO Medical, experienced this firsthand as he and his special-needs sister spent years dealing with the frustrating practices endemic to American health care.
Slow turnaround times on testing results, opaque pricing, and poor customer service were common occurrences in lab services. Realizing that the industry was ripe for innovation, Price set out to "passionately disrupt health care," founding MAKO Medical Laboratories LLC in 2014 with his friend Josh Arant.
Price and Arant first established lab services as their core competency, building solutions for imaging services to quicken the turnaround on test results. They emphasized a patient-centric approach by allowing patients to schedule appointments easily, track payments, and order products through the company's online portal.
MAKO has since expanded its offerings in an effort to become a "full-service healthcare company." It launched MakoRX to cut out the middlemen and price markups often found in pharmaceutical sales and developed MakoDNA, which tests patients' DNA to create nutrition recommendations.
In 2018, it also began to offer innovative services outside of strictly health care by partnering with GoKart Kids and GoKart Transportation to help patients – especially children – get to follow-up appointments on time. This seemingly simple service addressed a huge need, as medical practices have a 20 percent no-show rate, often due to unreliable transportation.
Stemming from Price and Arant's fresh approach, MAKO saw record growth in the years since its founding. With revenue jumps of $92M in 2017 and $125M in 2018, MAKO topped the Triangle Business Journal's Fast 50 list three years in a row. Revenue for 2020 was expected to jump to $200 million prior to the recession caused by the COVID-19 pandemic.
The company's early success is even more notable in a marketplace dominated by established industry giants, such as Quest Diagnostics and LabCorp. As it grew, MAKO developed a vision statement "to be the most desired company in America to work for."
How It Started
Price and Arant first met at a monthly Bible study led by N.C. Supreme Court Justice Paul Newby. They become fast friends, bonding over their mutual love of God, business, and conservative politics. As they became closer, Price shared the story of his sister and the many difficulties that she faced while receiving health care, especially in relation to lab services and long wait times. They realized that there was a need for a company that bridged the divide between consumers and labs. Despite having no lab or medical experience, they founded MAKO Medical.
Price and Arant refer to their initial strategy as "God and Google." They put faith in their mission and trusted that success would follow as long as they stuck to the values borne of their Christian faith. They prayed constantly and scoured the internet to piece together the expertise that they initially lacked. This knowledge gap proved to be a blessing in disguise, as they were unaware of the many barriers to entry that they would encounter.
Arant told WRAL TechWire that if they had known about all of the obstacles to come at the start of their venture, MAKO Medical may never have left the ground. But Price and Arant persevered by bootstrapping the initial offerings and teaching themselves how to run a successful healthcare business. MAKO Medical has since brought in Pinnacle Financial Partners to help finance the explosive growth that followed the early days of trial and error.
Where It's Going
MAKO's mission-driven approach continues to inform how Price and Arant have built the company during this period of quick growth. The company remains privately held so that it can divert a significant portion of its profits to more than 400 nonprofits and 80 missionaries. Supporting the military and veterans is also a core cause for the company. More than half of the employees are veterans, and MAKO remains committed to hiring only veterans to its logistics team.
In 2020, this commitment helped the company earn both the "Hire Vets Medallion Award" from the Department of Labor and the "Employer Support Freedom Award" from the Secretary of Defense – two of the most prestigious awards given to veteran employers. That same year, MAKO was also included in Forbes Magazine's inaugural list of America's Best Startup Employers.
When COVID-19 struck in 2020, MAKO immediately prioritized solutions and services to help its patients navigate a once-in-a-generation pandemic. MAKO pivoted to providing in-home services for patients that couldn't leave their houses, such as prescription deliveries, at-home lab draws, and a free telemedical platform. MAKO also quickly established itself as a leader in COVID-19 testing as it partnered with the ACC and Big South Athletic conferences as preferred vendors to administer COVID-19 tests.
MAKO's rapid rise and disruptive approach have allowed the company to realize its vision of being a cutting-edge employer. The founders have faith that MAKO's meteoric revenue growth will continue to follow in the footsteps of their mission.
About MAKO Medical
MAKO Medical is a healthcare diagnostic laboratory that takes a patient-oriented approach to lab testing. Chad Price founded MAKO Medical in 2014 with Josh Arant and currently acts as the CEO. Previously, Price worked as the CMO of Carey Reconstruction before founding Element Service Group Mechanical LLC in 2012. He also founded BrideGenie and MakoRx and maintains a role in all of the companies that he helped start.