The Right Way to Leave a Job
If your current job brings you nothing but stress and frustration, it's only natural that you'd jump at the opportunity to leave. However, while exiting an unsatisfying job can certainly be cause for celebration, there's a right way to quit a job and a wrong one. Unfortunately, far too many workers opt for the latter route and ultimately wind up regretting it. In the interest of keeping professional bridges unburned and maintaining a solid professional reputation, heed the following pointers the next time you exit a job.
Inform Your Boss of Your Departure Before Informing Your Coworkers
Once your exit is set in stone, make sure that your boss is the first person you inform. Since they're likely to be the party that's most impacted by your departure, it's only reasonable that they be the first to know. If you tell your coworkers first and word inadvertently reaches your boss, they're unlikely to be pleased with the way you handled the situation. There's a good chance that your boss is the one who gave you this position in the first place, and they should be the first to know when you intend to vacate it.
In addition to letting your boss know that you'll be leaving, make sure to write a formal letter of resignation and clearly explain the reasons behind your exit. Furthermore, make an effort to avoid coming off as bitter or overly harsh when laying out why you intend to leave. While honesty is certainly important in this situation, it needn't necessarily be brutal honesty.
Show Your Replacement the Ropes
If you held a specialized position within the company, your successor will likely need to undergo a fair amount of training. To help ease the transition process, offer to show your replacement the ropes. This will help ensure that your replacement has a solid grasp of the job by the time you say goodbye to your current employer. In addition to enabling you to depart with full peace of mind, your generosity is unlikely to be forgotten by your soon-to-be former employer.
Of course, there's always a chance that your boss won't be interested in taking you up on your offer – and that's fine. By simply offering to stick around long enough to show your replacement the basics, you've more than fulfilled your professional obligation.
Additionally, to ensure that there's enough time to train your replacement, make sure to give your boss as much advance notice about your departure as possible. While two weeks' notice is considered the standard, your employment contract may very well require you to give even more.
Have A New Job Lined Up
Leaving a job without having another one lined up is rarely a good idea. Even if your savings are robust, a lack of steady income is practically guaranteed to have a negative impact on your overall financial situation. So, if possible, make sure to seek out another position in advance of leaving your current one.
If your ability to get a better job hinges on continuing your education, you know what you need to do. Fortunately, with so many schools now offering online degree programs, you can earn an advanced degree without throwing your schedule into disarray. Anyone on the hunt for a degree that will boost both their earning power and employment prospects should consider enrolling in a Masters of Business Administration program.
Politely Decline Counteroffers
If you have another job lined up, it's generally in your best interest to avoid accepting counteroffers on your way out. More often than not, these offers are made out of desperation, and after the relief of having prevented you from leaving fades, your boss may grow bitter over the fact that they were forced to cave, which stands to make working under them a very unpleasant experience. By the same token, you may also grow bitter upon reflecting on the fact that you never received the recognition you deserved until you threatened to leave.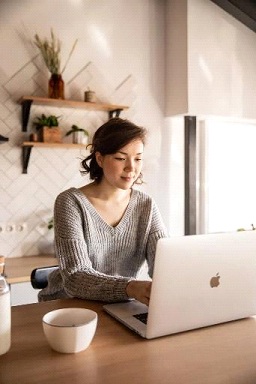 There's no question that leaving an unsatisfying job can be extremely gratifying. However, if you intend to turn your final days on the job into one big victory lap, you'd do well to reconsider. Even if you'll soon be exiting a job, conducting yourself in a manner that's rude or self-satisfying will essentially burn your bridges with your current employer and potentially cause long-term damage to your professional reputation. You are well within your rights to be happy about leaving your current job – just take care to make your exit the right way.