Investing in real estate is a great way to make money, and if you're strategic, it's possible to get started with a relatively modest investment. As great of an opportunity as real estate investments can be, though, they're also widely misunderstood – and they can negatively impact your financial stability if you're not careful. Before getting started, then, it's important to differentiate the myths from the facts about real estate investing.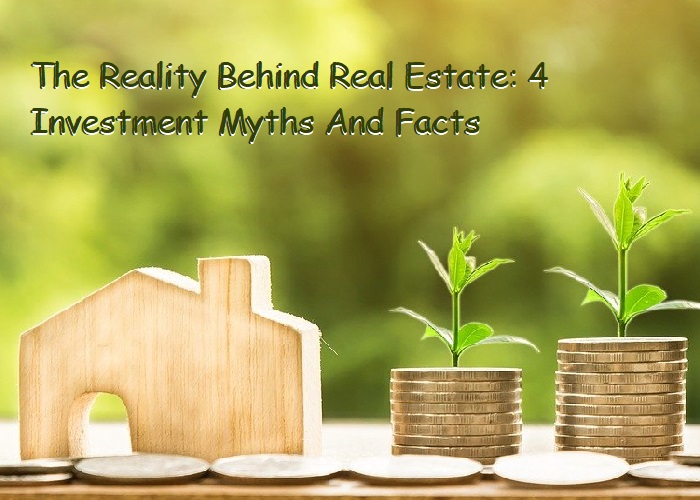 Ready To Invest? Don't Get Trapped By These 4 Real Estate Myths
Myth #1: Flipping Houses Is The Best Investment
House flipping became hugely popular a few years ago, and took off even further when it became the topic of several reality tv shows. Despite its high profile, though, flipping houses can be financially risky.
The majority of houses bought by investors remain in their portfolio for at least a year, even when renovations are long completed. That being said, if you really want to try your hand at house flipping, look to acquire homes that are in foreclosure as they present the greatest chance of turning the profit.
Myth #2: Real Estate Is A Source Of Passive Income
These days, everyone is looking for ways to generate passive income, and there are certainly many ways to make money in the background of your other operations.
However, real estate is not a source of passive income, at least not on its own. Rather, it takes a lot of work and help to move your real estate investments, but the most important thing you can do if making passive money with real estate is a top priority is to hire a property management company.
Property management companies allow you to generate passive income via real estate investment by handling the bulk of the day-to-day operations. In particular, property managers handle marketing, tenant screening, maintenance, and site-specific financial planning. By shifting these tasks to a property manager, you're able to focus on your overall investment portfolio, rather than specialized customer service and facility operations work.
Myth #3: Investing In Real Estate Is Expensive
The idea of investing in real estate on a tight budget may seem like a pipe dream, but many successful investors actually get started with modest investments, such as purchasing a duplex and living in half while renting out the other half. By starting small, or by starting with manageable investments like properties in foreclosure, you can get into the real estate market without a lot of money. Sure, money helps, but ultimately real estate is built on solid credit, rather than money in the bank.
Myth #4: You Should Buy Locally
It's understandable that many investors stress buying locally, especially when first getting started, but it's important to remember that investing in real estate is more like going to the stock market than going to the grocery store: proximity isn't the most important factor in selection. No, what matters is evaluating the market to see where there's room for growth, and that may not be in the area where you live.
Sometimes it makes more sense not to buy locally, and since most investment properties should have professional oversight care of a property manager, your location ultimately doesn't matter much.
There's no single model of real estate investing that's right for everyone, but there are a lot of falsehoods out there that can lead you down the wrong path if you're not careful. When considering a move into this market, then, focus on networking with successful investors, studying the markets, and trusting your gut. In the long-term, your own discernment and the guidance of experts will be the most important elements when it comes to determining your success.