Ten High-Paying Jobs for Finance Majors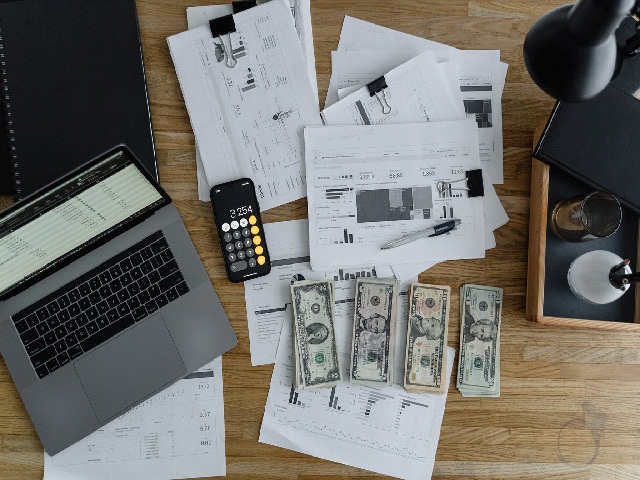 As technology moves ahead, job demands are also changing. As a result, the finance and accounting industry has bloomed. Technologies like cryptocurrency are also purely based on accounting and finance.
Fintech is a word used where technology and finance meet, and due to globalization and complex regulatory structures, this industry has bloomed. This means an increase in demand for finance and accounting professionals. Hence, some of the highest-paying jobs belong to this industry.
Careers in Accounting and Finance:
Companies are always on the lookout for fresh talent, making this field an excellent opportunity for students. Sometimes, these subjects could be boring, but the returns are always worthwhile.
It is no secret that candidates holding bachelor's degrees aren't doing as well as those with a Master's. In this discipline, a Master's degree guarantees a high-paying job. There is an endless list of programs students can opt for. For example, earning an MBA with an accounting concentration has given people immense success in their careers.
According to the Bureau of Labor Statistics, employment in this department is expected to increase ten percent by 2026. As a result, around 773,800 jobs will be created.
Following are some of the highest paying finance and accounting jobs in 2021:
Investment bankers handle the portfolios of businesses and agencies that invest in multiple companies. They help clients make better investment decisions to maximize growth. The average salary of investment bankers could vary anywhere between $55 – 60,000 annually.
An accounting manager looks after the operations of the accounting department. They analyze financial information, create financial statements, help with taxes, and report to the company's Board of Directors.
The demand for accounting manager jobs is expected to grow 6% in the next ten years, with an average salary that hovers between $65 – 75,000 yearly.
A financial analyst inspects a company's financial data. This data consists of past financial records, investments, and future revenues. Examining this data helps companies foresee the future, plan accordingly and help make better investment decisions.
Financial analysts work with banks and insurance companies. These jobs are expected to grow 5% in the next ten years with an average annual salary of up to $80,000.
The primary duties of a hedge fund manager are similar to that of investment bankers. However, hedge fund managers deal with high-risk financial plans and work for investors who pool their investments in hedge funds. Hedge fund managers observe the market closely to protect their investors.
As a result, hedge fund managers join early and leave work later than usual. This is rarely a career with conventional working hours; however, the average salary of a hedge fund manager can be anywhere between $95 – 100,000 a year, depending on experience.
Assistant and senior controllers work on financial statements and summaries of a company's financial position by analyzing its activity over a specific time frame. Financial controllers develop the policies according to the company's budget, accounting functions, and credit management.
The demand for financial controllers will increase by almost 16% in the next five to ten years. Experienced financial controllers can earn up to $200,000 a year.
Accountants work with the financial statements of an organization. They help in creating, maintaining, and examining the accuracy of these statements. Accountants also look after financial records and ensure that they're aligned with federal laws.
These financial records include tax returns, cash flow statements, balance sheets, income, and loss statements. They are also accountable for any errors and justify discrepancies in these statements and documents. The average salary of an accountant is between $60 – $70,000 a year.
Treasury analysts observe a company's financial activity. This responsibility includes managing assets, cash flow, and liabilities. They scrutinize a company's budget, expenses, and investments to ensure payments are processed efficiently.
A treasury analyst could earn anywhere between $65 – 78,000 annually, with a growth rate of at least 6% in the next ten years.
Personal Financial Advisor:
Financial advisors aid their clients in understanding their financial position for making better investment decisions. They advise on savings, mortgages, real estate, insurance, and retirement, so their clients are safe from any surprises.
A personal financial advisor could earn around $75 – 87,000 annually. These jobs are also expected to increase by 4% in the next ten years.
Auditors examine the financial and business risks considering government regulations and highlight the areas that require improvement. The average salary of an auditor is between $55 – 71,000 a year.
Management consultants are also known as management analysts. They give suggestions to improve the efficiency of a company. As a result, costs are reduced, and revenues are increased.
The average salary of a management consultant is between $90 – 100,000 a year, with a growth rate of around 14% in the next ten years.
Conclusion:
There's an excellent opportunity for growth in financial careers, even if the start seems complicated. When you start working as an assistant or junior executive, you're exposed to different work environments. Working alongside seasoned analysts and planners will help you gain the experience you need to make it big.