COVID-19 has forced a great deal of non-urgent medical care to move online, while doctors commit their energies to the necessary work of treating critically ill patients – and at first this made sense. As the pandemic continues, however, the shift to all-critical care and critical care mixed with telehealth means that a great deal of time-sensitive treatment has been delayed.
How Telehealth Is Reimagining Reproductive Care During COVID-19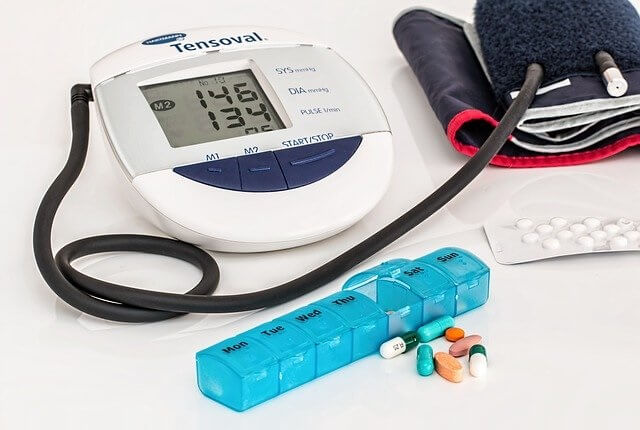 Given the current challenges, people have had to get creative about healthcare – and so have businesses. In place of conventional treatment, they're rifling through their home emergency kits for first aid items, seeing their doctors via video chat, and simply delaying basic care like vaccines and physicals. It's unsustainable, but when it comes to reproductive health, a growing group of providers is working to fill the gap.
Acknowledging The Risks
One of the great debates of COVID-19 is what constitutes an essential service, and while healthcare is obviously essential, many sub-sectors have been deemed less important – reproductive health among them. This isn't really true, though; according to a report by the Kaiser Family Foundation, there's been a substantial decrease in preventative reproductive health services. This means that people may not receive STD treatment, may not have proper access to birth control, and maybe missing out on cancer screenings, among other types of care – each of which could have long-term consequences.
One area in which we can see just how significantly reproductive services have been curtailed is prenatal care. For women preparing to give birth during the pandemic, particularly those with low-risk pregnancies, obstetrics appointments largely felt like an unnecessary risk. However, it's also not possible to undergo many types of testing, including standard ultrasonography, remotely. Given the importance typically assigned to maternal-fetal medicine, its restrictions during this time point to larger problems.
Developing Alternative Modes Of Access
Obviously there are many forms of reproductive healthcare that can't be delivered remotely; patients have to physically see their doctor for a pap smear or cancer screening. However, patients can absolutely access birth control via telehealth, as well as get prescriptions for emergency birth control like Plan B. This can help prevent the need to terminate unwanted pregnancies, a service that's hard enough to access during the best of times – and nearly impossible to get in the midst of this pandemic.
Community Clinics Take A Leap
It's not just telehealth innovators who are offering reproductive health services remotely; local clinics like Planned Parenthood are also working to provide critical services remotely. In particular, they've stepped up to ensure that patients continue to have access to pre-exposure prophylaxis (PrEP) to prevent the spread of HIV infections, and post-exposure prophylaxis (PEP) for those who are concerned they were accidentally exposed. PrEP use, in particular, was finally gaining traction in vulnerable communities in the last few years, so any disruption could represent a significant problem in terms of long-term use.
Seeing The Silver Lining
Though there are obvious problems with attempting to move reproductive healthcare online, there are decidedly providers who are able to see the silver lining. Specifically, there's been a substantial need to expand telehealth services since well before COVID-19. That's because, as with many other healthcare specialties, many patients had only limited access to reproductive care, whether because providers were far away, they are low-income and don't have insurance or work unusual hours, or because they are disabled and have difficulty accessing the physical locations. It was a major problem, and yet inertia within the healthcare system blocked expansion.
Much more needs to be done to maximize the value of telehealth to reproductive care, but it's come a long way in just a few short months. Ultimately, the pressure stemming from a global emergency forced the system's hand – telehealth became mandatory. Now, it's time to improve the system this crisis wrought.