In 1913, Henry Ford installed the first assembly line for mass production of automobiles. Until then it took Ford at least 12 hours to build a car from scratch. The assembly line slashed that duration to an impressive 2 hours and a half-hour. It improved productivity by a whopping six times.
That's the power of technology. If used well, it can be a magic wand that can vanish all your challenges in a single swoop. Like Henry Ford increasing his factory productivity with assembly-line technology, there are several other business aspects where technology can be a life-saver.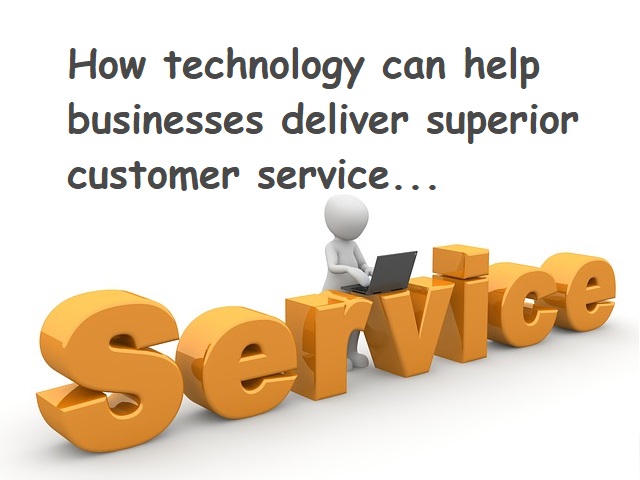 In this digital era of cloud, mobility, artificial intelligence, Big Data, analytics, and sorts, technology is not an option but a business mandate. As a matter of fact, it can help businesses address the most pressing challenges of all times – customer service.
Be it in banking where millions of money roll day in and day out, or in the eCommerce industry where intangible metrics like conversion rates rule the roost, impeccable customer service can be a game-changer. And great customer service stems from customer support.
Your business must be on the right side of your customer's books to be reliable and sell worthy. For online businesses, it is difficult to be reliable in the eyes of customers, therefore, taking into account a number of things, such as showing trusted seals, secure website with Extended Validation (EV) SSL certificates, easily get at cheap price on the market that will help to display the name of the company in the browser.
This type of website security solution helps to protect the information that your site collects or exchanges with customers on a daily basis.
A range of Service Technology tools has become mainstream that are enabling businesses to drive customer success. These tools make it easy for businesses to resolve customer issues quickly and without any disruptions.
Here is a snapshot of the best of such tools that your business can also give a shot at.
Live chat
Live chat helps level up your customer service by being available to your customers all throughout the day. It eliminates the delay that other customer support channels like email and telephone are infamous for.
In fact, modern-day live chat software can help you attend to customer queries even when you are not at your desk.
Mobile apps and web-based applications can help you transact live chat conversations with customers.
Bots
Gartner says that 25 Percent of Customer Service Operations Will Use Virtual Customer Assistants by 2020. Let's face it.
There is a limit to the volume of customer queries and interactions human customer service agents can have in an hour or a day. Whereas bots infused with the power of Artificial Intelligence and powered by software can work tirelessly 24*7*365.
They don't need recesses or training. Just Plug'n'Play bots to attend to repetitive and low-value customer queries that can be served with canned responses.
Self-service portals
It saves costs. It delivers quick resolutions to customers. And Customers also prefer solving issues on their own. These are the three benefits that self-service portals can deliver to a business.
A self-service portal is a website, mobile app, or helpdesk application that allows customers to search and find answers to their queries.
In most cases, it takes the form of the FAQ section on the website. Or there could be a product forum where users – both power users as well as new users can help each other through conversations in threads.
Either way, self-service portals can help businesses serve their customers better as well as keep their customer service costs to a bare minimum.
Social media
Solving a customer issue on social media costs nearly one-sixth as compared to the call center or customer helpdesk interaction.
Also, customers tend to spend 20-40% more if businesses respond to them over social media, says the GO-Globe infographic published in SocialMediaToday. Facebook and Twitter are preferred social media channels through which customers want to reach out to their service providers.
In other words, the customers of today are more social than the previous generations. They expect their favorite businesses also to take the customer route to attend to their queries. Needless to say, from the business perspective it helps save cost as well as improves customer service for businesses.
Augmented reality
Augmented reality forms part of the group of immersive reality technologies that give users an in-the-moment experience. They are considered to be excellent for marketing use cases but also have the potential to be customer service technologies. AR mobile apps can enable users to access support information without having to depend on support personnel.
In fact, automobile manufacturers like Hyundai and Audi have already released AR-based auto manuals. These apps enable customers to point their smartphone camera at a vehicle component and instantly draw information about it.
Personalized attention
This is the era of personalization. Customers want anything and everything fitted and perfected to their individual preferences. And customer service is no exception to that.
The right tech-enabled tool can help businesses cater to their customers in the right manner. For example, CRM software can make it easy for support agents to pick up the customer details and provide contextual information that will drive the conversations in the right direction.
Also, thanks to chatbots it is not possible to attract new leads and also cater the right information to existing prospects without taking much time. All this makes them feel personally attended to which results in higher retention rates.
Moving forward
In the coming days, spectacular customer service is the only differentiator that businesses can resort to improve their chances of survival.
Businesses that make a difference to customers by providing the right service will be able to retain their existing customers as well as attract new ones.
This tough task of retaining and attracting new customers can be made possible with the help of technology. New-age tools like bots, augmented reality, self-service portals, etc. can help in delivering superior customer service.